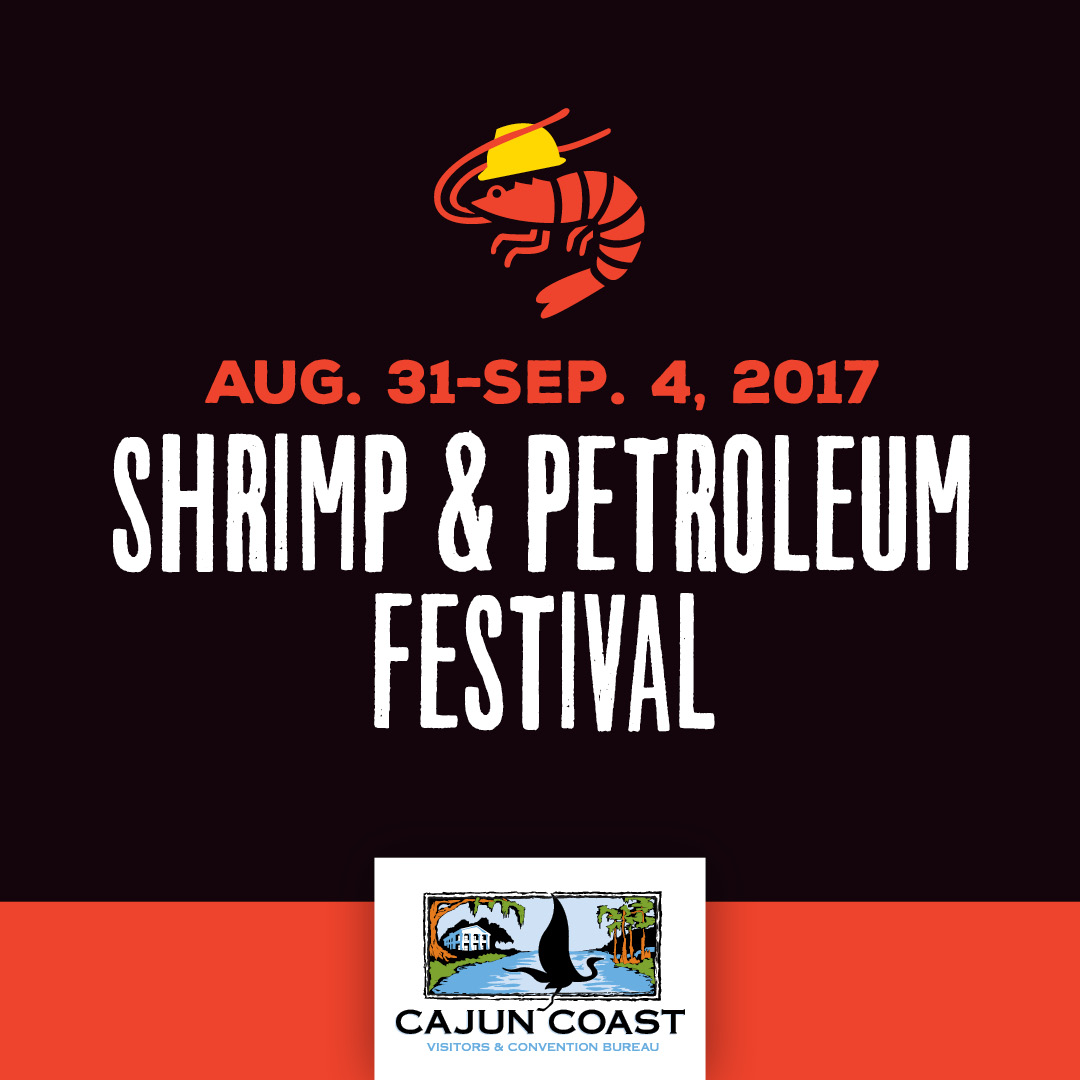 Shrimp and petroleum are generally not uttered in the same sentence, but the Cajuns of South Louisiana are used to doing things a little differently than the rest of the world. Beginning more than 80 years ago as a blessing of the shrimp harvest and a celebration of the many who labored in the deep Gulf waters, it is considered the oldest harvest festival in the state. The addition of the petroleum industry in 1967, to also honor this important industry, made it the huge celebration it has become today.
The 82nd Annual Shrimp & Petroleum Festival, Labor Day weekend, will be a 5-day extravaganza paying tribute to both of these time-honored industries, shrimp and petroleum. It will feature great food, continuous, free live music, arts & crafts, children's activities, and traditional events, such as the blessing of the fleet and boat parade.
Celebrating Cajun Culture
In addition to the unique name, the unique Cajun culture on the Cajun Coast is celebrated at the festival. The Annual Cajun Culinary Classic showcases local "home style" cooking featuring delicious Cajun and Creole dishes as well as a variety of desserts and other cuisines.
Artists and crafters from south Louisiana will showcase their unique merchandise and artistic masterpieces. And a street parade, water parade with blessing of the fleet, and fireworks on the Atchafalaya River, truly mark the joie de vivre, joy of living, so prominent in the Cajun way of life.
Cajun Music!
And no festival in Louisiana is complete without good music! The music line-up is long-anticipated, featuring local headliners such as Krossfyre, Waylon Thibodeaux, Jus Cuz, Cliff Hillebran, TK Hulin, South 70 and this year's local winner of the KQKI Country Showdown, Mamie Winters. The Gospel Stage also heats up the crowd on Saturday and Sunday!
The blessing of the fleet is a special part of the festival. Giving thanks for the harvest begins with Mass in the Park under the oaks in Lawrence Park on Sunday. After the water blessings from the Morgan City docks and celebrations on the Atchafalaya River, a Certificate of Blessing and a prayer card of St. Brendan the Navigator, patron Saint of Seafarers is presented to each participant.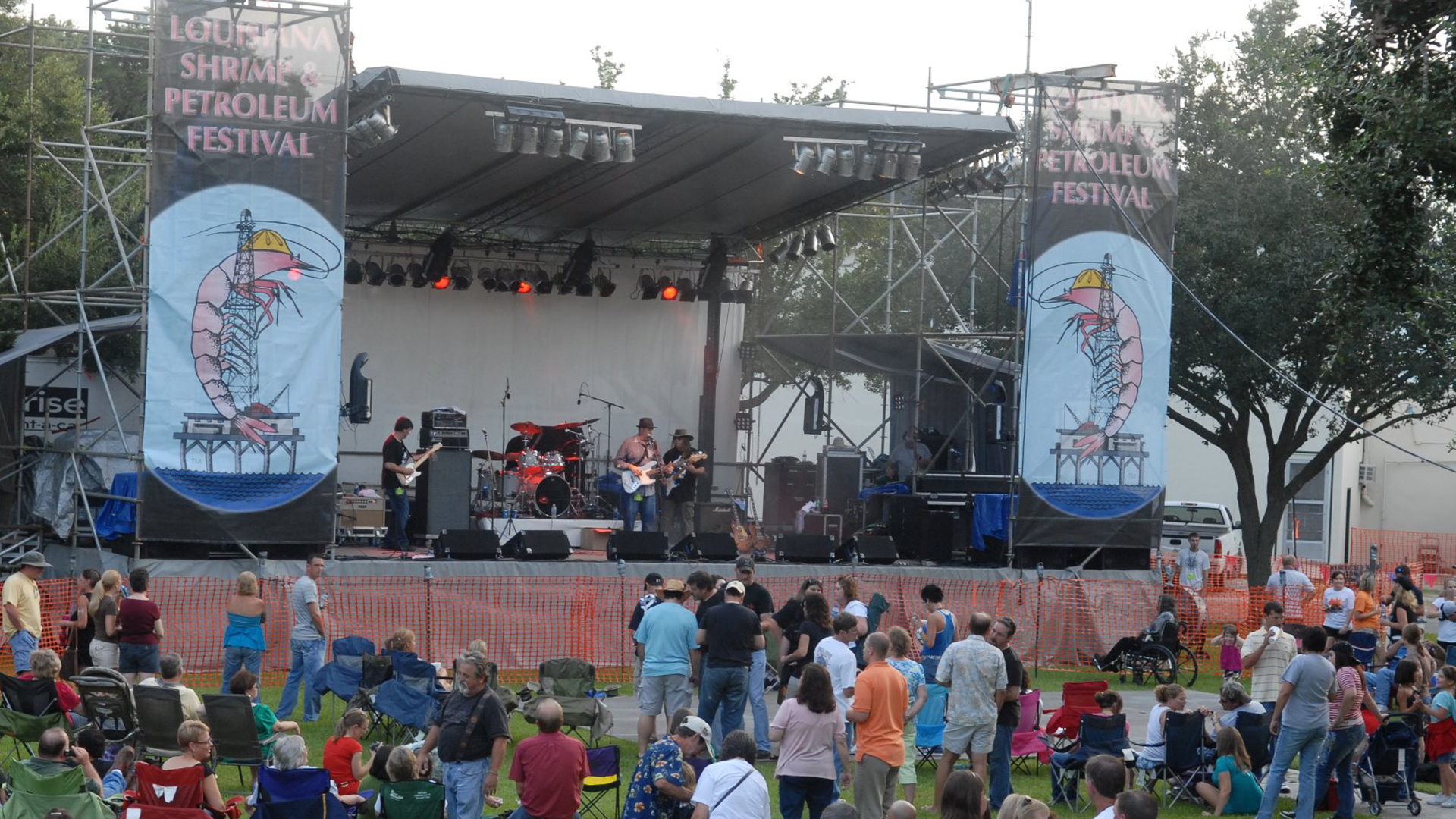 The Shrimp & Petroleum Festival has been honored as a Div III Festival of the Year for the past ten years by the Louisiana Fairs & Festivals Association. A Top 100 American Bus Association event and a top 20 Southeast Tourism Society event. It was even noted by Time magazine as "…the best, the most unusual, the most down-home, the most moving and the most fun that the country has to offer."
Make plans now to stay all 5 days of the event, and longer to explore. There are several RV Parks nearby to choose from, Lake End Park and Campground or MC RV Park in Morgan City with a dozen more in neighboring communities.