Check out the latest RV-related news and events from this past week. This weekly series will feature only articles/videos of interest to the RV industry or RV community. Here's what's hot in the RV world this week:
1. See former presidential candidate and Arkansas Governor Mike Huckabee tape an episode of Huckabee, his weekend political talk show this Saturday (March 21st) in Elkhart, Indiana as part of a five city "Save This Town" tour. The show will feature interviews with business leaders and other local guests, including Elkhart Mayor Dick Moore. You can attend the taping in person or view the episode on TV on the FOX News Channel.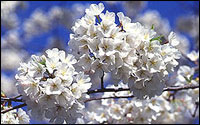 2. Pack up the RV for the 2009 Good Sam Club Cherry Blossom Festival Samboree! The weeklong Samboree takes place March 29-April 6, and coincides with the annual Cherry Blossom Festival celebrating Japanese culture. Your reservation includes reserved seats to view the spectacular Festival Parade, tours of national monuments and other important landmarks, camping for eight days and much more. Book your reservation today!
3. Interested in workamping? Need advice on how to find good work opportunities on your next RV trip? Try an online workamping seminar to improve your chances of job satisfaction. Author Jamie Hall Bruzenak now offers a webinar called "Workamper 102: Interviewing for a Workamper Job" for RVers interested in earning money or volunteering at campsites during their stay.
4. Upon learning that 325 Country Coach International members were notified that their March owner's rally was canceled, Lazydays RV Center Inc. has offered to hold a complimentary rally in its place. The Lazydays rally will take place April 27-30 at the dealer's "RallyPark" on the company's site in Seffner, Florida. The event will also include breakfast, lunch and RV seminars daily in addition to a farewell dinner and bingo tournament on the last night.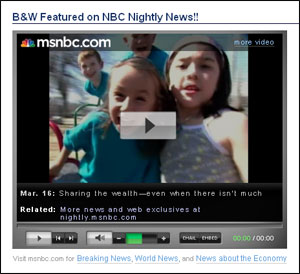 More good RV Industry news: B&W Trailer Hitches in Humboldt, Kansas has retained its 180 employees after business slowed, putting them to work on community improvement projects with full pay. Watch the NBC Nightly News video clip!
5. Luxury motorhome manufacturer Country Coach LLC announced that its debt holders have come to terms and it will have access to new reorganization financing. With Wells Fargo Bank as its primary secured creditor, the company is positioned to resume operations at its Oregon production facility over the next several weeks.