Check out these highlights of RV-related news, events and video from this past week.
1. Fleetwood Assets Auction Results: New York equity firm American Industrial Partners was the only bidder on most of Fleetwood's RV business. For $53 million, less liabilities, the firm agreed to buy Fleetwood's intellectual property and RV brands in addition to two motor home manufacturing plants, two motor home service centers and the company's subsidiary Gold Shield supply, all located in Decatur, Ind. The offer was approved by the bankruptcy court and the deal is expected to close by July 10. See the PE story for details of the deal.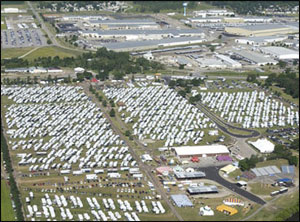 2. WIT Celebrates 40th Anniversary Rally with "WITStock" Celebration: Winnebago Industries, Inc. will celebrate the 40th anniversary of its Winnebago-Itasca Travelers (WIT) Club with club members at the Grand National Rally (GNR) scheduled July 19–July 24, 2009. It's not too late to register!.
3. Maryland City Will Soon Limit Streetside RV Parking: Trailers, recreational and commercial vehicles are subject to $75 tickets in Montgomery County, MD, beginning July 1 if parked on most public roads. Recreational vehicles such as campers, motorhomes and boats will be allowed to park on county roads for 18 hours for loading and unloading, said Capt. Thomas Didone, commander of the 5th District police station. Read the full news release for more information.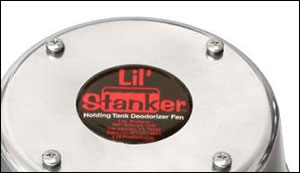 4. Get Some Control Over Holding Tank Odors: Holding tank odors can be a real problem, especially if you don't know how to deal with them. If you are new to the RV scene, this issue is perhaps the most popular complaint (aside from dead batteries!). On a particularly hot day, even chemicals can't stop the odoriferous emanations gagging you out of your RV. Mark Corgan tells us how to clear the air by installing the Lil' Stanker holding tank fan.
5. RVs House NASCAR Community Outreach Program: The chaplains and staff of Motor Racing Outreach act as counselors and liaisons to the NASCAR racing community. The team's three RVs — a main community center/classroom facility and two motorhomes used to house the staff — will be a hub of activity for the extended NASCAR family during each race weekend. Though the program has a religious foundation, it's primary focus is to support drivers, crew members and their families during a grueling schedule that runs all but a few weeks of the year. Get a glimpse at a typical weekend in the MRO "mobile offices."