Happy New Year! I'm optimistic that 2010 should herald a decade full of prosperity and new opportunities. Here are some highlights of RV-related news, events and video from this past week.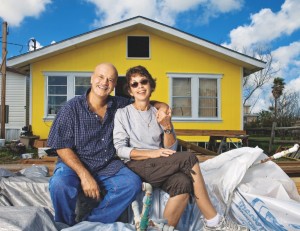 1. Good Sam Club Announces Recipients of 2009 RVer of the Year Award : The Good Sam Club, the world's largest RV owners' organization with nearly one million member families, has announced the recipients of the Good Sam 2009 RVer of the Year Award. Monty and Susan Scales, hurricane relief volunteers currently living in San Leon, Texas, are recognized for their hands-on refurbishment work and volunteer coordination in communities throughout the Gulf Coast region. The annual RVer of the Year award recognizes a member of the RV community for achievements that benefit fellow RVers or the community at large. Congratulations Monty & Susan!
2. RV Trivia Challenge 8, How Well Do You Know RVing?: Talk about a mental workout! I got stumped on a few of these questions. Test your knowledge on a variety of RV-related topics with the Lug_Nut RV Trivia Challenge No. 8. Please remember, this is trivia and requires some guess work on occasion. Get a pen and paper so that you can record your answers, then you can check your answers with those shown at the bottom. So, let's give it a try!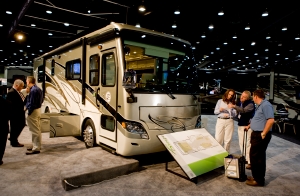 3. RV Business Names Tiffin's Allegro Breeze 'Best of Show': Tiffin Motorhomes' 28-foot Allegro Breeze, chosen as "Best of Show" by the RVBusiness staff during the 47th Annual National RV Trade Show, breaks new ground in the diesel-pusher category with its relatively short size. In fact, the Breeze may point to the future direction of motorized RVs. All runners-up units in the Best of Show category are characterized by shorter lengths, lighter weights, a somewhat retro look and most have sloping aerodynamic front ends that provide better towing. All of them also are positioned to appeal to a more cost-sensitive buyer.