Check out these highlights of RV-related news, events and video from this past week. Have a fun and safe Labor Day weekend!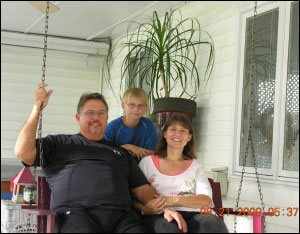 Floridians Win Keystone Outback in Sweepstakes: The second Keystone travel trailer in the Live Your Dreams RV Giveaway was awarded to winners Nancy and Clay Heckert of Panama City, Florida. In winning the Outback trailer, the Heckerts follow a South Georgia couple, Mackie and Gail Daniels, who took home a new $26,000 Keystone Springdale travel trailer in the first phase of the unique retail promotion. The sweepstakes continues through February with 2 more RVs up for grabs. The next winner will be chosen in an October drawing for a new Keystone Cougar fifth-wheel.
2. There's Magic In This Shower Head: Even when using a city water connection without a regulator, a shower can still result in a less than a "pressure-packed" experience. Mark Corgan suggests an easy modification to solve the problem of low water pressure in your RV shower.
3. Newcoast Financial Services Launches New Website: A leading financial firm specializing in RV financing for new and used RVs has launched a new website. Headquartered in Clearwater, Fla., Newcoast Financial Services has been offering retail financial services in the boat, yacht, recreational vehicle and aircraft industries since 2001. Other services include extended warranty protection plans for RVs.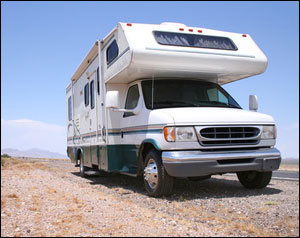 4. RV Industry to Mark 100 Years in 2010: In 2010, Recreation Vehicle Industry Association (RVIA) and the RV industry will mark this centennial with an array of special activities celebrating the 100-year journey of a uniquely American product. "The 1910 RVs offered minimal comforts compared to today's homes-on-wheels," says leading RV historian David Woodworth. "But they did provide the freedom to travel anywhere, to be able to get a good night's sleep and enjoy home cooking. One notable exception to today's RV was the bathroom. In 1910, it was usually either yonder tree or yonder bush."
5. The 20th Annual Fall Detroit Camper & RV Show: The Michigan Association of Recreation Vehicles and Campgrounds is sponsoring the 20th Annual Fall Detroit Camper & RV Show, September 30 through October 4, 2009, at the Rock Financial Showplace in Novi. Over 200 new RVs of all categories will be on display, with special discounted pricing and manufacturer rebates on select RVs. Of course you'll find the usual booths featuring parts and accessories, campground information, on site RV financing and RV rentals. This year's show will also feature an outdoor display of new RVs for an even bigger selection. Choose your own coupon for discounted admission.