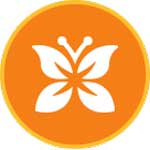 For October, Good Sam's 12 Months of RVing Calendar takes a good, long look at recommended Scenic RV Parks.
Guests who stay at these select RV parks can expect the surrounding landscape to put on a dazzling show. From soaring mountains of California to the golden hues that grace the trees of New England, the regions that encompass these RV parks overflow with eye candy.
RV Parks in Focus: Mountain vistas are on the menu Utah's McArthur's Temple View RV Resort, located a short distance from Zion, Bryce and Grand Canyon national parks. After returning to the park from a day trip, guests can enjoy the views of the surrounding rugged hills from the patios of their campsites. At the all-seasons Friendly Beaver Campground in New Boston, New Hampshire, visitors can observe the seasons change from summer to autumn, when leaves gradually change color to gold and crimson.
---
Scenery Watching Tip: Use the panoramic feature on your camera or smart phone to get sweeping views of the region you're visiting. To plan a "Picture Perfect" RV trips, consult the 2016 Good Sam RV Travel & Savings Guide.
---
Good Sam's Recommended Scenic RV Parks (by state and city):
Alaska
Eagle's Rest RV Park & Cabins, Valdez
Arizona
Verde River RV Resort & Cottages, Camp Verde
Zane Grey RV Park, Camp Verde
Payson Campground and RV Resort, Payson
Grand Canyon Railway RV Park, Williams
Willow Beach Marina & Campground, Willow Beach
Meteor Crater RV Park, Winslow
California
Mad River Rapids RV Park, Arcata
A Country RV Park, Bakersfield
Bakersfield RV Resort, Bakersfield
Hiouchi RV Resort, Crescent City
Pomo RV Park & Campground, Fort Bragg
Riverwalk RV Park & Campground, Fortuna
Caspar Beach RV Park & Campground, Mendocino
Morro Dunes, Morro Bay
Napa Valley Expo RV Park, Napa
Pismo Sands RV Park, Oceano
Vines RV Resort, Paso Robles
Pismo Coast Village RV Resort, Pismo Beach
Redding Premier RV Resort, Redding
Colorado
Tiger Run RV Resort, Breckenridge
Garden of the Gods RV Resort, Colorado Springs
Chalk Creek Campground & RV Park, Nathrop
Florida
Rock Crusher Canyon RV Resort, Crystal River
Red Coconut RV Park, Fort Myers Beach
Georgia
Pine Mountain an RVC Outdoor Destination, Pine Mountain
Battlefield Campground & RV Park, Ringgold
River's End Campground & RV Park, Tybee Island
Louisiana
River View RV Park and Resort, Vidalia
Maine
Wagon Wheel RV Resort & Campground, Old Orchard Beach
Michigan
Hidden Ridge RV Resort, Hopkins
Mississippi
Campground at Barnes Crossing, Tupelo
Montana
Billings Village RV Park, Billings
Yellowstone River RV Park & Campground, Billings
Nevada
Whiskey Flats RV Park, Hawthorne
New Hampshire
Friendly Beaver Campground, New Boston
New Mexico
Sky City RV Park, Casino & Cultural Center, Acoma
American RV Resort, Albuquerque
USA RV Park, Gallup
Circle B RV Park, Ruidoso
Santa Fe Skies RV Park, Santa Fe
New York
Jellystone Park (TM) at Birchwood Acres, Ellenville
Ledgeview Village RV Park, Lake George
North Carolina
Zooland Family Campground, LLC, Asheboro
Asheville Bear Creek RV Park, Asheville
Camping at Charlotte Motor Speedway, Charlotte
Yogi In the Smokies, Cherokee
Raleigh Oaks RV Resort & Cottages, Four Oaks
Mama Gertie's Hideaway Campground, Swannanoa
Ohio
Scenic Hills RV Park, Berlin
Oregon
A-Frame RV Park, Baker City
Portland Fairview RV Park, Fairview
Beach Resort At Turtle Rock, Gold Beach
Sandy Riverfront RV Resort, Troutdale
Pennsylvania
Lake In Wood Resort, Narvon
Twin Grove RV Resort & Cottages, Pine Grove
South Dakota
Beaver Lake Campground, Custer
Tennessee
Best Holiday Trav-L-Park, Chattanooga
Pigeon River Campground, Hartford
Mill Creek Resort, Pigeon Forge
River Plantation RV Park Inc, Pigeon Forge
Big Meadow Family Campground, Townsend
Texas
Casa Del Valle RV Resort, Alamo
Kenwood RV Resort, La Feria
Snow To Sun RV Resort, Weslaco
Utah
Shady Acres RV Park, Green River
McArthur's Temple View RV Resort, St George
Virginia
Candy Hill Campground, Winchester
Washington
Columbia Riverfront RV Park, Woodland
Wisconsin
Westward Ho RV Resort & Campground, Fond Du Lac
Wyoming
Indian Campground & RV Park, Buffalo
Canada
British Columbia
Burnaby Cariboo RV Park and Campground, Burnaby