Come Fly Away! (Or Just Watch …)
Each winter, azure Mojave Desert skies fill with a beautiful spectacle: the annual Pahrump Balloon Festival. During the weekend of Friday, Feb. 22 through Sunday, Feb. 24, 2019, more than 20 balloon teams will gracefully float above the landscape suspended in baskets beneath colorful, buoyant envelopes filled with heated air. The wonderful aerial extravaganza brings thousands of visitors to Petrack Park for the family-friendly celebration.
With three days of lighter-than-air events—including lift-offs at dawn and evening glow shows where balloon pilots synchronize the illuminating blasts of their burners to songs—we've assembled some handy tips for making the most of your festival experience.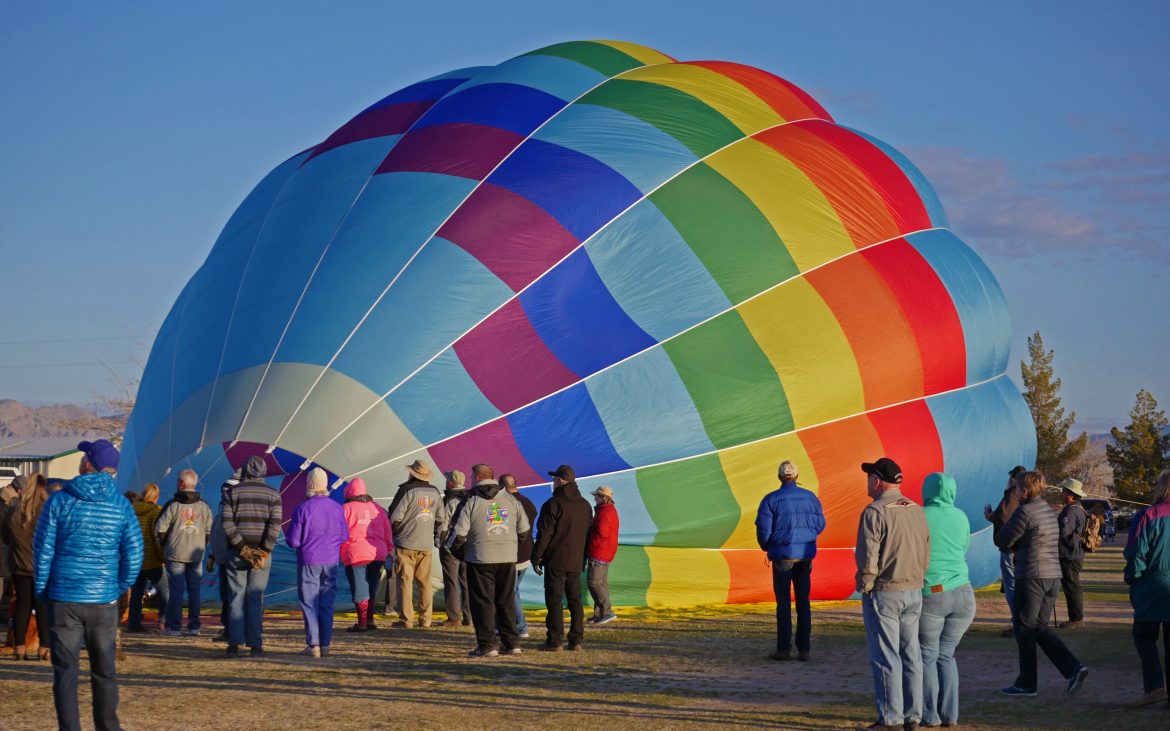 Arrive Early
Make that very early! To watch teams set up and inflate their balloons, set your alarm clock and arrive at the park by 6:00 a.m. Pilots need very light winds to take to the air, and the window around dawn is frequently the calmest time of day. As a bonus, you'll be able to watch the launching of an unmanned, helium-filled weather balloon; it tracks the direction and speed of prevailing winds and helps determine if conditions are safe for take-off. It also helps to map out the route manned festival balloons will take.

Dress Warmly
Sure, there are stately palm trees in Pahrump and plenty of sunshine, but the desert can get downright chilly in winter, even more so in early mornings. A warm hat and pair of winter gloves are a must. Fingered gloves are best if you want to volunteer and hold the rope tethers that secure balloons to the ground pre-launch. Also, dressing in layers is a good idea so you can shed insulation as the day heats up. Also, sunglasses are key, as you'll be looking up into the brilliant sky most of the day.
Bring Gear
If you're here just to watch, take in the surroundings from the comfort of camp chairs. This way, you can relax as the balloons inflate and ascend into the skies around 6:30 a.m. Of course, a camera is a must, too. You can use your smartphone to share the spectacle on social media as it happens, whether in photo or video. If you have a DSLR camera, a zoom lens comes in handy once the balloons rise high above, especially for frame-worthy photos to display back home.
Join the Action
While many Pahrump Balloon Festival guests are happy with sitting back and watching the majestic aircraft float through the atmosphere, many also like to play a more hands-on role as a volunteer. When you sign up to participate, you'll frequently help pilots and their crews fill the envelopes with heated air and set up the baskets and lines—all parts of going aloft. No experience is needed, though signing a release form is required.  You'll need to follow pilot instructions such as where to stand and what to do (or the reverse, where not to stand and what not to do). Sometimes, though it's not guaranteed, volunteering can result in getting invited on flights, a true bonus.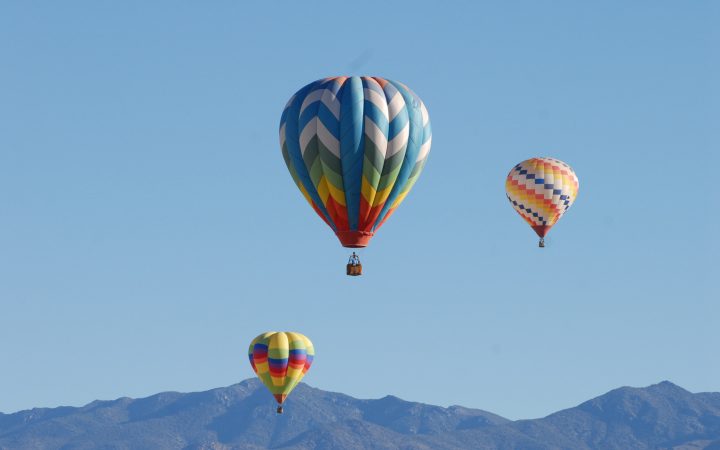 The Pahrump Balloon Festival is a full-fledged experience, morning through night. Beyond dawn adventures and evening glow-o-ramas, guests can purchase tethered rides—they're a perfect introduction to ballooning; you're in the air, but not too far up. There's also music, arts and crafts, food and drink, and a carnival.
Add in a high school rodeo, too! Admission to the festival is free, rodeo tickets start at $5 for students and pre-sale tickets to the carnival are available from the Pahrump Valley of Commerce at (775) 727-5800. Tethered ride tickets are a great value at $10 and are available at the festival. And, for hot air balloon super fans, the $10 VIP Field Pass includes an up-and-close view of Friday and Saturday night's "Glow in the Park".
It's always important to remember, however, ballooning depends on good weather. Strong winds, rain, and even snow flurries can affect the festival schedule.
Photos Courtesy: Pahrump Valley Commerce