So you decided to take the plunge into the RV lifestyle. You have made the wise decision to rent an RV to see if you like the experience or the type of RV. You have navigated the RV rental options, like Good Sam's rentals. Your trip is only a few days away, and the euphoria of booking your first RV trip has switched to pure panic. You read blogs and watched YouTube videos on everything you need to know about your destination, where to stay and sites to visit. Only one big mistake… You have no idea what to pack for your trip! Well relax; I'm here to help make this first RV rental a memorable one for you and your family. Check out the top 10 things to pack on your first RV rental trip.
Blanket/Sheets/Towels
While some rental companies will either provide or offer a charge for a package of linens, we highly recommend you bring your own. First of all, you will know they are clean and only your family has used them. Secondly, if you enjoy higher thread count linens, it's not easy or comfortable to step down.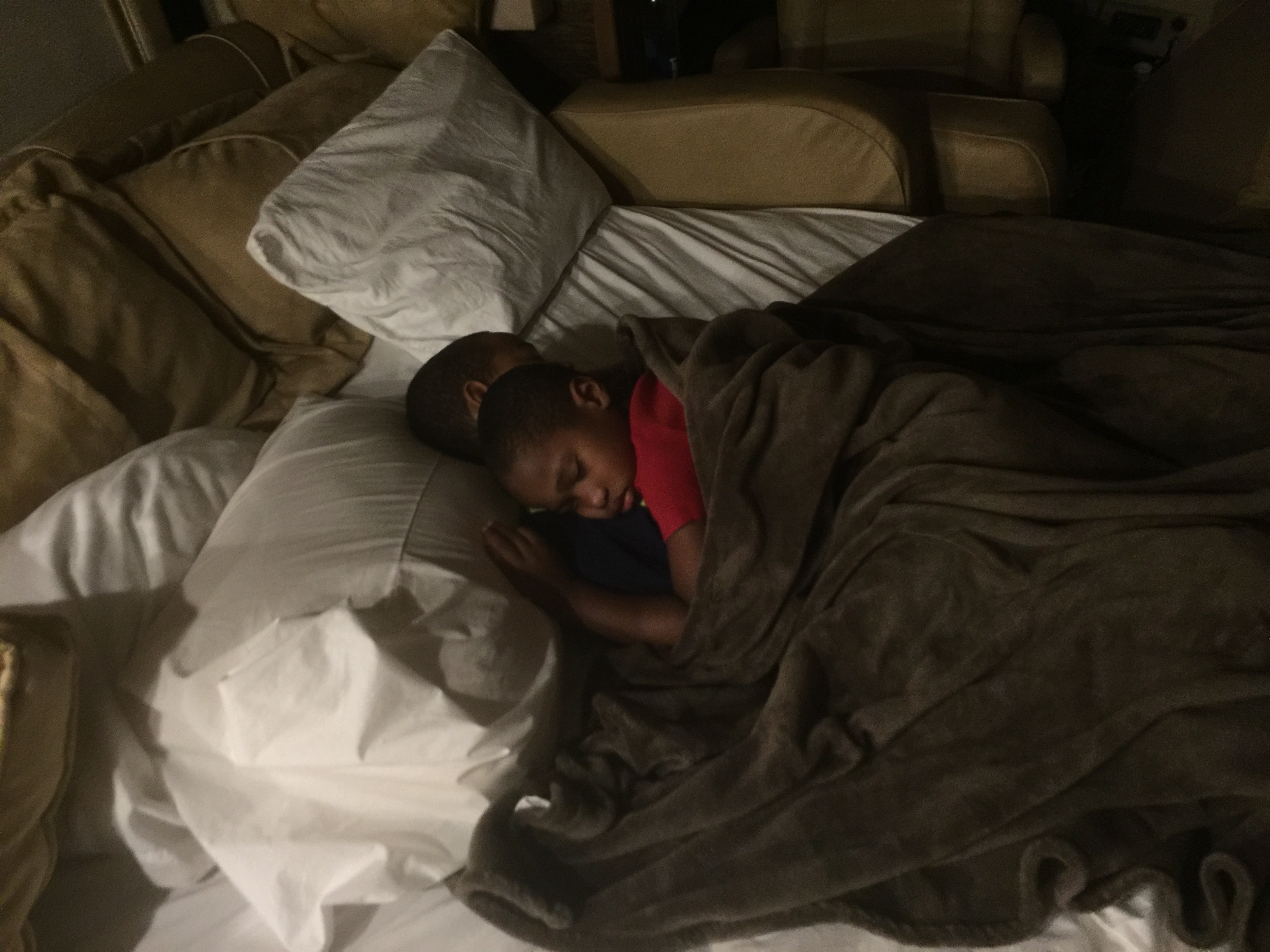 And if you have kids ( like we do), they love bringing one of their favorite blankets from home. It really makes the RV "feel" like a second home, no matter where you wake up.
RV Toilet Paper
If you didn't know before, you learn quickly that you cannot use just any toilet paper in RVs. If you love the soft triple-ply toilet paper, you'll be out of luck. Most likely, your rental company will provide some RV toilet paper, but our experience is that it's the cost-effective type that if you hold a sheet up to the sun, it won't block a single ray. We recommend you get a septic tank-safe soft brand. Your bottom will thank you for it.
Fire Starter
So you've rented an RV and are ready for a trip of a lifetime to make incredible memories. If your visions include enjoying s'mores, telling stories, or singing songs around a campfire; trust me, those times and moments to just sit and enjoy your family are so precious. Only one problem, you have never made a campfire!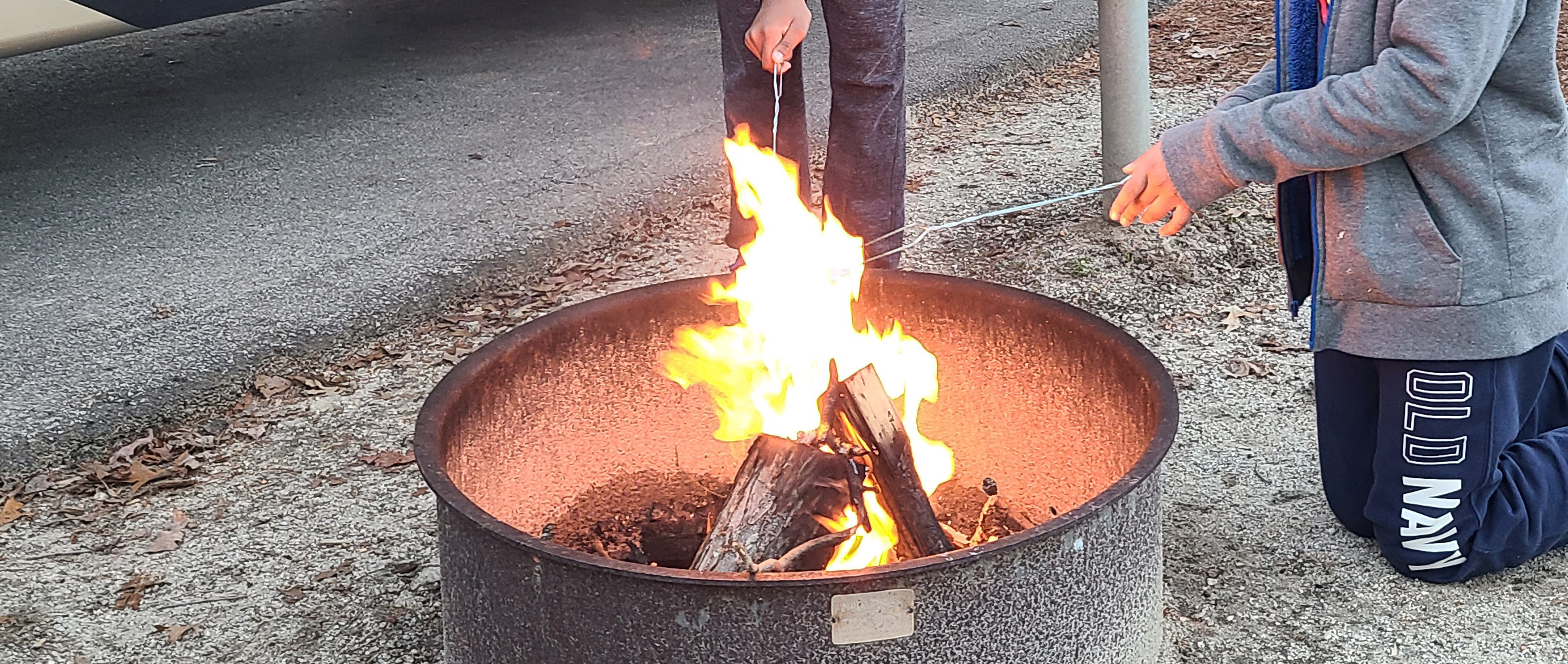 Make life easy for yourselves and pack fire starters. There are many different types on the market that will make starting your campfire as easy as 1,2,3.
Insect/Bug Spray
Depending on where and when you are traveling, bug spray is either an absolute necessity or a luxury. Either way, it's a must to have. There's nothing worse than having to deal with aggressive bugs and nothing to keep you from being food for the local insect population.
First Aid Kit
Our Grandfather would always say, proper preparation prevents poor performance. This is one of those must-have items you hope you'll never need. Even for a simple cut, our first aid kit has saved the day on a number of occasions when our kids got minor ouchies. Make sure you also include some minor pain relief and allergy meds.
Outdoor Chairs/Outdoor Rugs
I'll say it again, this is a must-have for your RV rental adventure. This is another item that some RV rental companies will provide or have as an additional add-on for a fee. Personally, I love a great camp chair and I'm always on the lookout for a new, more comfortable/functional camp chair. I have so many different types. After 7 plus years of RVing, my wife likes to say I might be addicted to camp chairs and grills. Even if you don't love RVing, these camp chairs are great for outdoor sporting events.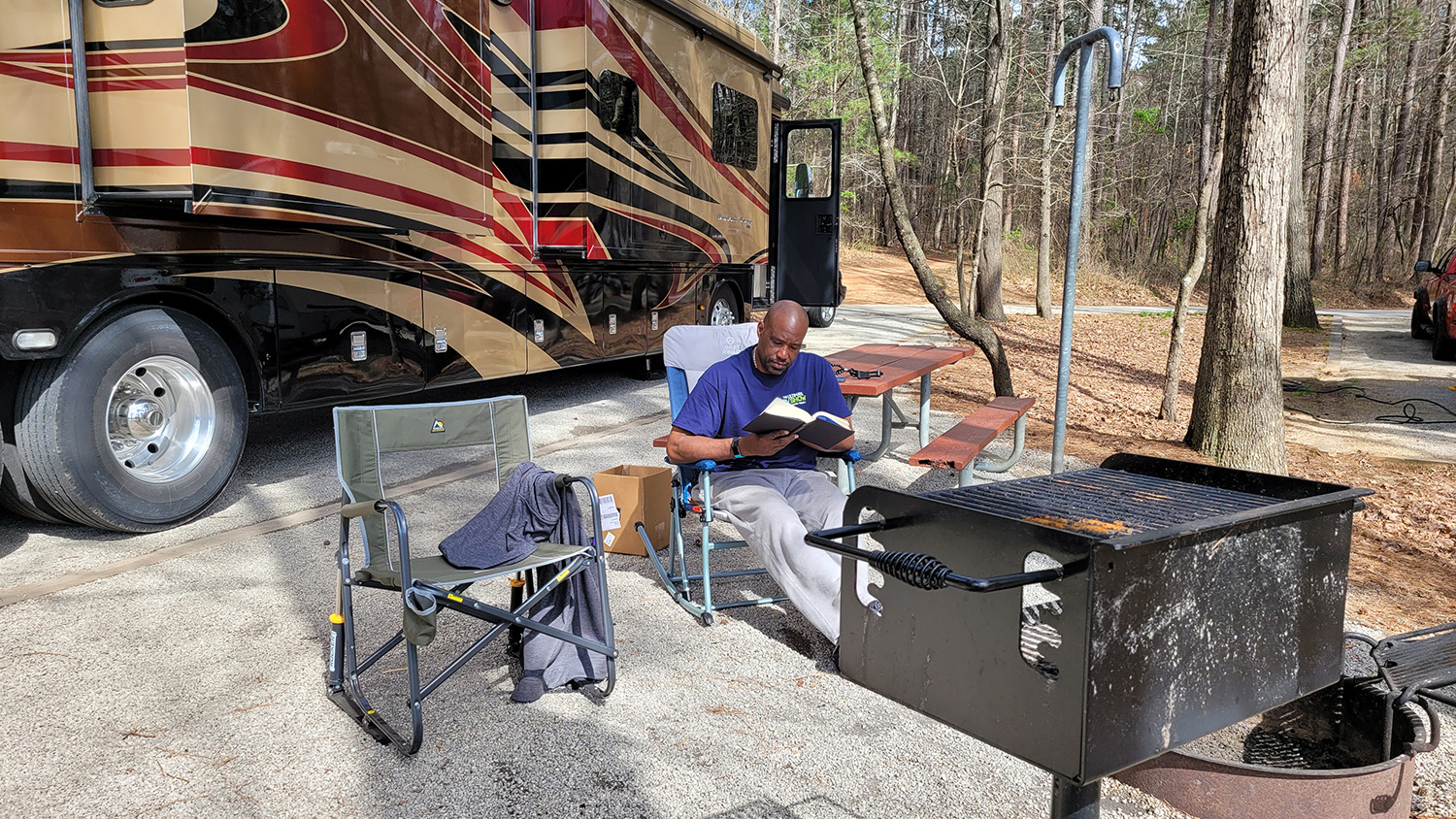 Camping mats, we learned our lesson on our very first RV trip. We parked at a fantastic campground in an amazing spot. Only problem, it was a dirt pad. And when it happened to rain on the 2nd night, it was a nightmare trying to keep the mud and dirt out of the RV. My wife was not happy with me overlooking the need for an outdoor rug. Happy wife, happy RV life.
Flashlight/Lantern
This checks off safety and fun. Our kids love exploring the campground in the evenings and flashlights help light the way.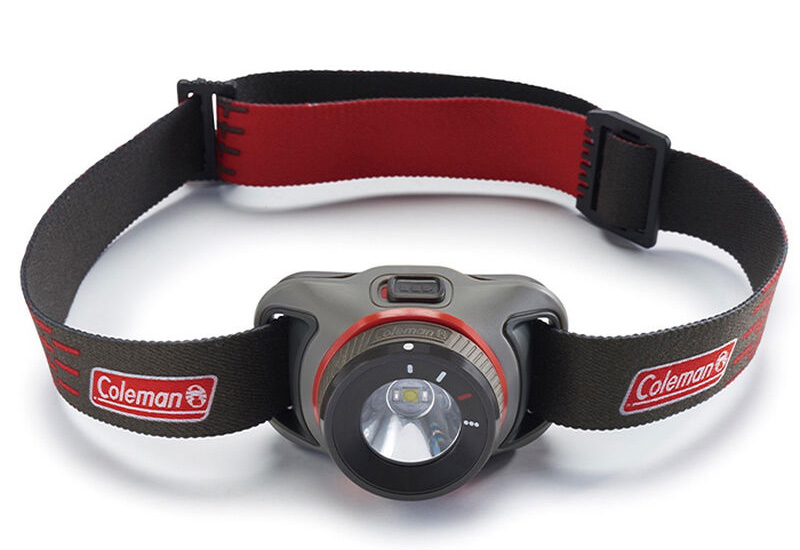 Anyone who's ever had to venture out in the middle of the night to mess with the black tank will confirm how important a good bright lantern/flashlight is to keeping everything flowing without incident. This Coleman battery guard 300  headlight lets you keep both hands free and is great for kids.
A Grill
They say the first step in recovery is to admit you have a problem. My name is Keith and I love my grills. Yes, it's grills! RVing is where my grill master side truly comes to life. I really enjoy taking some of the meal plan burdens off my wife.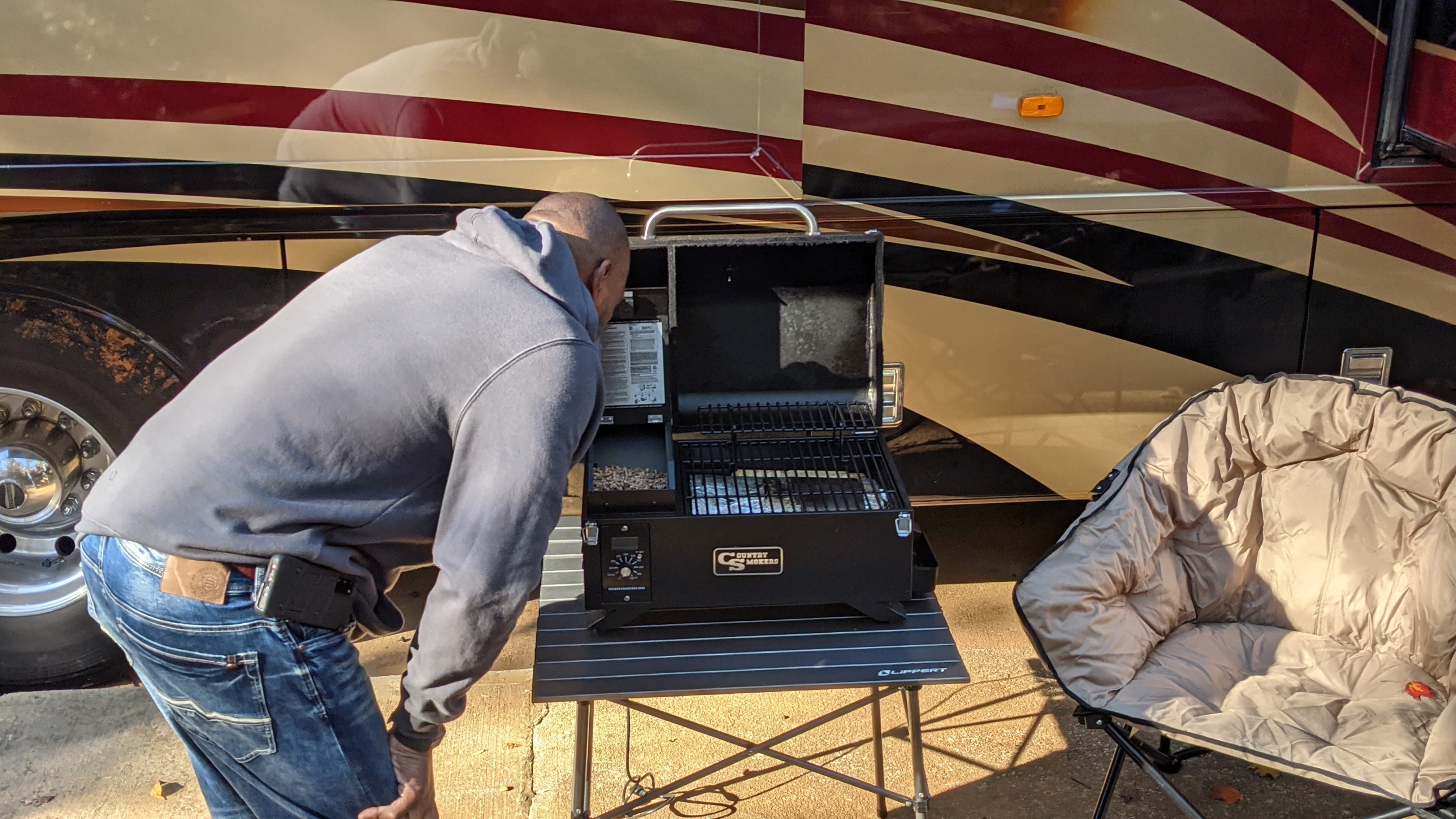 Maybe it's being out in the great outdoors? But my creative cooking/grilling juices really get going. So for me, packing a grill is non-negotiable. I actually bring three different types of grills ( charcoal, pellet smoker and flat top griddle). You don't have to get that intense ( at least right away), but throw on your apron and fire up that grill. You won't be sorry… My new favorite grill is this Country smoker pellet grill. I'm just scratching the surface of what it can do. Stay tuned…
A Good Book to Read
One of my wife's favorite things to do is sit outside the RV in her comfy camp chair and read a good book. Hearing the ocean waves crash on the beach or the birds singing are the perfect background sounds for the latest page-turner.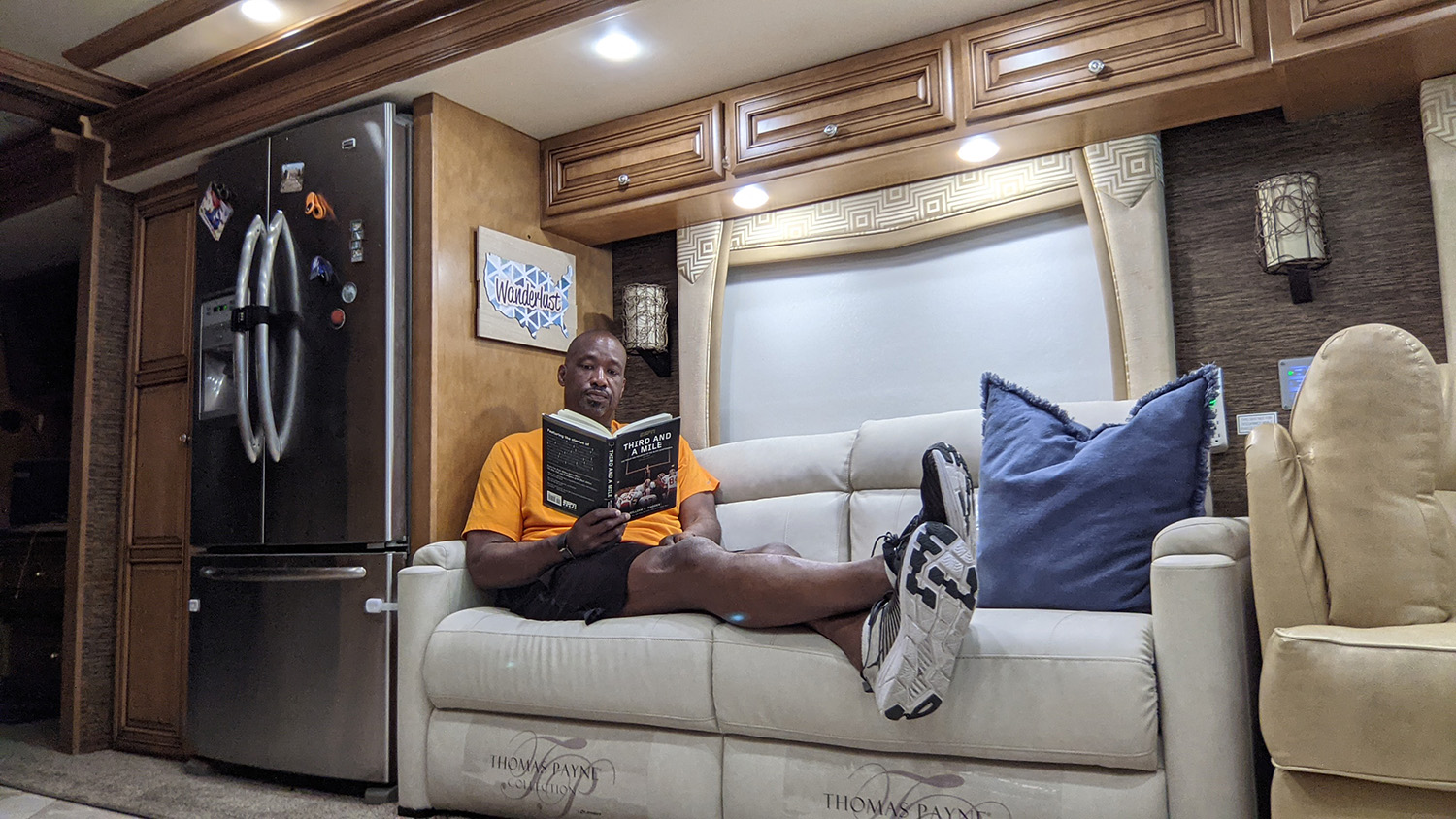 Portable Bluetooth Speaker
They say that music soothes the soul. Having a good rechargeable Bluetooth speaker can turn a campsite into party central. It's great for any type of music, Audiobooks or whatever you want to enjoy. Just please be respectful of the volume and content due to families and kids. Always follow campground noise rules. I use this Coleman combo lantern/bluetooth speaker. It saves precious cargo space when handling two duties.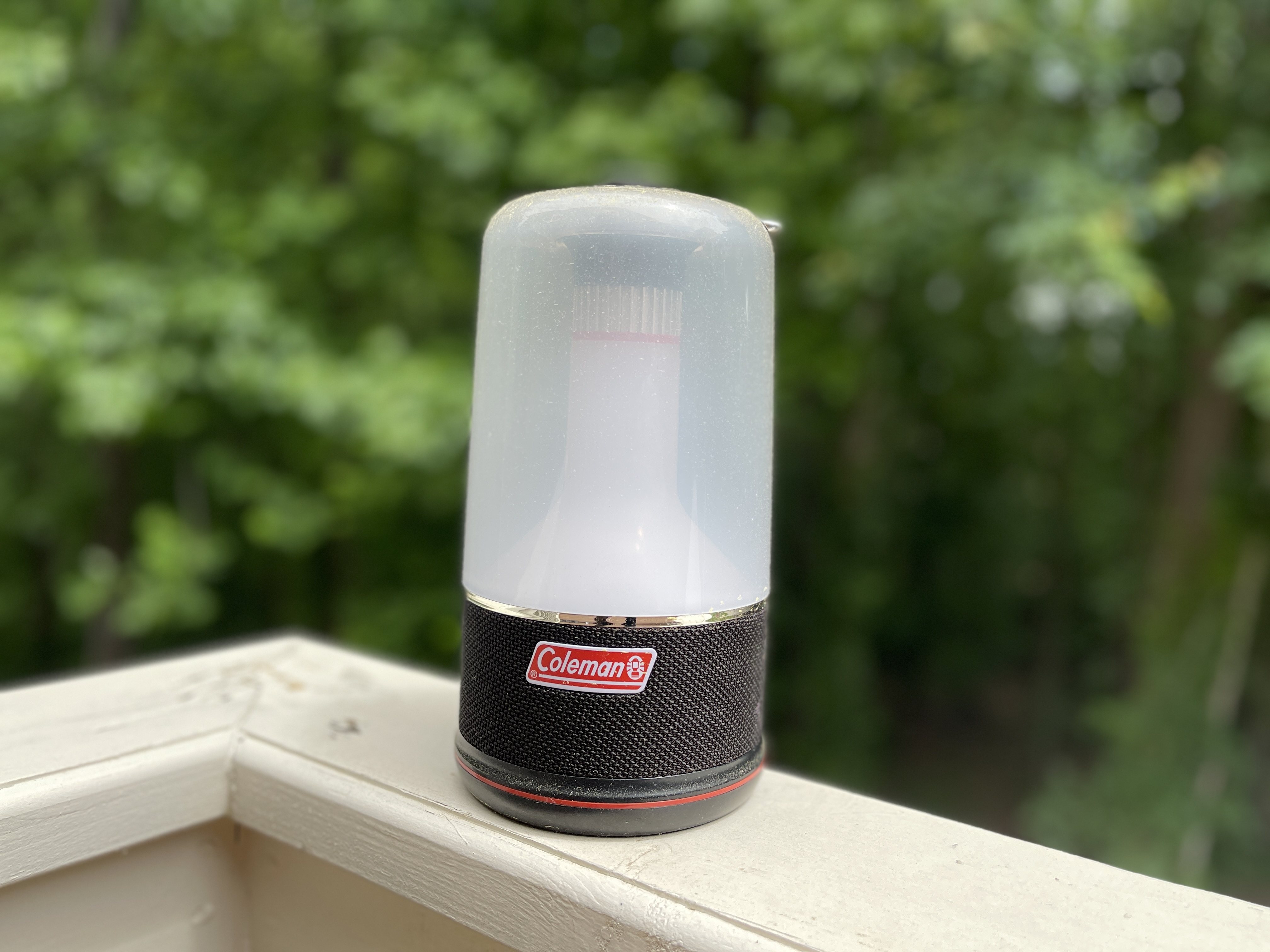 So there you have my top 10 things to get for your first RV rental trip. While there are definitely a few more things I would recommend, this list will handle 90% of your needs and allow you to enjoy the experience and make some lifelong memories.
Keith of Soulful RV Family