Whether you are just passing through Bakersfield, CA or planning an extended visit, Orange Grove RV Park  welcomes you with all the conveniences you need for a relaxing stay. We have whatever amenities you want and need in an RV park and resort, as well as our beautiful grounds and friendly staff.  We are pet friendly at Orange Grove RV Park and pleased to announce our Dog Run Park is now open!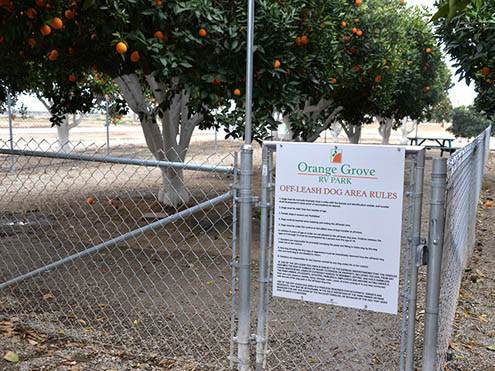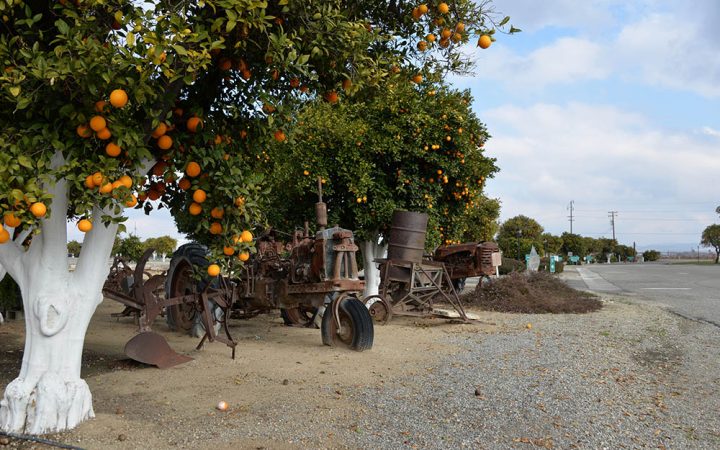 Imagine a shady, 40-acre orchard in Bakersfield where you can park your motor home or travel trailer between row after row of beautiful orange trees. That's exactly what you'll find at one of California's most unique full service RV Park and Resort. Our pull thru spaces are 65′ and 90′ long plus extra wide, which makes coming and going a breeze. So, just pull right in, pick an orange and enjoy.
Bakersfield
Bakersfield is a city on the Kern River, north of Los Angeles. Displays at the Buena Vista Museum of Natural History focus on geology and paleontology. On the city's northeastern edge, the California Living Museum explores the state's flora and fauna, and has a reptile house and a touch tank. Northeast, trails wind through the mountains of the Kern River Ranger District, part of Sequoia National Forest. Visit our website for more info.
We hope you find what you want on our website, but we will be more than happy to answer any questions that you have. Just give us a call or go to the contact us page and complete the information form. We will get back to you right away.
If you are ready to plan your vacation and will traveling to or through Bakersfield, make your reservation today!
Happy & Safe traveling! We'll leave a light on for you.