Save more money on your summer camping adventures. Nineteen RV Parks have joined the Good Sam Network, meaning more opportunities to enjoy great value on the road at welcoming new Good Sam Parks.
As you plan your trips, look for one of the 2,400-plus parks across North America with our distinctive halo. Members save 10 percent at Good Sam Parks.
If you're not a Good Sam member, joining is easy. Purchase a membership at any Good Sam Park, or sign up online. New members receive up to $79 in merchandise certificates.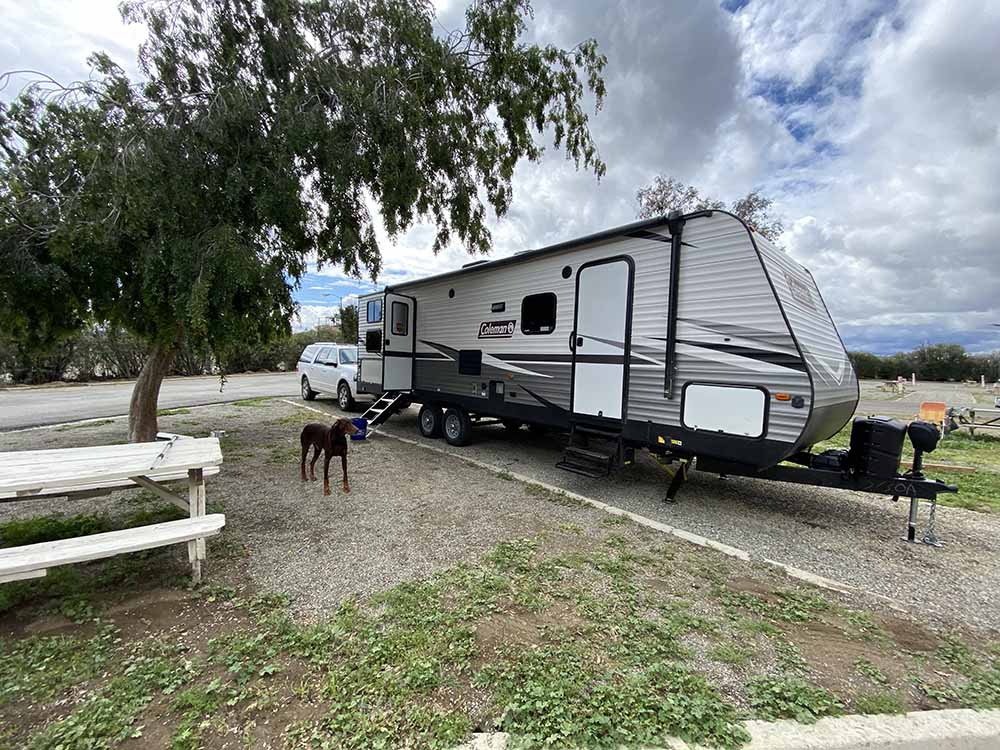 Located a half-mile from Interstate 5, this park puts guests in a quiet environment surrounded by orange, almond and pistachio groves. The park's 80 sites have full-hookups with 30- and 50-amp power and free Wi-Fi. Flat pull-thru sites are available.
Explore: The Central California town of Coalinga sits in the fertile San Joaquin Valley between Bakersfield and Salinas. Enjoy agritourism at nearby farms or go hiking at the Coalinga Mineral Springs Trail Head.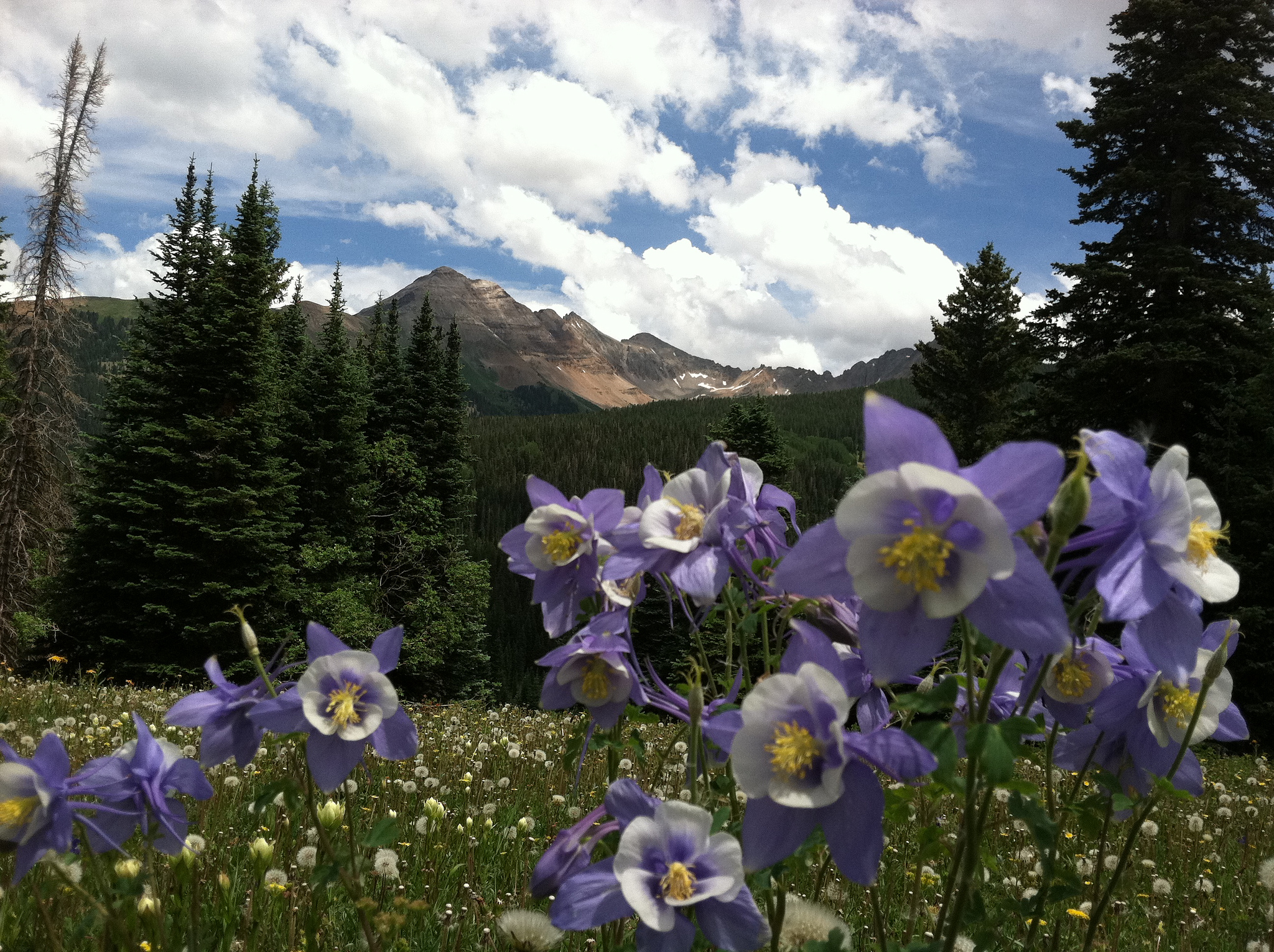 Based in Mancos at the foot of the San Juan Mountains, this park specializes in destination weddings, reunions and family vacations. The RV park's 65 full-hookup sites enjoy 20-, 30- and 50-amp power. Cabins also are available.
Explore: Six miles to the west, Mesa Verde National Park preserves structures left behind by ancient indigenous people. In Mancos State Park, visitors can go fishing and boating.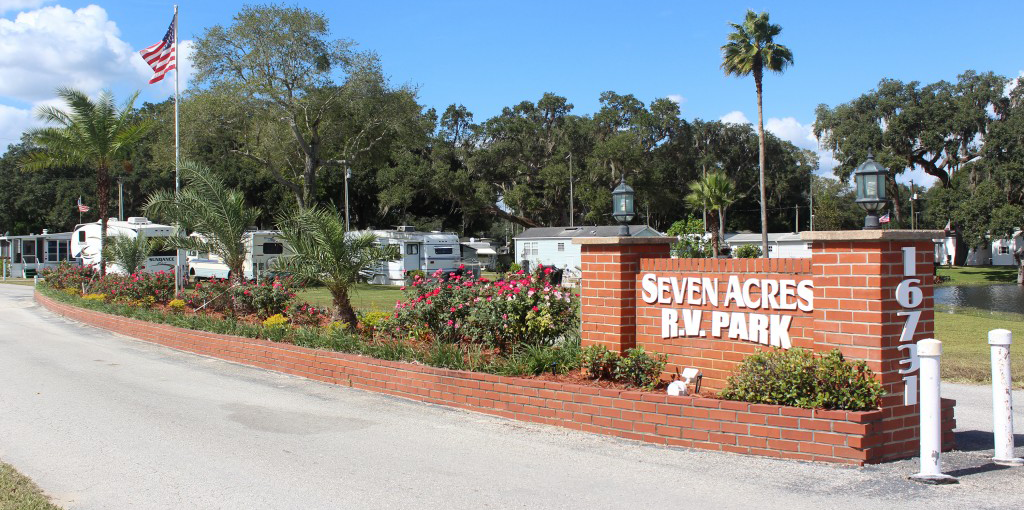 Guests at this senior community park can enjoy social activities amid gorgeous landscaping. Full-hookup sites and a rec hall ensure that guests have a good time.
Explore: Located between Tampa and Orlando, the park is just a short drive from beaches and amusement parks. In Dade City, the Pioneer Florida Museum offers a glimpse into the past.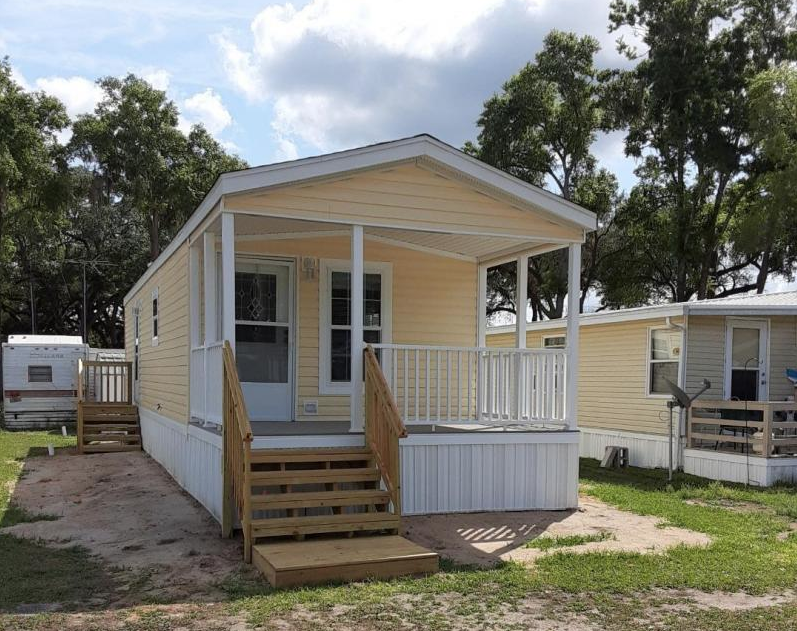 This park boasts lots of amenities that go beyond camping. Guests can take advantage of the boat/RV storage, favorable pet policies, clubhouse and homes for sale on the property. Free Wi-FI, pool, cable and great nearby restaurants and casinos round out the experience.
Explore: Set out on the Hardy Trail, a two-mile pathway with water fountains and doggy bags. It's a great way to give Fido a workout.
Feel cool sea breezes when you stay at Aqua Bay RV Park, just one block off St. Joseph Bay and one mile from public beaches. The 30- and 50-amp RV lots offer spaces for motorcoaches (up to 40 feet) and fifth-wheels (up to 35 feet). Free Wi-Fi is coming soon and there are 14 premium sites. Rentals are available.
Explore: The panhandle town of Port St. is a gateway to adventure on the Gulf of Mexico. Fishing is out of this world here, and local guides can take you to the secret spots that only locals know about. You can also get a bird's eye view of the lush surroundings atop the historic Cape Blas Lighthouse.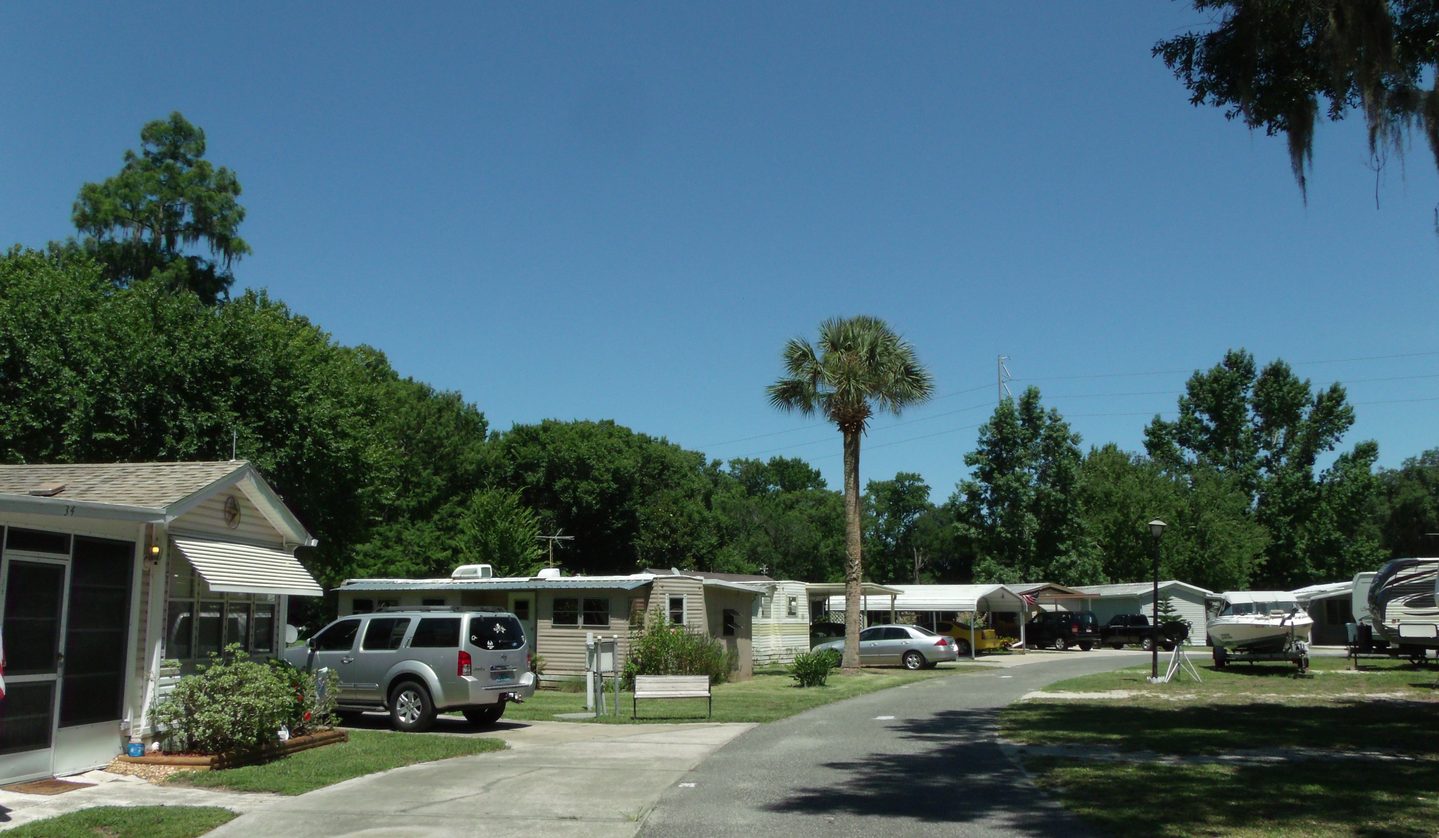 This RV park welcomes guests to a laidback stay in the heart of Lake County, Florida. Toss horseshoes, join a shuffleboard match or stroll the 640-foot fishing pier on Haines Creek River for big catches amid vibrant wetland wilderness. Spots have cement pads and Wi-Fi is available. Winter season is filled with activities, parties and dinners.
Explore: Lake county entices nature lovers walk to trails that snake through preserves and wetlands. Paddlers can navigate pristine waterways, while anglers can choose from more than 1,000 freshwater lakes.
Sitting just across the Tennessee border, this 6.4-acre park lies within reach of the Interstate 24 and Interstate 75 split. Take advantage of the RV and motorhome pull-through and back-in spaces, including 50-amp power, overnight and extended-stay parking.
Explore: Nearby, Fort Oglethorpe is the gateway to Chickamauga and Chattanooga National Military Park, the nation's oldest and largest Civil War park.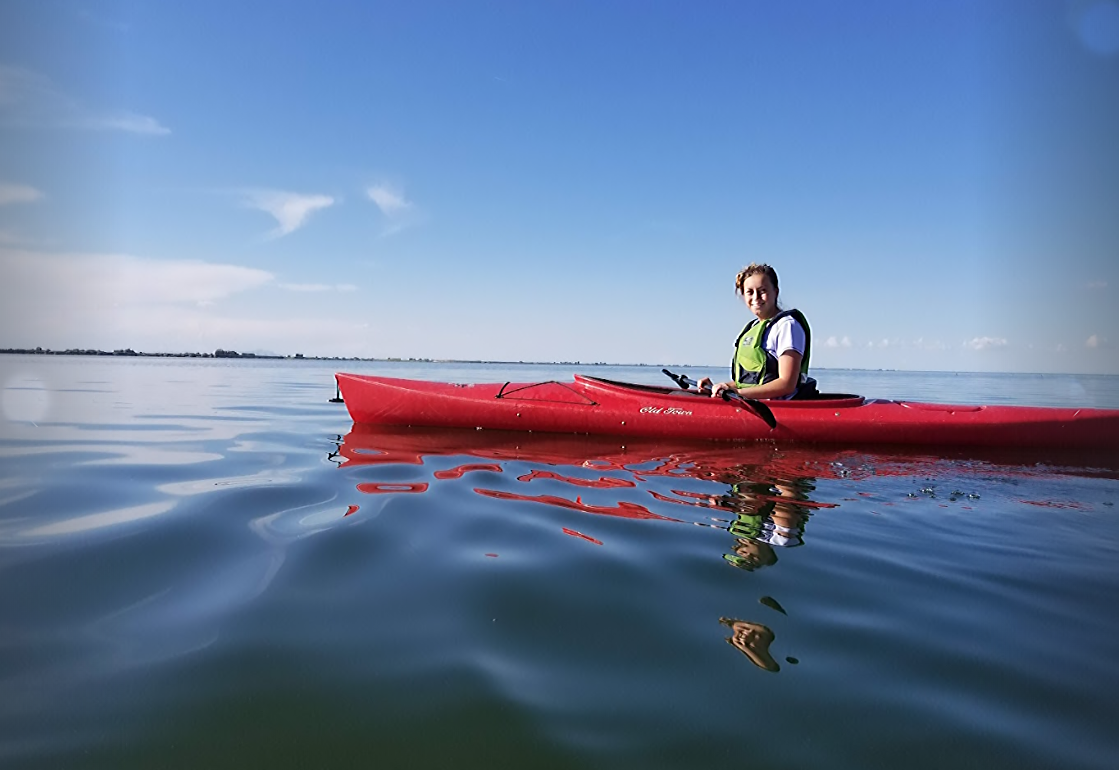 Located between the Snake River and Interstate 86, Willow Bay Campground offers full-hookup RV sites in a shady environment. Launch your boat from the marina and take advantage of the pro shop.
Explore: Sailing, boating, kayaking and kiteboarding are on offer on the Snake River. Cast a line or just take a leisurely stroll on the banks.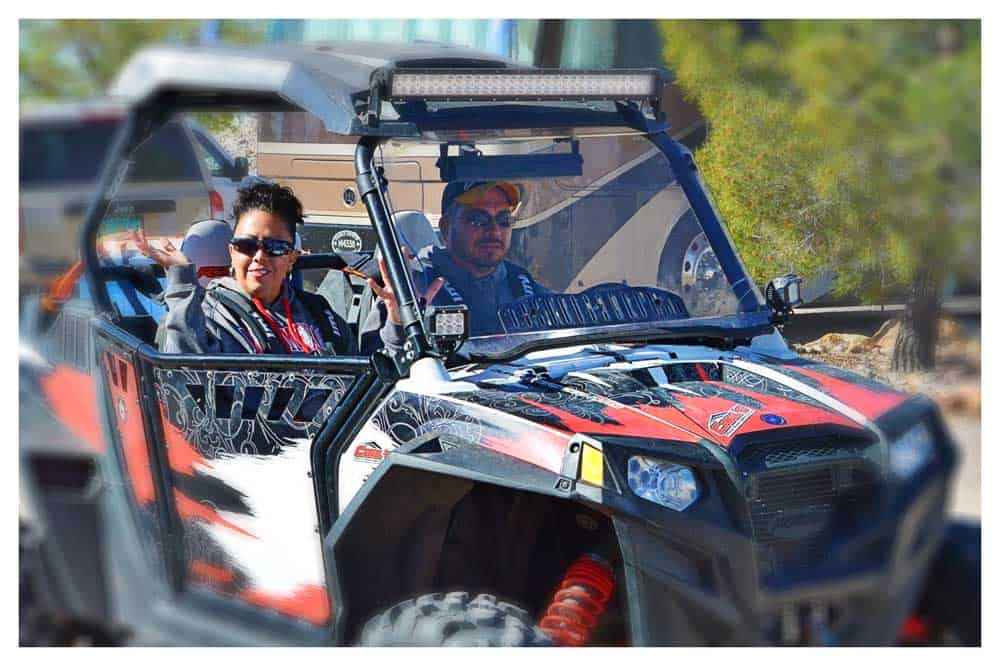 Currently offering 41 sites, Cedar Cove is undergoing an expansion that will bring available occupancy to 107 sites. Guests enjoy a 360-degree view that includes Turtle Mountain, Mud Mountain, the Fra Cristobal Range and Black Range. Amenities include social activities, fire pits and a camper's concierge. There are 30-, 50- and 110-amp hookups at every site.
Explore: ATV trails lead campers to scenic vistas in the surrounding countryside. To the east, Elephant Butte Lake State Park offers boating fun.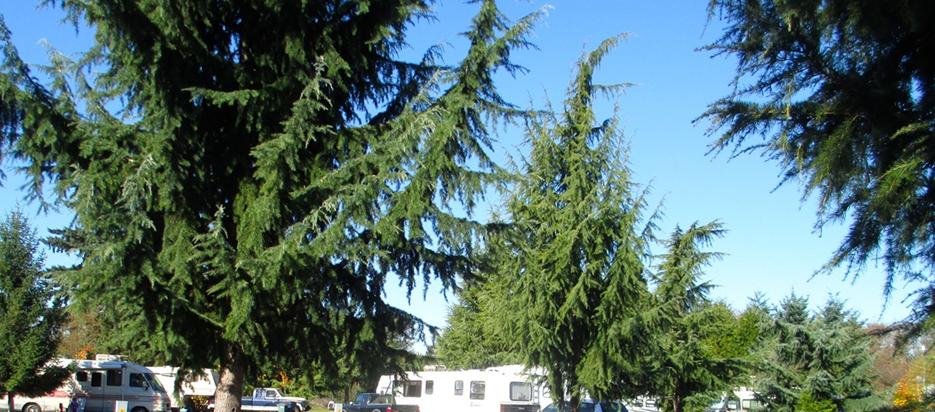 With sites situated among tall trees, the park offers back-in and pull-through sites for overnight and extended-stay camping. Campers can enjoy a friendly, relaxing atmosphere just 1,200 feet from the Willamette River. Boat launch and river access are just minutes away.
Explore: Nearby, Eugene is home to the University of Oregon and delightful restaurants and shops. Hiking is plentiful in the region.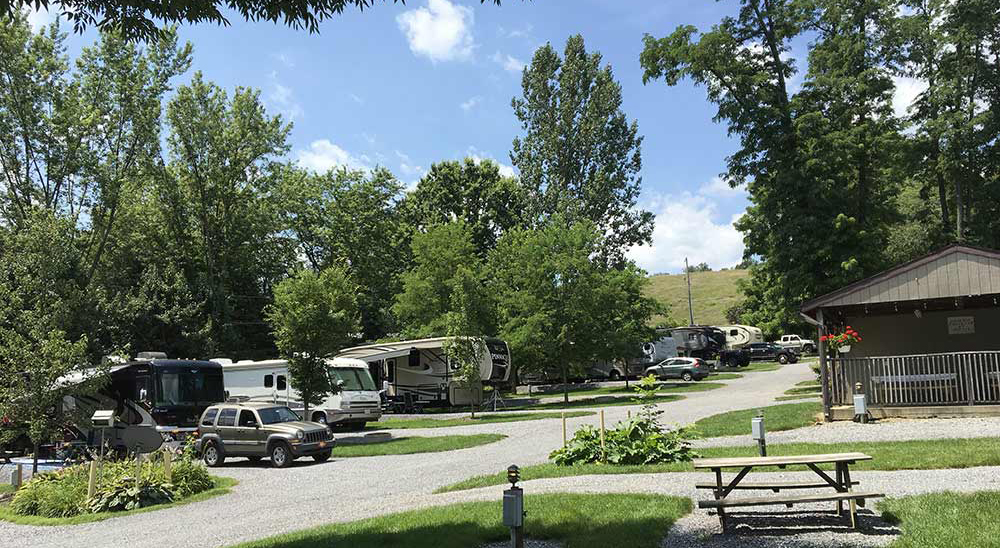 Nestled among the woods in beautiful central Pennsylvania, Wright's Orchard State Campground offers shaded sites as well as open sites. A railroad theme reminds guests of the area's role in Pennsylvania's pioneering history.
Explore: Central Pennsylvania is home to several amusement parks and natural attractions. Nearby links will keep golfers happy.
New Braunfels RV Park puts guests close to some of the best spots in Hill Country. Close to Interstate 35, the park has paved roads, asphalt sites and free Wi-fi. Showers and laundry are available.
Explore: The park is just a short drive from the Guadalupe, Comal, Blanco and San Marcos rivers. Also nearby is the Schlitterbahn New Braunfels waterpark and Tanger Factor Outlet Centers.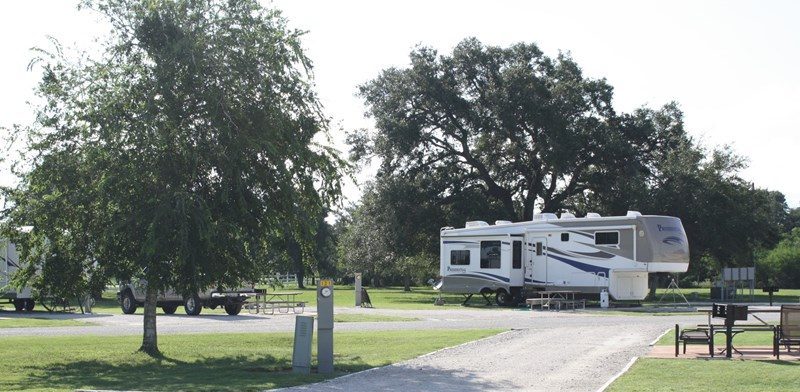 The resort sits within a 65-acre nature sanctuary accessed via a tree-lined esplanade. The RV park occupies 25 acres with cozy family cabins and upgraded accommodations. There's a swimming pool, clubhouse with cafe, dog park and free Wi-Fi.
Explore: Victoria Coleto Lake RV Resort sits directly across the road from 3,100-acre Coleto Creek Reservoir, perfect for boating. Hikers and birdwatchers can explore the trails.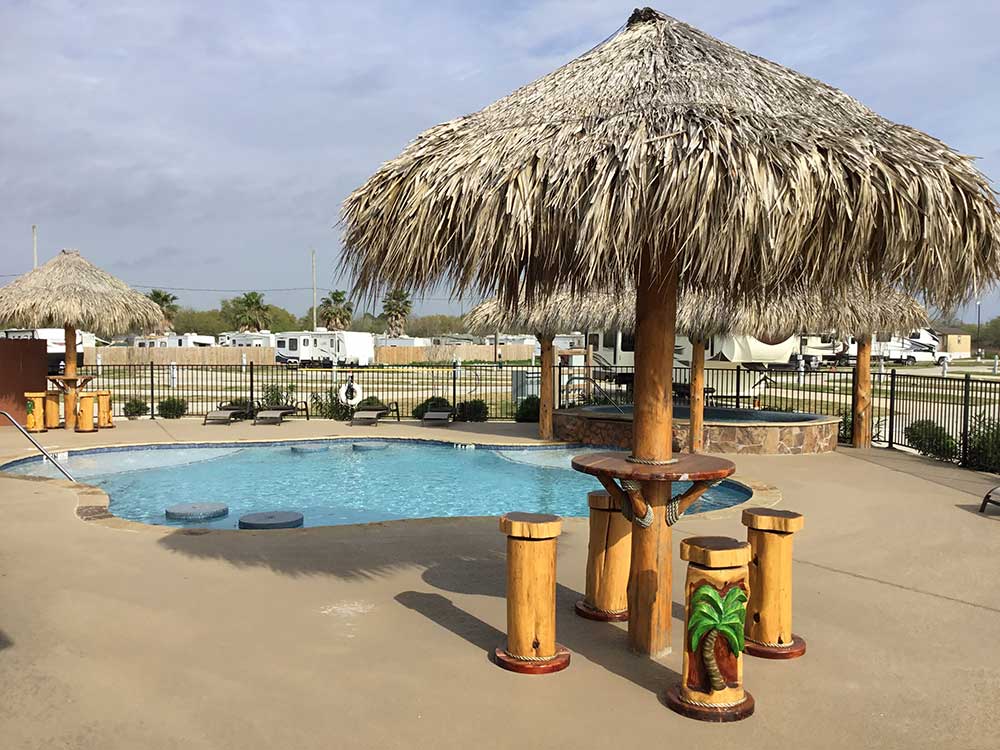 Sit under a palapa — a traditional Mexican shelter roofed with palm leaves or branches — and enjoy a favorite beverage. Relax in the pool or hot tub, or just kick back at one of the 97 full-hookup RV spaces.
Explore: Set out on the Kemah Boardwalk to enjoy amusement parks, delicious snacks and views of the Gulf of Mexico. To the Northwest, Houston entices travelers with big-city entertainment, professional sports and world-class shopping and restaurants.
Located within Dinosaur Valley State Park, this RV park puts guests in the heart of one of the most compelling regions of the Lone Star State. Drive-through, full-hookup sites with 50-amp power enable guests to stay in comfort. Fully furnished cabins also are available at this standout among the new Good Sam Parks.
Explore: Dinosaur Valley State Park's signature attractions are the dinosaur footsteps embedded in the bed of the nearby Paluxy River. Visitors also can fish, hike mountain bike and paddle on the waterway.
Visit the Rio Grande Valley in comfort at Bentsen Palm RV Park. Large full-hookup sites for RVs are powered by 30- and 50-amp power. Surrounding orange and lemon trees add to the ambiance. Take a dip in the swimming pool or hot tub, then hit the rec hall for some games.
Explore: Mission is a prime spot for watching wildlife. Visit the Bentsen-Rio Grande Valley World Birding Center to see migrating birds and butterflies in prodigious numbers. Traverse walkways over the water to get unparalleled glimpses of colorful wildlife.
Little RV Spot offers 20 sites with lots of room for slideouts. With full-hookup, 30-amp sites, overnight guests can enjoy free Wi-Fi as well as laundry and a self-service RV wash.
Explore: Just over 85 miles to the east, San Antonio treats visitors to its famous Riverwalk, which is lined with restaurants and shops. Closer to home, the area around Uvalde is fantastic for hunting.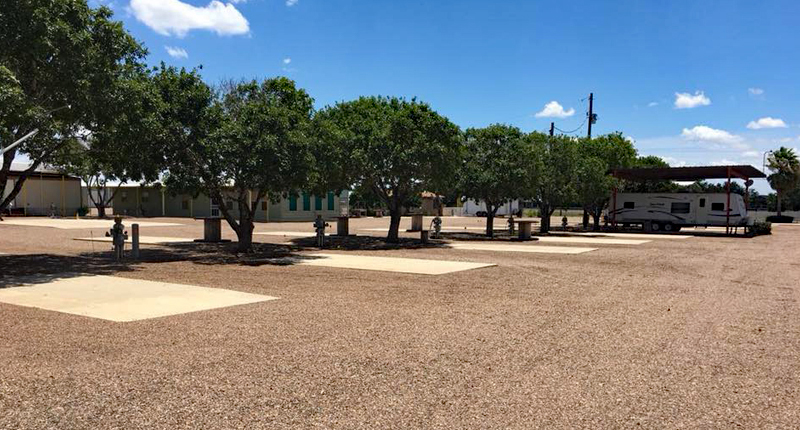 Visitors at this park can store their vehicles at 10×25-foot spaces. Those who stay at the park enjoy full-hookup sites with shade trees and patios. This family-run park treats guests to a friendly atmosphere.
Explore: Near Zapata, Falcon Lake offers some of the best fishing in the Lone Star State.
As the name implies, this RV resort near the Oregon border sits under some of the clearest skies in the nation. Back on earth, guests can choose from 64 spaces with room for slideouts and tables at each site.
Explore: Nearby, the Goldendale Observatory unlocks the mysteries of the universe for eager skywatchers. Just 15 miles to the south, the legendary Columbia River serves up an abundance of salmon fishing and boating.