Travel through the Pine  Tree State in the summer and you will discover two Maine summer staples—lobster and ice cream. It is an absolute tradition to visit an ice cream vendor after dinner to wait in line with numerous other vacationers for a huge scoop or two of the flavor of your choice. Rich, creamy and divinely delicious, who could pass up this dessert on a warm summer evening? Ice cream shops are everywhere in towns and along the highways, and they are immensely popular. A recently heard quote while standing in line with others to retrieve this treasure: "Ice cream makes everything better."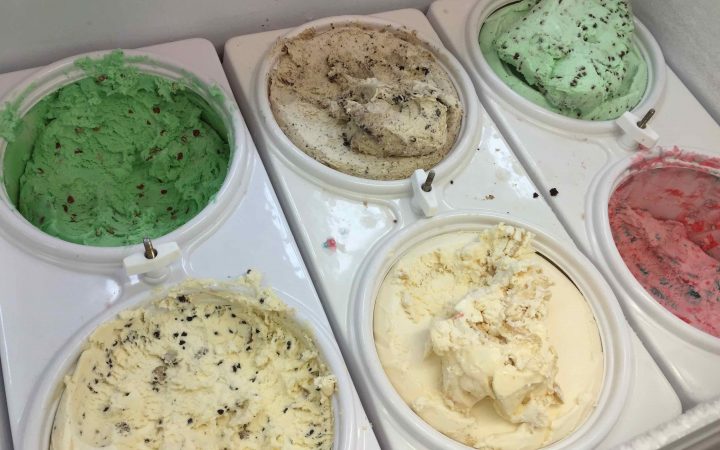 Restaurants purveying lobster abound here, whether you desire a fine sit-down dining experience or the quick stop adventure of a roadside stand's "lobster roll" to quell your hunger.  Everyone has seen the classic steamed lobster served up on a plate in a pallet of brilliant red hues.
Armed with a bib, drawn butter and a shell cracker, who could resist the battle of retrieving the lobster meat—that's half the treat, isn't it? Maine has created the alternative of a "lobster roll" for those on a faster pace. Pull into a roadside vendor's parking lot and watch the steam pots for a moment before enjoying a feast of lobster meat topped with melted butter or mayonnaise filling a bun that resembles a hotdog roll. Yummy!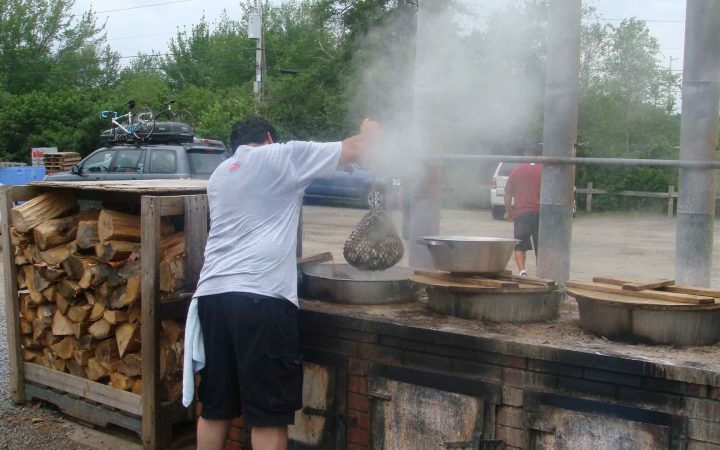 From Sea-Vu Campground in Wells to Hadley's Point Campground in Bar Harbor, you will be hard pressed to avoid the several opportunities to enjoy these delicacies along your route. Summer is a fabulous time to select Maine as your designation. "Make your reservations early," is my advice. The campgrounds book up quickly, as many travelers return year after year to select RV parks.  Generations of campers still enjoy the same campgrounds, and the same sites, they grew up in summer after summer along the Maine coast.  When you make the journey, you will understand their love affair with this state. You too may decide to return again, year after year!
Take a pick from the Good Sam Parks in Maine and start your delicious journey!
From along the road,
Chris