The flat, rolling North Carolina coastal terrain of Onslow County attracted little but farmers and watermen for two centuries after it was settled in 1713. The landscape was forever altered during World War II, when the military constructed a training facility and named it after the 13th Commandant of the Marine Corps, John A. Lejeune. Today the base is home to more than 40,000 sailors and marines, all sandwiched between deep-water ports Morehead City to the east and Wilmington to the west for rapid deployment.
---
Planning a visit? Stay at Hawkins Creek Campground.
---
Sitting on the northern boundary of the base, Hubert developed as a Lejeune bedroom community. Even today, goods and services must be obtained from Jacksonville, the county seat 12 miles to the west, or the seaside city of Swansboro to the east. In Hubert, military personnel live there while on active duty and stick around for the outdoor recreation in retirement.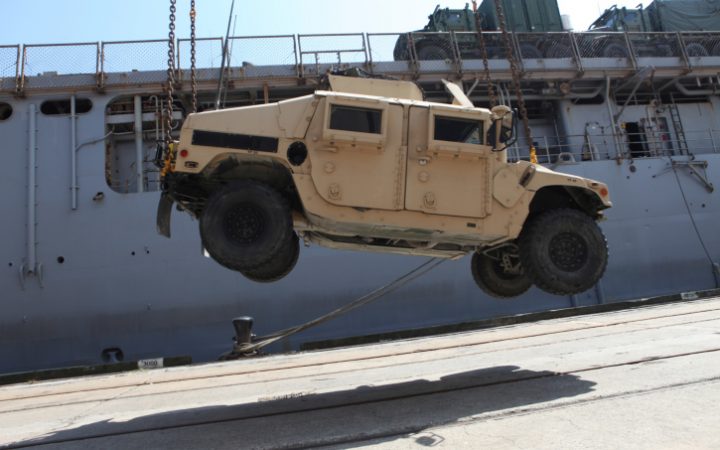 Nearby, the 161,000 acres of the Croatan National Forest are laced with pine forests, salt estuaries and sandy peat wetlands called pocosins that are unique to the North Carolina coast. The soft passageways through the forest are popular with backpackers, trail bikers and all-terrain vehicles. In Swansboro, the tranquil hiking at Cedar Point Recreation Area crosses eight boardwalks through the marshes at the mouth of the White Oak River. A bit further down the road at the Patsy Pond Natural Area, nature enthusiasts can enjoy one of the last vibrant tracts of longleaf pine along the Carolina coast.
With access to the Intracoastal Waterway just minutes away, Hubert is a magnet for fishermen and boaters. The boat ramp on Red Barn Road is the largest in the area. Commercial marinas in Swansboro provide any manner of craft for a day on the water. Be sure to start that day with fruit fritters at Yana's Ye Olde Restaurant on Front Street, an authentic 1950s-era diner. The non-commercial white sand ocean beaches of nearby Hammocks Beach State Park are reached only by private boat or passenger ferry.
The highlight of the Hubert social calendar comes in October with the arrival of the Swansboro Mullet Festival. Locals have been parading and partying in downtown Swansboro in celebration of the jumping food fish since 1954, when a fish fry was held to christen the opening of a new bridge.