Get fired up for RV traveling in July. Kick back and enjoy fireworks, watch a fun-filled parade or wield the spatula like a pro at a barbecue with friends at the RV park of your choice. Celebrate the season at the following RV parks: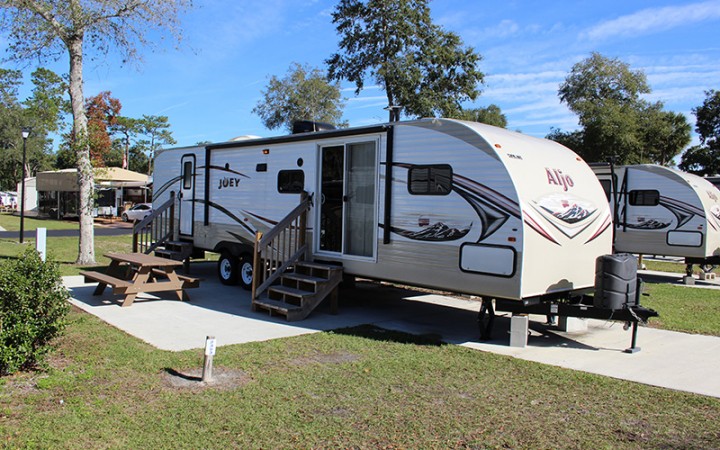 Florida's Orange City RV Resort is a luxury RV park that is located just a short drive from popular Sunshine State attractions like Disney and Daytona.
Anaheim Resort RV Park in California puts you right on Disneyland's  doorstep. Relax and enjoy the view of the Matterhorn Mountain (one of Disney's classic rides) or get great deals on tickets to the park.

River Plantation RV Resort Tennessee is your gateway to Smokey Mountain attractions. Take a swim in the pool, enjoy the local sights or enjoy a zip line adventure that will test thrill seekers of all ages.