This Florida luxury resort welcomes guests.
Imagine taking home a Mercedes for the weekend to make sure it's the perfect fit before making your purchase, or wearing a gorgeous new piece of jewelry for a few days before committing to buying. It's not often you get a chance to "try before you buy" at a luxury level. New guests interested in lot ownership at Silver Palms RV Resort have the opportunity to preview ownership on an exclusive level at a five-star resort. Our Preview Ownership Stay provides those who have an interest in purchasing a three-day stay at a special rate to experience the luxury lifestyle that makes Silver Palms one-of-a-kind.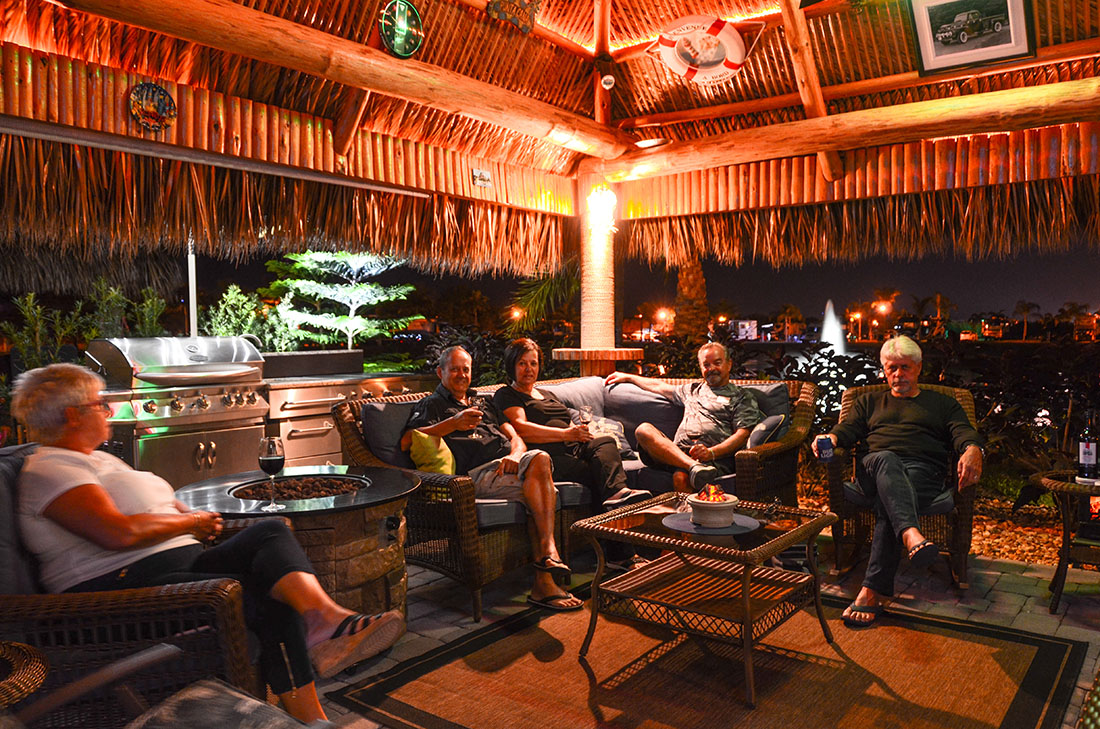 Silver Palms wants to offer a more extensive introduction to the resort for those who are traveling to Silver Palms for the first time. Our exceptional owners are consistently referring friends, family and people they meet in their travels to come experience all the Silver Palms has to offer. It's a great way to showcase beyond the typical RV resort tour and offer the opportunity to stay for a few days to get a real feel for how Silver Palms lives.
A Preview Stay allows guest to participate in all the amenities and events that our owners do and to really get a feel for what separates our resort from the rest. Preview Stays at Silver Palms RV Resort must be reserved in advance and are subject to availability. So book yours today to this Florida luxury resort.
The Ultimate Florida Luxury Resort Experience
First-time guests staying at Silver Palms RV Resort will experience what true five-star luxury at an RV resort feels like. From the gorgeous scenery true to the resort name, to the abundance of on-site amenities, to the perfect year-round weather. Silver Palms epitomizes the ultimate Florida getaway. Play a game of pickleball on one of the 10 professional courts. Take a dip in the heated pool and enjoy the poolside bar and cafe. Head to the clubhouse for morning fitness walk, yoga, Zumba or line dancing. Enjoy a Saturday night dinner dance with live local music, or participate in one of the dozens of other activities without even having to leave the resort. Whatever you choose, you're sure to have a great time while making new friends and enjoying the luxurious lifestyle Silver Palms has to offer.

Country Setting for World Class Bass Fishing and Bird Watching
Beyond the gates of the resort, the county of Okeechobee offers an array of beautiful places to see and exciting options for entertainment, dining and shopping. This naturally scenic and recreation-rich area also affords premier outings –– from boating and fishing on the famous Lake Okeechobee (the second largest body of fresh water in America and one of the best bass fishing destinations in the country) –– to birding, clay shooting, running, walking, or biking the popular Lake Okeechobee Scenic Trail.
For more information or to book a stay at Silver Palms RV Resort, call 888-323-4967.