Fayetteville served as state capital and the University of North Carolina was chartered here before both moved north to the Raleigh area. In 1918 the U.S. Army established Camp Bragg, named for Confederate General Braxton Bragg, outside town as an artillery training ground. Today, Fort Bragg is the world's largest airborne facility, home to the fabled 82nd Airborne Division and more than 56,000 military personnel.
---
 Planning a visit? Stay at Lazy Acres Campground.
---
The linchpin for America's "Most Military Friendly" state, Fayetteville honors its martial traditions with Veterans Park, the first state park dedicated to military service. The gently curving Oath of Service wall is molded from the soil of 100 countries and contains the cast bronze hands of 100 North Carolina veterans. The Airborne and Special Operations Museum tells the stories of special operations from the first Army parachute jump in 1940, including the 73 individuals who received the Medal of Honor in airborne-related action.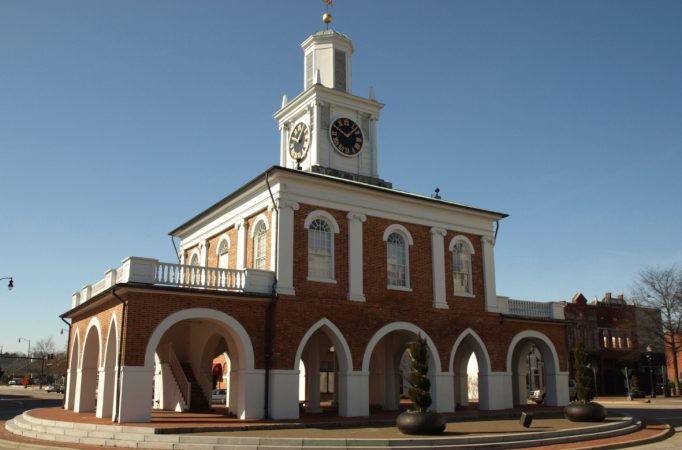 Fayetteville's early heritage pours from its downtown streets as well. Much of the town burned in a fire in 1831, but the Liberty Point Store on Person Street is a rare 1790s relic to survive. Heritage Square retains three white-frame houses with pedigrees stretching back more than two centuries. The Museum of Cape Fear Historical Complex gathers together the regional culture of southern North Carolina with exhibits, a Victorian house museum and Arsenal Park that is built around the foundations of an old ordnance factory.
Fayetteville sits at the southern fringes of the North Carolina Sandhills, a strip of ancient beach dunes that attract birders, hikers and golfers. The area supports some 40 golf courses, including the world-famous Pinehurst resort.
Overlooking the Cape Fear River, the Cape Fear Botanical Garden displays perennial gardens around a restored farmhouse. Also displayed are indigenous plants and traditional southern crops. In town, the landscaped Cross Creek Park is carved from a 1770s Scottish estate that was abandoned when England lost the American colonies. At its center is a statue of Gilbert du Motier, the Marquis for whom the town is named.