Eagle's Rest RV Park is located at 139 East Pioneer Drive in beautiful Valdez, Alaska! Awesome scenery surrounds the park- the pristine Prince William Sound to one side, misty towering waterfalls clamoring down the incredible majestic peaks on all sides!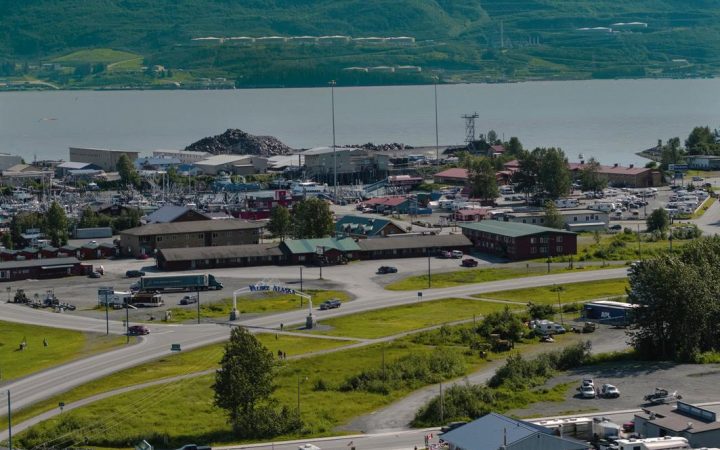 At Eagle's Rest RV Park, we offer the following amenities for our guests:
50, 30 & 20 AMP
Unmetered Hot Showers
Gas, Diesel & Propane
Pay Telephones
24 Hour Convenience Store
Laundromats
Dump Stations
Cable TV Hookups
And Views, Views, VIEWS!
Watch as majestic eagles gently soar through the sky in search of food for their young. Eagle's Rest RV Park is really much more than just a place to park the RV. We can keep you busy in and around Valdez!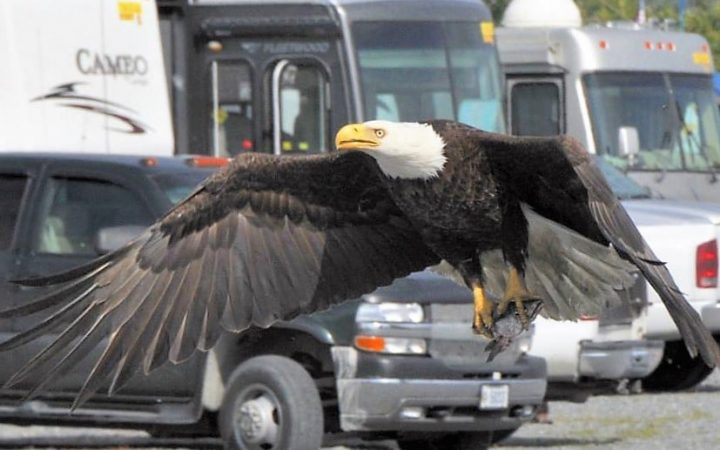 While you're staying in Valdez, Alaska, we want to help you find things to do. Here are some of the great things to do in Valdez, AK:
Mineral Creek Canyon:With mountains rising to over 5,000 feet and beautiful waterfalls on each side, the scenic vistas can be overwhelming.
Helicopter Tours
Kayaking Tours
Sport Salmon and Halibut Fishing
Valdez Halibut, Silver and Pink Salmon Derby: 55 Years of Fabulous Fishing!
Solomon Gulch/Crooked Creek Hatcheries
Old Valdez Town Site
Valdez Museum: The Valdez Museum & Historical Archive brings the stories of our community's history alive through programs and activities.
Valdez Visitors Center: The crashing glaciers and towering Chugach mountains rising from the sea make Valdez absolutely picturesque.
1964 Alaskan Earthquake Movie
Valdez Port Tours
Rafting Keystone Canyon
Scenic Bike Paths
Small Boat Harbor
World's Largest Floating Dock
Valdez Senior Center
Photos by: Eagle's Rest RV Park & Cabins