Explore Florida's Big Pine Key for a springtime trip you won't forget.
The first thing you notice driving onto Big Pine Key, about halfway between the population centers of Key West and Marathon on the Overseas Highway, are the reduced speed limit signs. Those are intended to protect the Golden Retriever-sized Key deer that are the country's smallest white-tailed deer and live only here.
---
Planning a visit? Consult the Big Pine Key.
---
Big Pine & the Lower Keys are Florida's "Natural Keys," sheltering more than 100 mangrove islands in a tropical wilderness. There are two national wildlife refuges, a national marine sanctuary and the Bahia Honda State Park at mile marker 37 with some of the Sunshine State's finest white sand beaches.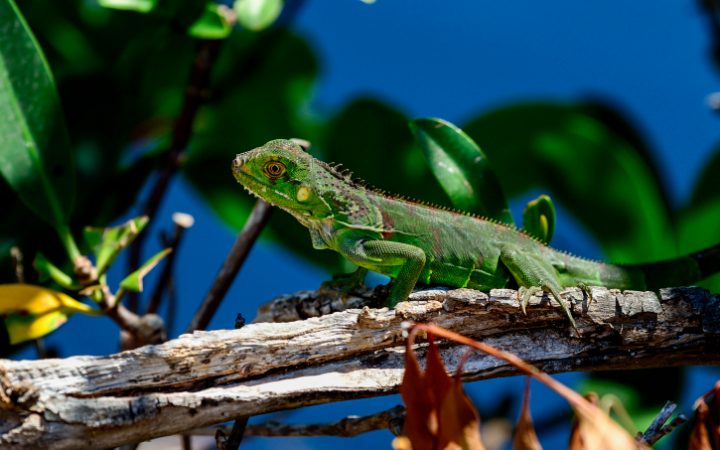 The Lower Keys are best explored on sailboats and kayaks and canoes while nature trails dissect the unspoiled pine forests that legitimately lend the key its name. A popular destination is the Blue Hole, an abandoned rock quarry that is the only freshwater lake in the Florida Keys where the pocket-sized deer and green iguanas are regular visitors. Offshore, the crystalline waters of Looe Key draw snorkel and dive excursions where stalking barracudas are common sights. Every year the Underwater Music Festival takes place on the staghorn coral reef, with seldom an off-key note.