What speaks to a festive holiday celebration better than a Cheese Cake dessert? The following hints will provide a foolproof result every time:
The convection/microwave oven provides the ultimate cooking combination. The convection oven allows for browning and crisping, while the microwave keeps foods moist and juicy – bringing out their natural flavors. Your convection oven will have a low and a high setting for combining these two cooking methods. Which setting you use is determined by the food being cooked.
The "Low Mix" setting is perfect for baked goods that require more than 20 minutes of cooking time. A "High Mix" setting is commonly used for meats and will complete the job in about half the time. Mixing both convection and microwave features for foods requiring less than 20 minutes of cooking time is not required and a convection setting alone will get the job done, but requires preheating.
Test your baking skills using this easy recipe Convection Oven Cheesecake:
Crust:
1¼ cups Graham Cracker Crumbs
¾ cup softened Butter
¼ cup Sugar
1 Egg Yolk
1 teaspoon Grated Key Lime peel (or Lemon peel*)
Filling:
32 ounces Cream Cheese (4 eight ounce packages)
1¼ cups Sugar
2 tablespoons all-purpose Flour
4 Eggs
1 Egg Yolk
2 tablespoons Heavy Cream
1 teaspoon Grated Key Lime peel (or Lemon peel*)
Place crust ingredients in small bowl and beat with electric hand mixer until well combined. Cover and refrigerate for one hour.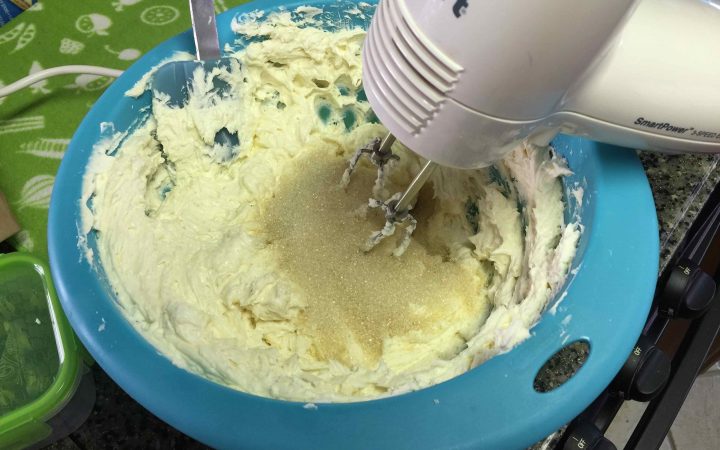 Using convection oven setting, preheat to 375 degrees. Using fingers, press one-third of the crust mixture into bottom of a 9-inch spring form pan. Bake at 375 degrees for 6 minutes, remove and allow to cool. (Refrigerate remainder of crust mixture until next step.)
Prepare filling: In a large bowl (this collapsible bowl from Camping World works well) beat cream cheese until smooth. Slowly beat in sugar ¼ cup at a time. Add remaining ingredients and beat for 5 minutes.
Press remaining crust mixture around side of pan to within 1 inch of top. Pour filing into prepared crust.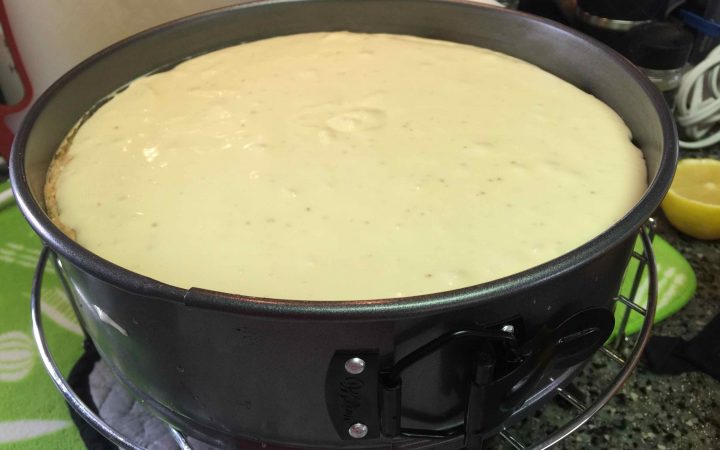 Bake 35 to 40 minutes, or until set, on LOW Mix setting (325 degrees) using the combined convection/microwave oven feature. Leave cheesecake in oven for 30 minutes after baking is ended, then remove and cool in pan on metal rack. Garnish with slices of Key Lime or Lemon. Makes 12 servings. Refrigerate any leftovers.
For an inspiring location to enjoy this Snowbird Recipe, consider traveling to the Florida Keys. Park under the palm trees, and plant your feet in a sandy beach with a view of the water at Grassy Key RV Park.
*Lemon peel from the spice rack works well in lieu of freshly grated peel.
Bon Appetite from along the road,
Chris