The 6th Annual Bayou BBQ Bash – Rain or Shine
While July 4 is a pretty big deal and backyard barbecues are alight all over the country, combining Louisiana's love of cooking and BBQ equals some fires a couple weeks after July 4 that are pretty spectacular! The 6th Annual Bayou BBQ Bash is held July 14-15, rain or shine, under the U.S. 90 Bridge in downtown Morgan City.
A Champion Cooking and Music Event
The event is a Barbecue Competitor Alliance competition along with a Corporate Cooking Team throw down as well. Even the music is fierce, with local radio station KQKI kicking off the Country Music Showdown on Friday night.
How could the competition not be intense when there are bragging rights on the line and an exclusive $1,400, 10-karat gold ring, designed by Klutts Jewelers awaiting the Grand Champion.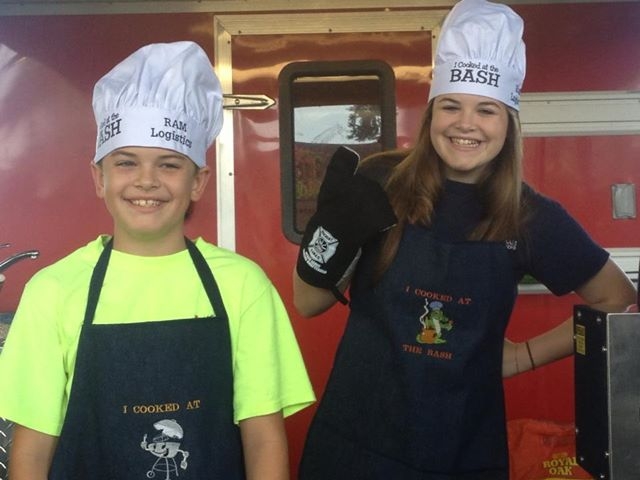 The kids can also get in on the barbecue competition at the Cannata's Kids Q Saturday. There will be a demonstration and presentation for all the kids at Cannata's Boucherie on Saturday.
Master Grillers  Sign Up!
If you are considered King of the Coals or Master of the Grill, sign up and get in on the competition to earn your chops as 6th Annual BBQ Champ.
There is not only much barbecue available for the tasting, but other festival fare as well as arts & crafts booths Friday and Saturday. In addition to the Country Music Showdown, there will be live music throughout the Bash. Check out the events section of Cajun Coast.com for more information.
RV Parks Nearby
Because you'll want to stay for the entire event, and likely longer, there are several RV Parks nearby to choose from. You can stay at Lake End Park and Campground or MC RV Park in Morgan City with a dozen more in neighboring communities. Visit CajunCoast.com/stay/rv-parks for the complete list, and choose your spot for a fired up visit along the Cajun Coast