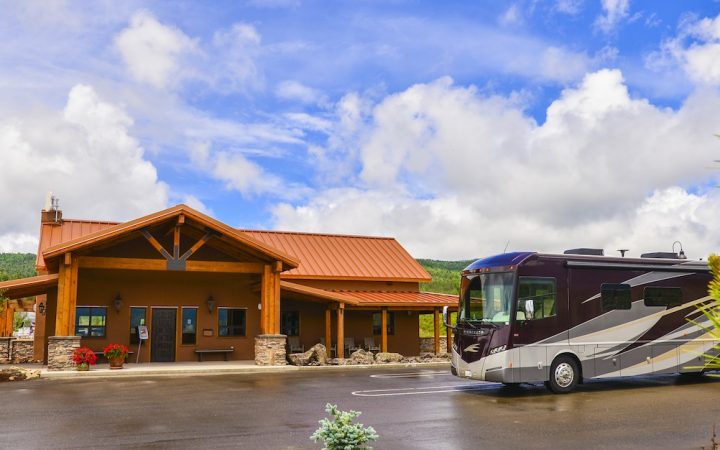 Angel Fire RV Resort, Northern New Mexico's premier year-round luxury camping destination, is offering a new Food and Wine Roundup RV Package. The new package offers RVers a significant savings when they book a minimum 3-night RV Stay.  The package includes tickets to the first annual Angel Fire Food and Wine Roundup. The four-day western-themed food and wine event, sponsored by Texas-based A Bar N Ranch, will take place August 24 – 27, 2017.
"The Angel Fire Food and Wine Roundup RV Package is for any RVer who loves to combine their love of travel with their love for food, cooking, wine, and whiskey," explains Kate Collins, Executive Director, Angel Fire Food & Wine Roundup. "This event will offer a little bit of something for everyone. From mushroom hunts to chuck wagon cook-offs, reserve tastings, and private chef in-home dinners. Combining the Food and Wine Roundup event with our luxury RV accommodations and all the outdoor activities we offer, it's the perfect place to take in the last few days of summer."
Angel Fire Food and Wine Roundup
Angel Fire, located in the Southern Rockies of New Mexico, will host the event, which is expected to draw thousands of visitors, will offer guests the best in western cuisine, Wagyu beef, fine wines, craft brews, artisanal spirits and western hospitality with famous chefs, winemakers, brewers, and distillers.
The four-day festival will include guest chef luncheons, cooking demos by top chefs from around the country, Dutch oven cooking demos, Reserve tasting, a Grand tasting, wine seminars, mushroom hunts, guest chef dinners in private residences, silent auction events and artisanal spirits and craft brew tastings. Additionally, the event includes a Boot Scootin' BBQ and Western Dance at the Angel Fire Resort Country Club, a benefit golf tournament, a Bloody Good Bacon Brunch and Chuck Wagon Breakfast event.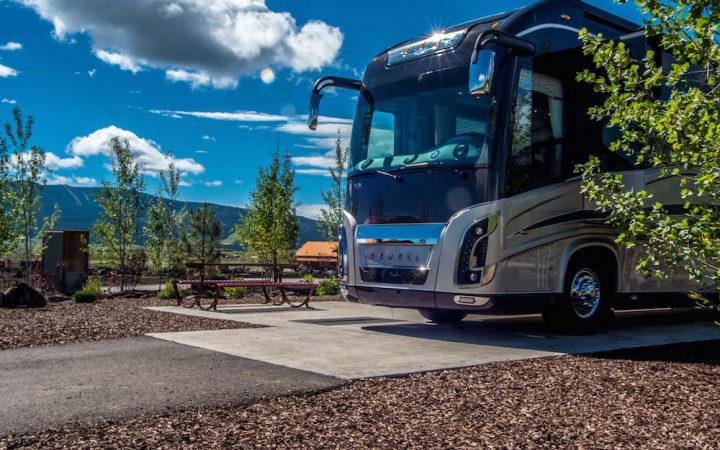 Sophisticated Amenities
Located at the foot of Carson National Forest, The Angel Fire RV Resort features sophisticated amenities. These include an upscale clubhouse with outdoor firepits, a hot tub, a spa-like bathhouse, leisure games, free Wi-Fi and on-site laundry set amongst a serene natural wonderland. Guests can enjoy the crisp, cool air and take in the views of Wheeler Peak, New Mexico's tallest mountain.
Along with any 3-night RV stay, the Angel Fire Food and Wine Roundup RV Package offers over a $350-dollar savings and tickets to the following events:
2 Tickets to the Thursday afternoon cooking demonstration by guest chefs Wendy and John Hail, from Hail's Holy Smoked BBQ.
2 Tickets to the Thursday evening wine tasting by Black Mesa Winery.
2 Tickets to the Friday morning Cooking Demonstration with James Beard Foundation award-winner and cookbook author, Cheryl Alters Jamison, and Harry Soo, the head chef from Los Angeles-based Slap Yo' Daddy BBQ.
2 Tickets to the Saturday Grand Tasting
Coming another time? All Good Sam Members Save 10% with Promo Code: GS10