Experience winter the Florida Everglades. 
The Florida Everglades constitute one of the United States' greatest natural gems. This south Florida ecosystem offers a wonderous subtropical treat for visitors from all over the globe. In fact, each year, over a million people make the Everglades a part of their Florida vacation. This includes RV enthusiasts, who make the Florida Everglades one of their annual stops. Here, RV campers can enjoy so many outdoor activities the Everglades has to offer. Hiking trails are everywhere, so campers are never far from a good walk.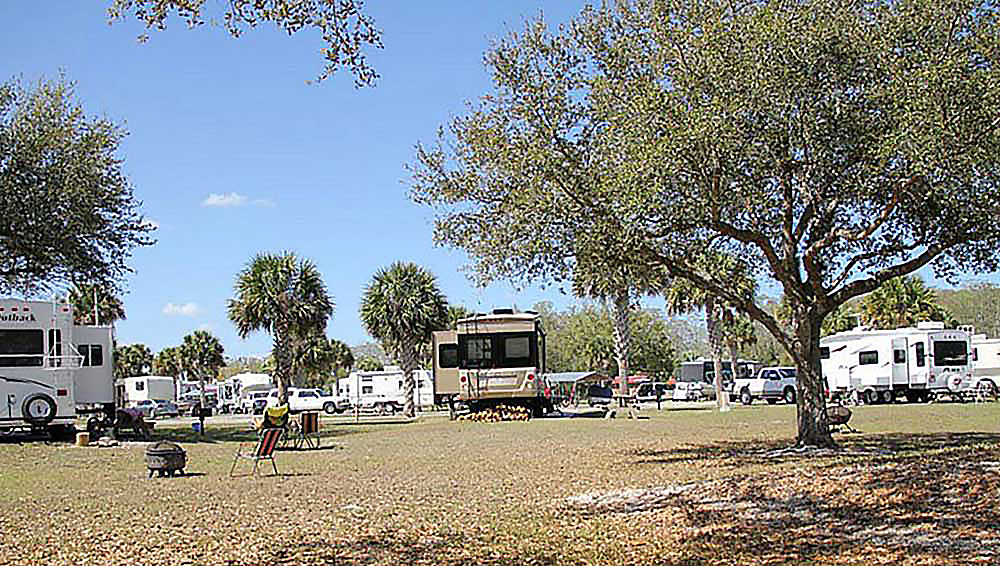 Also, with an abundance of water, visitors will find fishing, airboat adventures, canoeing and kayaking prospects close by. In addition, for those who enjoy photography, the flora and fauna will inspire your next great photo. One of the popular RV parks that enjoys a loyal customer following is Seminole Big Cypress RV Park & Campground. Nestled near Clewiston, this RV park is praised for their hospitality, cleanliness and community atmosphere.
The Dry (Winter) Season
Amid the many aspects that make the Florida Everglades such a one-of-a-kind place, its seasonal variations spark the most interest. The South Florida marsh doesn't experience the traditional four seasons (winter, spring, summer, fall). Instead, the Everglades only have two: the winter season and the summer season. They are also known as the "dry season" and "wet season." Moreover, visitors will not encounter a "killing" frost in winter, nor changes in fall foliage. Instead, the seasonal changes here are expressed through shifting water levels and disparity in wildlife activity.
The winter season ranges from December through April. During this time, it rains less, and water levels decrease. It also happens to be the most popular time for RV visitors. At the same time, average temperatures range from upper 70s to the low 50s. As a result, there are fewer insects, and many birds have migrated south for the winter. During the dry season, vacationers can expect to see plenty of fish and alligators, because the shallow waters reduce their aquatic space. This makes the wildlife more conspicuous to Everglades visitors (and makes for some great photos).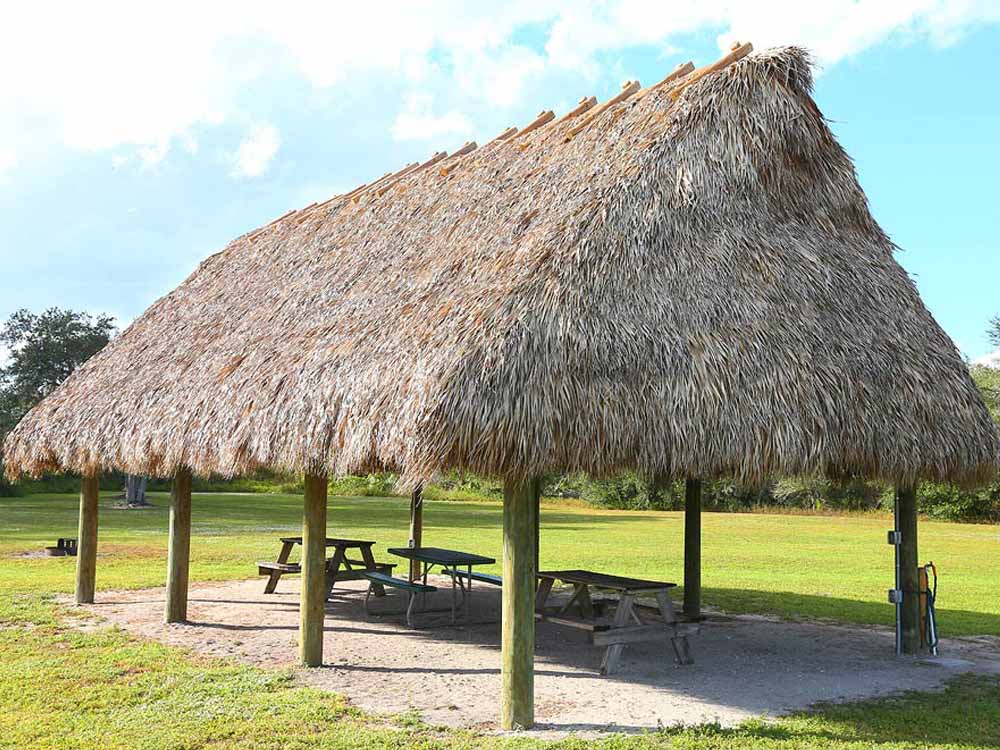 Seminole Big Cypress RV Park & Campground
Located on the Seminole Big Cypress Indian Reservation, Big Cypress RV Resort is a full-service RV park conveniently located north of the Everglades and just an hour's drive from Fort Lauderdale. Here, RV Campers enjoy the bucolic setting that is the Florida Everglades – a top South Florida tourist destination. Guests can relax under an authentic chickee hut or swim in the heated outdoor pool. In addition, guests at the Florida Everglades RV park can take advantage of nearby attractions, including the Ah-Tah-Thi-Ki Museum, Billie Swamp Safari and Swamp Water Café. Whether you are ready for a thrilling airboat ride or just want to soak up the Seminole culture, Big Cypress has something for everyone. The full-service Everglades RV resort offers visitors 110 grassy or paved RV sites with full hook-ups, tents or air-conditioned cabins. Each year, RV enthusiasts catch up with old friends, and make new ones, with a common passion for the RV lifestyle and the Florida Everglades.