As a guy that goes to the scene of many vehicle crashes, I often get asked what safety features one should consider when buying a new car, and which cars or trucks are "the safest" and which ones aren't so safe. 
 There are very few cars that come to mind that are dangerous, but there are some with minor design issues that come to mind.
I have seen more than one person killed when, in a rollover type collision, they were driving an early 90s vintage GM small car.  These models include the Pontiac Sunbird, Chevy Cavalier, and a few other models.  These were the cars that had the seatbelt assembly for the front passengers built into the doors.  Problem with this design is that if the door latch should fail, the door can then open, and if that happens – you are no longer restrained.  In the case I am talking about, that is indeed what happened — the driver was ejected in the rollover and subsequently killed.  The photo below is not that car, but rather an example of the seatbelt type I am talking about.
Another is some early generation Dodge Caravan/Plymouth Voyagers and other Dodge and Jeep vehicles.  The seatbelt release buttons are red plastic, and are mounted such that they were not even with the level of the top of the buckle receiver assembly, but rather, they protruded about 1/2″ above.  When limbs begin to flail in a rollover, the seatbelt can be inadvertantly unbuckled.  These are referred to as the "Gen3" seatbelts, and they were first introduced in 1993.  
In writing this, I am thinking "Hmmmm, I own a GM vehicle, and a Dodge vehicle…" 🙂  However, neither has one of these designs included.
 So, what should you opt for when buying a new vehicle?  Generally, all you can afford.
Anti-lock brakes are nearly always standard, but if they aren't, they are worth the money.  I have done some testing, and ABS will generate 10 – 12% more braking force on dry asphalt than a locked tire.  Also, ABS allows for steering input and braking at the same time.  This is possible with conventional brakes, but few drivers have the skill required to properly modulate conventional brakes in a panic situation.  Are there disadvantages to having ABS, or situations where convention brakes are better?  You bet, and you off-roader types know exactly what I'm talking about.  When driving on loose dirt or gravel roads, conventional brakes will result in shorter stops.  How?  Simple physics.  The locked tire creates a furrow and piles up the loose dirt/gravel in front of it, and this causes the vehicle to slow down faster.  ABS makes each tire roll on top of that loose surface like a shoe on marbles.
Airbags.  The more, the better.  Opt for all of them you can.  Knee bolster air bags are a good one that most people may not think of.  Your knees may contact the lower dash area when you are involved in a frontal collision, and this can cause orthopedic (bone) injuries.  Although these are not usually life threatening injuries, they are the kind that can really limit quality of life.  Speaking as someone who has had knee surgery; I can tell you you'll heal – but you'll always have "a bad knee". 
This person was wearing shorts, and has left some skin on the knee bolster area.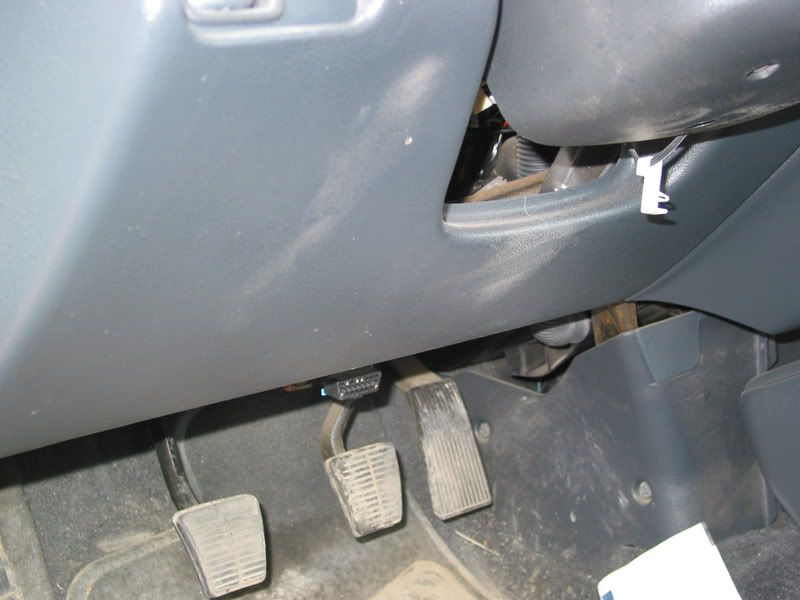 Side impact airbags, whether they are the kind that deploy out of the side of the seats, or the curtain type should be a must in all vehicles.  Side impacts are some of the most deadly collisions I see.  Head injuries are common, and they are often fatal, even at city speeds.  If the vehicle that hits yours is taller, your side window will shatter, and then it is noggin to grill.  In a frontal collision, you have 2, 3, or even 4′ of hood, engine, crumple zone, seatbelts, steering wheel mounted airbag — all kinds of devices to keep you safe.  That's because most times when we hit something, we're going forward (duhh!).  However, when the other guy hits us, all we have is 1/4″ of glass which usually quickly shatters (more on that later), and 6″ of door.  An occupants head can easily be whipped far outside the safety confines of the car when in a side impact collision.  Couple this with the fact that the side of the car is the weakest by design, after all, it's where the largest openings are, and severe injury is quite possible without airbags.  Two feet or more of intrusion into the passenger compartment is possible at speeds of 40 mph and up.  I've seen passenger seats all but disappear.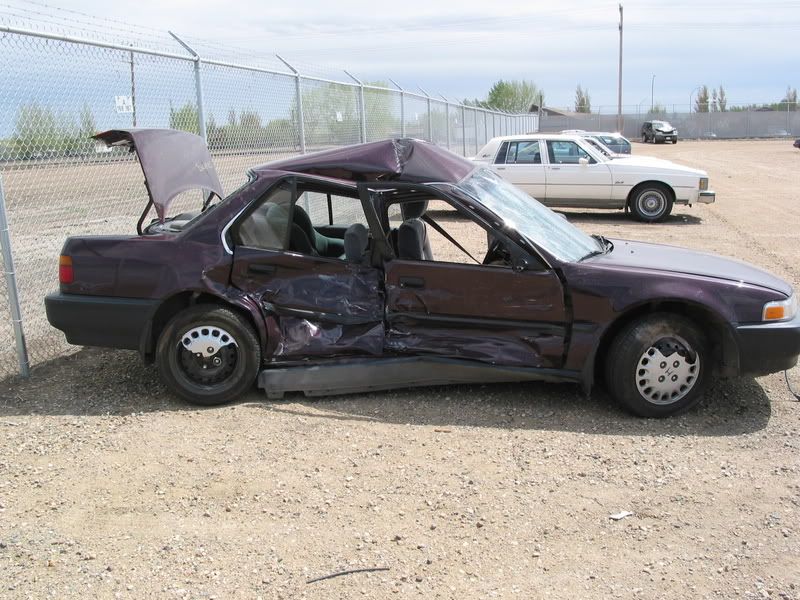 Speaking of side windows, it's becoming increasingly popular for manufacturers to have laminated side glass as an option.  This is generally sold as a solution to cut down on road noise, but it also serves as a safety feature.  It will keep heads and limbs inside the vehicle in the event of a rollover as it acts much like a windshield does in a collision.  It will break, but it stays put.
Electronic stability programs are also becoming a popular option on today's cars and trucks.  These include anti-yaw and anti-rollover systems as an add-on to traction control and ABS.  These are great innovations.  These systems will brake one wheel at a time to pull you out a spin.  Our police version Dodge Chargers are equipped with a system like this, and it works well.
 So, what are the safest vehicles?  The ones with a sober, alert, attentive driver.  All the airbags in the world don't make up for the guys who read maps or books on the steering wheel while driving and talking on a cell phone, or the woman who applies make-up while driving with a 6″ hole scaped through the frost on her windshield.  I have seen all of these, and many more driving no-no's.  You, the driver, are the best safety feature of any vehicle.  Buckle up, pay attention, properly adjust your mirrors and head restraints (restraints, not headrests), drive safe, and drive sober.
See you next week!