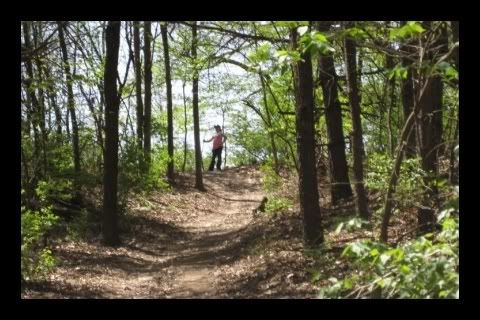 RVing with kids is a wonderful way to make lasting memories. There are many things you can do that are low cost and educational too. It's never too early to develop a respect for nature.
Scavenger Hunts-
There are a few ways to go about this. You can make a checklist, draw pictures of your findings, or use a digital camera (we like this method because then we can print a few pictures for the photo album).
Some of the things to consider searching for-
Animal tracks, acorns, pine cones, bird feathers, specific flowers or leaves, worms, insects, frogs, squirrels, fish, bird's nest, unique looking clouds, smooth rocks, a stream, butterflies.
Taking a nature walk-
Find a place away from other people. Close your eyes and quietly talk about all of the things you can hear. Can you hear at least 7 different things ?
Find another place and once again close your eyes. This time, talk about all of the things you can smell (flowers, dirt, pine trees, grass, water). Open your eyes and see if you can spot those things.
Finally, look for things that you can feel and talk about the differences. A rough tree bark, silky flower petals, grainy sand, wet puddles. How many different textures can you find ?
Make a healthy snack for your walk.
Using a knife, carefully remove the core of an apple (not going all the way through the bottom). Fill the apple with peanut butter and assorted treats; nuts, raisins, M&M's, granola, or anything else that tempts you.
Saving the memories-
When you get back to your campsite, ask your kids to write a couple of paragraphs about what they saw, heard, touched, tasted and smelled. Be sure to include their name and the date. When you get back home, have them use colored pencils to draw a picture from the walk, or attach a picture you took that day with your camera. These are great for putting in their memory boxes or giving to grandparents.
Happy trails,
Shannone