Need some last-minute inspiration for a Fourth-of-July dessert? Try this All American Apricot Lattice pie. All you need are some basic ingredients—and some apricots—and you're ready to roll.
Ingredients:
1 package refrigerated
(not frozen) dough, for 2 pie crusts
5 1/2 cups sliced fresh apricots, about
2 pounds
1 cup sugar
1/4 cup all-purpose flour
2 tablespoons unsalted butter
Directions:
Preheat oven to 400 F.
On a lightly floured surface, roll the dough into two rounds, each about 1/8-inch thick and 12 inches in diameter. Transfer one crust to a 9- or 10-inch pie pan, and let the extra dough hang over the edge.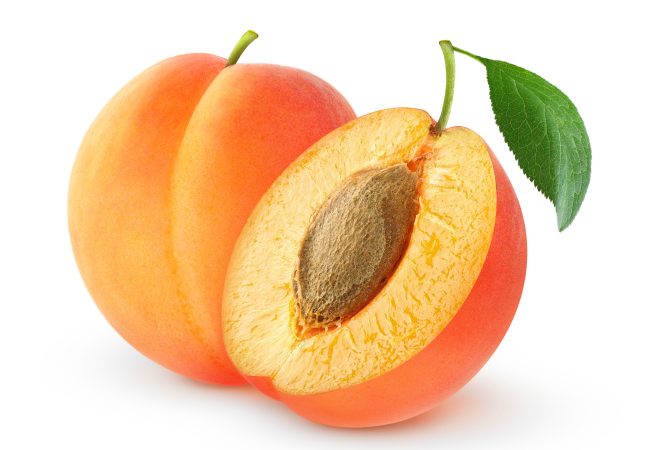 In a large bowl, combine the apricots, sugar and flour; toss gently. Pile fruit mixture evenly into pastry-lined pan. Dot with butter.
To make lattice top, cut remaining crust into long strips 1/2- to 3/4-inch wide with a fluted pastry wheel or knife. Use longer strips near the center of the pie and shorter ones near the edges.
Arrange the strips in one direction across the pie and then in the opposite direction.
When all strips are in place, trim the pastry all around with scissors so you have about 1/2 inch of overhang. Press firmly around the rim to seal the crusts together, then fold the overhang under itself all around to make an upstanding edge. Flute the edge.
Place pie on a foil-lined baking sheet in the oven, reduce heat to 375 F, and bake until crust is golden and juices are bubbling, 50-60 minutes.
When roadside stands and farmer's markets offer fresh, tree-ripened fruit, treat your family to this taste-of-summer pie. To ripen firm fruit, place it in a paper bag with an apple or banana.
Submitted by: California Fresh Apricot Council in the Best Ever RV Recipes.