Check out these highlights of RV-related news and events from the past week.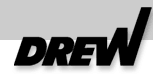 1. Drew Industries Inc. Reports Q4 Sales Up 37%: Drew Industries Inc., a leading supplier of components for recreational vehicles and manufactured homes, reported its net sales in the 2009 fourth quarter were $105 million, up 37% from the $77 million in the fourth quarter of 2008. This sales increase was largely the result of an 88% increase in industry-wide wholesale shipments of travel trailers and fifth-wheel RVs, partially offset by a 27% decline in industry-wide production of manufactured homes.
2. Astronauts Carry National Park Service Into Space: The National Park Service is flying high, thanks to astronaut Bob Behnken. While orbiting the Earth aboard the space shuttle Endeavour, Behnken has brought mementos from Yellowstone, Big Bend, Arches and Zion national parks in his personal allotment. The items will be returned to the parks after orbiting the earth for 13 days.

3. National Parks Offer Star-Studded Skies in 2010: Gazing at the starry sky is one of the joys of camping, and this year the National Park Service is continuing their popular Astronomy Night in the Park program. Students of all ages can learn about the importance of dark skies, experiment with activities that illustrate good and bad lighting, and learn of light pollution's effects on wildlife. "The night sky is every bit a part of the park as land, water, wildlife and those famous sunrise and sunset scenes," NPS Director Don Jarvis said. "It's our responsibility and our pleasure to preserve the night sky for this and future generations."
4. Industry preps for anticipated RV revival: Melissa Preddy gives The Detroit News the outsider's perspective on the RV lifestyle. As the industry bounces back and production resumes, she decides to find out what all the fuss is about with the latest RV trends.