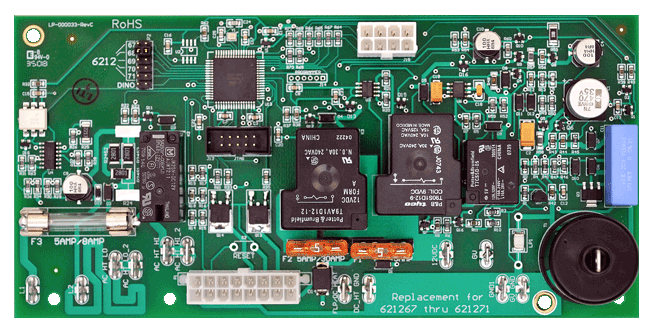 DW and I have just returned home after snowbirding in Bradenton Florida.  We stayed at an Encore campground and had a nice time in the (mostly) warm weather.  One thing I discovered after setting idle in the coach for about 4 months is that there are things on a motorhome that can break even when not being used.  Or, maybe more accurately, there are things that will break when not being used.
While getting ready to leave to come home I discovered that my electric steps would not retract, at least not without copious amounts of spray lube.  I suppose that was as much a result of the road salt I drove through getting to Florida as it was from setting.  However, in the future I will be more careful to take care of that situation.
Second problem was the water pump.  Apparently it didn't like just setting there all that time without pumping.  Found a bad relay on that one and the pump took off and began…….well…….pumping.
The final problem was a little bit tougher.  When I unplugged from the power pedastal, Linda informed me that the frig started beeping and displayed a "no heat" fault.  However, when I plugged in the 120v power again, the frig started working fine.  Apparently the frig just didn't want to work on propane.  I checked in the control compartment and found a blown 3 amp fuse on the control circuit board.  I had a spare fuse but changing it didn't solve the problem.  Since there was 12vdc at the board, and since the since the gas valve checked out, I concluded that the circuit board must be bad.  Granted this was a jump, but there really wasn't much else to blame.
I first went on line and checked to see if Dinasaur had a replacement for my model and was disappointed to discover they did not.  Only option I had left was to order one from Norcold which I did.  The frig is a 1200LRIM and has a digital display on the front of the frig which tells you the status of the frig.  This  board is apparently known as an "eyebrow" board.  While ordering the new circuit board, I had to supply the model and serial number of the frig and discovered that the new replacement conrol board is not compatible with the old eyebrow board, thus requiring replacement of that board as well.
The replacement board arrived a couple days later and turned out to be a kit, including the new control board, a new eyebrow board, a new thermistor, a couple of wire connectors, and a new "Y" connector.  Also included in the kit is a new owner manual, a service manual and a step by step instruction sheet, explaining how to modify the 16 pin connector to adapt to the new eyebrow board.  Following the instructions is simple and the end results actually worked.  All in all, the project took about a hour and in the end, the frig worked on propane.
This is now a cheap upgrade, but definately less than a new frig.  Tools required included a 1/4″ nutdriver, a phillips screwdriver, side cutters and pliers.  Carefully reading the instruction sheet is mandatory.  Take it slow and everything will be all right and you can probably save a couple hundred dollars in labor at an RV repair facility.