Whether escaping with your family among the trees in Southern New Hampshire or looking for adventure, we have it covered. Friendly Beaver Campground close to an hour from New England's most hiked peak, Mt. Monadnock, and about a half an hour to snow skiing at Crotched Mountain, also known as Pat's Peak. Our family-run business caters to all, families and professionals alike. We are your family's destination park for New Hampshire fun with all the amenities you want or the peace and quiet you deserve.
This thickly forested area of Maple and Pine is situated in Southern New Hampshire near New Boston. Friendly Beaver's campground offers something for everyone. We can accommodate everything from tenting to travelers seeking big rig, full hookup sites with Wi-Fi. Our family-run, family-friendly park has amenities and activities that may just persuade you to stay put…right here!
Pure fun is on hand for kids of all ages. Our new gaming room is equipped with Wi-Fi, charging stations, and TV's set up for gaming consoles for the older kids. Also, our pools are sure to be a hit in summer with kids of all ages and likes. The little ones will love our petting zoo/ viewing area, or a great playground to swing away the day. The summer offers planned activities daily too, where they can take a ride on the Fire Engine that makes its rounds with the lights a-flashing'.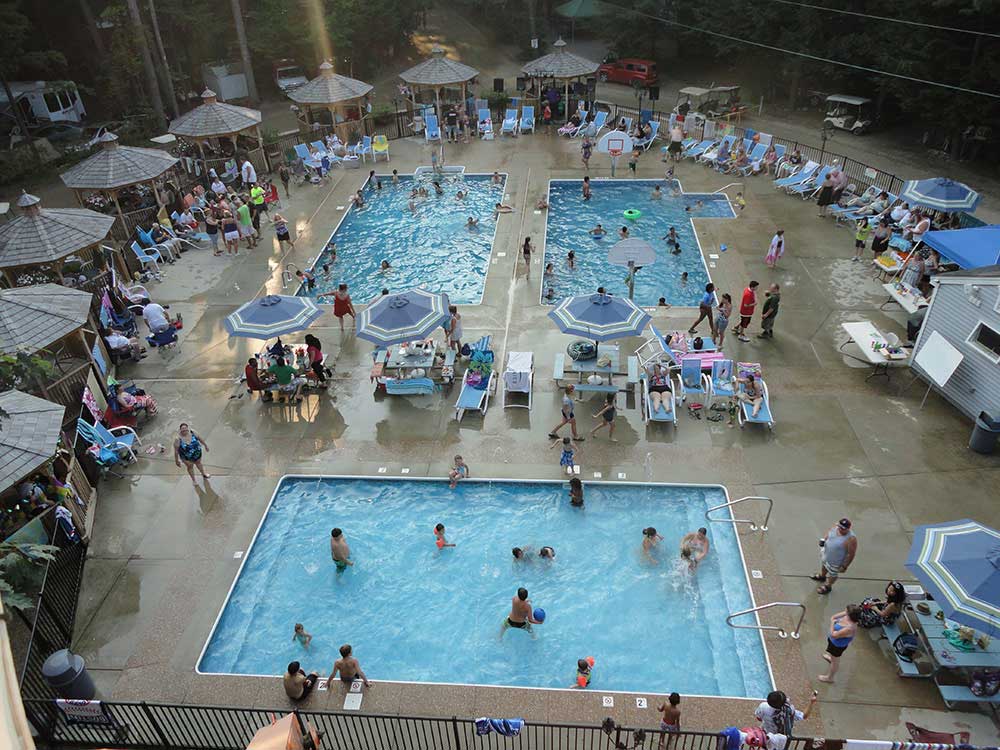 Adult fun for big kids?! No problem: Adventure abounds here in New Hampshire!  Mt. Monadnock is less than an hour away. It offers some of the best views of this forested region in all of New England, including a 3.7-mile hike with a 1,800-foot vertical gain! Or, if single-track is your thing, Pat's Peak Ski Area offers mountain biking trails and a great time at their Mountain Bike Festival in June. Later, try out our indoor heated pool… It's sure to be popular on cool evenings. Whether you are an adrenaline seeker or just seeking solitude, Friendly Beaver is your place to stay for a few nights, a week or the whole season! We are open all year long!
603-487-5570