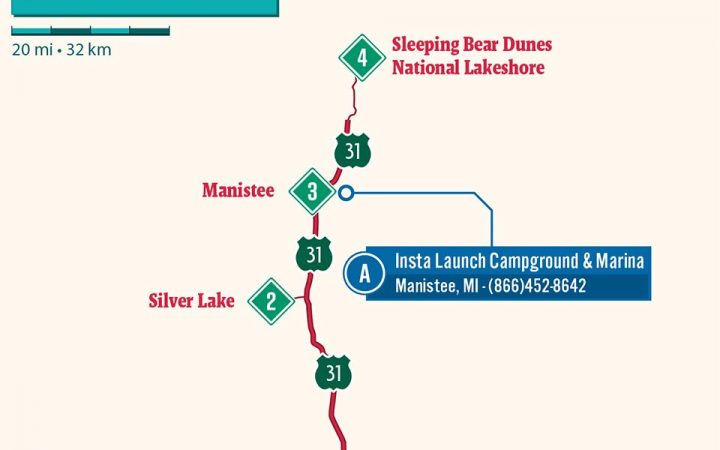 Michigan west coast RV adventures.
Discover a place that defies the staid stereotypes of the Wolverine State. This itinerary will take you along the western shore of Lake Michigan, through historic towns and over exhilarating sand dunes.
1. Holland
Starting Point
As the name suggests, Holland borrows plenty of elements from its Netherland namesake. Dutch-inspired attractions include a tulip farm, a windmill and Neil's Dutch Village, a reproduction of a 19th-cetury Netherlands village, complete with a giant wooden slide in the shape of a shoe. It's also the location of one of the most visited state parks in Michigan, Holland State Park, with scenic beaches on Lake Michigan.
2. Silver Lake
Drive 71.6 miles, 1 hour, 24 minutes
After getting your fill of Dutch delights, head over to the Silver Lake Sand Dunes, known for its 2,000-acres of undulating, sandy terrain. Hit the gas in the off-roading northern section (with rentals available), go sandboarding in the middle section or let an experienced guide do the driving in the southern section. While in town, don't miss the Little Sable Point Lighthouse in the nearby town of Mears. Visitors can even ascend the 130 steps to the top in summer months.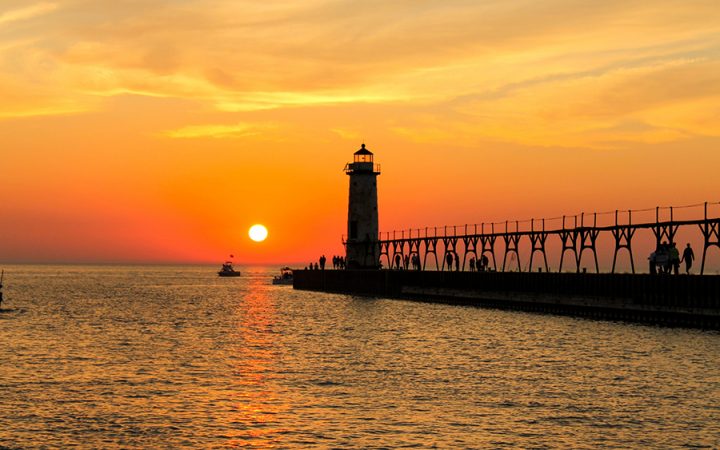 3. Manistee
Drive 52.6 miles, 58 minutes • History, Outdoor Recreation, Quirky
Manistee's rich history is rivaled only by opportunities for hiking in lush surrounding trails. The downtown area's 27 historic sites can occupy your whole day. Be sure to stop off at the Manistee County Historical Museum, where elegant Victorian antiques sit on display. The city's historic trolley tours, with guides dressed in period garb, will transport you back in time.
4. Sleeping Bear Dunes National Lakeshore
Drive 53.8 miles, 1 hour, 12 minutes
Considered one of most scenic spots in North America, Sleeping Bear Dunes features a gorgeous, sandy shoreline and stunning views over expansive Lake Michigan. There's a ton to do here, from hiking up to the viewpoints at Pyramid Point to learning about arts and culture at the area's many museums. The Interlochen Center for the Arts hosts performances throughout the year, and Leelanau Sands Casino offers slots, card games and even bingo.