Rally 2009 — Louisville welcome RVers from across North America.
There was something for everyone at Louisville ís Kentucky Exposition Center, June 21 through 24, at the second of three Good Sam Rallies this year. From tent campers to luxury motorhomes, new RVs of all types and sizes spread their awnings and opened their doors to Rally guests, and aisle after aisle of booths exhibited everything from RV generators to jewelry.
Rally-goers attended four full daysí worth of informational seminars, ranging from computer technology to traveling to Alaska and RV engine performance to the evolution of Kentucky bourbon. History buffs stepped back in time at the vintage RV display and seminars presented by the RV/MH Hall of Fame. Foodies gobbled up the new Good Sam Culinary Experience, getting some useful cooking tips. While parents and grandparents made the rounds, kids and teens got together at the all-day youth program.
Entertainment Hit High notes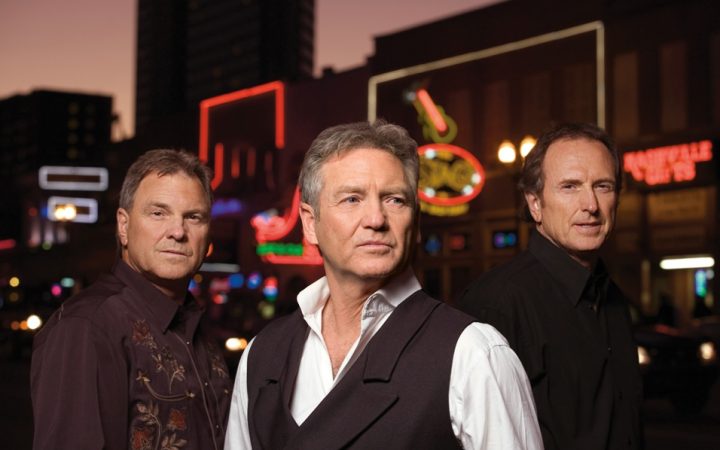 Whatever the musical tastes of guests, the Rally had it covered, from the Gatlin Brothers country hits to the nostalgic love songs and melodies of Burt Bacharach to an action-packed evening with pop superstar Sheryl Crow. For fans of the King of Rock 'n' Roll, Elvis was definitely in the building, with a rousing, hip-swiveling closing act.
The excitement began as 2,033 RVs from all across America, Canada and Australia rolled into Louisville, and it kept building over the next few days. Vendor booths and new RVs packed the exhibit hall, not to mention the thousands of happy campers looking for the latest products to enhance their RV lifestyle. Hundreds of participants found their ìmatchî during Camping Worldís Match N Win game that not only introduced them to new friends but also made them eligible for the giant drawing for hundreds of RV products. Rally guests were entertained each afternoon at the Day Stage, including a meet-and-greet reception with Marcus Lemonis, chairman and CEO of the Good Sam Club and Camping World.
Trailer Life and MotorHome magazine publisher Bob Livingston offered sage RV advice and answered Rally-goersí questions in his RVing 101 seminar. Ladies enjoyed an exclusive driving seminar and a Kentucky Derby hat show. Even the Rallyís dogs had their day, with their very own Bark Park, the Derby Dogs! Rally dog show and training tips (for owners) from Dogs for the Deafís Robin Dickson, plus a successful pet adoption event.
As part of the Good Sam Culinary Experience, the host of the Food Networkís Surreal Gourmet and Glutton for Punishment Bob Blumer conducted three cooking demonstrations, showing Rally-goers how to create fun dishes from basic ingredients, Also on hand was Evada Cooper, author of The RV Centennial CookbookóCelebrating 100 Years of RVing, who demonstrated how to make an RV kitchen more efficient, with tips on stocking and storing supplies for an RV galley.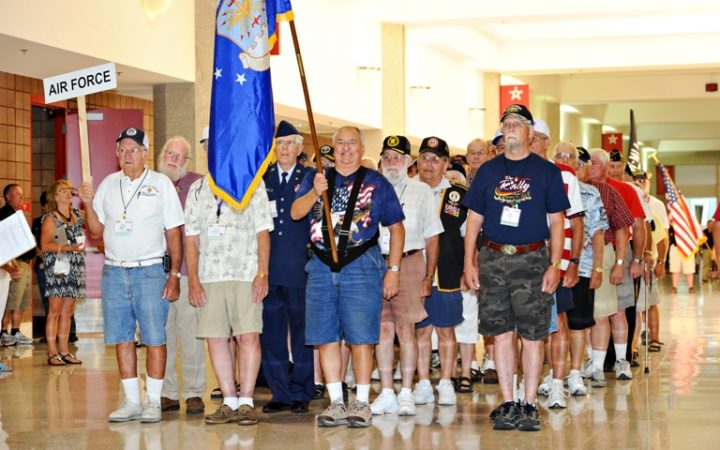 Veterans on the March
During the Salute to Veterans, military veterans (some still fitting in their old uniforms) proudly marched behind the flag of their branch of service through the halls of the Kentucky Exposition Center. Retired U.S. Army Brigadier General Julius ìBudî Berthold and two Medal of Honor recipients, Woody Williams and Don Jenkins, reviewed the Good Sam troops.
Sheryl Crow (who was spotted jogging around the expo centerís parking lots prior to her show) brought the house down on Saturday night with Rally-goers dancing in the aisles of Freedom Hall. Burt Bacharach thrilled guests with his gracious piano style and the sheer number of his hit songs. And the Gatlin Brothers kicked everything off on Thursday with some down-home country music. On Sunday night, four brave souls did their best Elvis Presley impersonations on stage before being joined by the ìrealî Elvis, Scot Bruce, who not only looked and moved like the King of Rock íní Roll but crooned many of his famous tunes.
Click here to view a slideshow of all the fun that was had in Louisville!