Be Part of The Grande Experience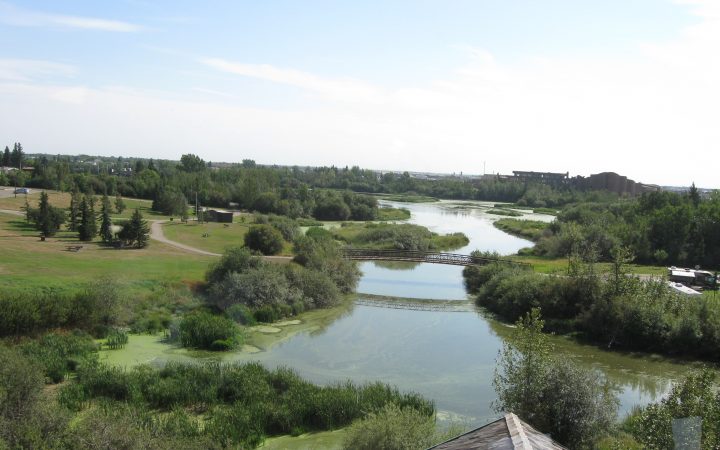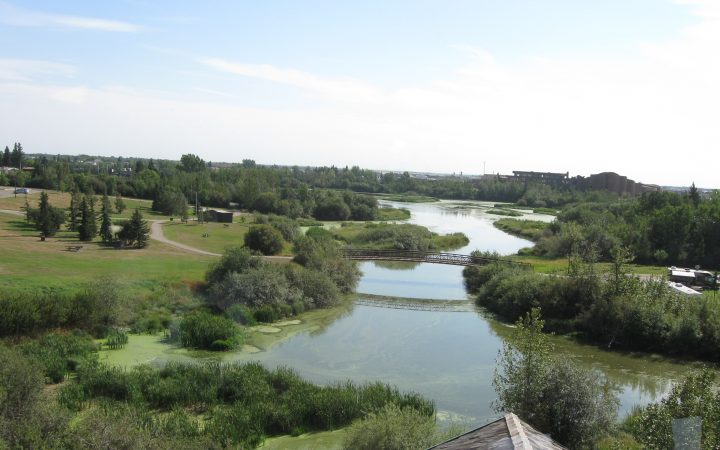 Spend even a few days exploring the Grande Prairie region to understand why we love this vast and dynamic landscape where we work and play. We are a study of contrasts; rich prairie, abundant rivers, creeks and small lakes, a mixed boreal forest, and the province's northernmost badlands.
You'll see wildlife here, perhaps the majestic and still" threatened Trumpeter Swan.  It migrates to our lakes and sloughs in late April to nest an raise their young. Canada Geese abound here as they have an abundance of food options. If you keep a watchful eye you'll also spot moose, elk, mule deer, white tail deer, black bear, bison just to name a few.
Summer graces us with wide open sky and indulgently long days when the sun rises just after 5 am and doesn't set till nearly 11 pm. Vistas of gently rolling prairie, and tantalizing glimpses of the majestic Rocky Mountains just hours south of us. The Northern lights often grace us with their presence summer and winter alike. We are an all-season recreational paradise. There is year- round enjoyment for hikers, bikers, canoers, snowmobilers, skiers and outdoor recreationalists.
Prehistoric Discoveries
The county of Grande Prairie is internationally known for its prehistoric resources. The Pipestone Creek Bone-bed is one of the densest accumulations of horned dinosaur bones IN THE WORLD. Because of the bone-bed's major significance, a new dinosaur museum was built.  It is dedicated to the study, research, collection and display of these findings and the 41,000 sq.ft. award winning architectural structure the Philip J. Currie museum was realized in 2015.
Grande Prairie  – No Sales Tax!
As well as our natural amenities, people are often shocked at the abundance of services the city has to offer. The city boasts amenities and facilities normally associated with a much larger centre but still has that small- town charm and northern hospitality. We are located just before MILE O on the Alaska highway, and the last major city before crossing the border. With no provincial sales tax in Alberta, many travellers take advantage to stock up on groceries, propane, fuel, etc. as it is less expensive. We are a major centre for RV/vehicle repair, generator specialists, RV dealers, and no job too big or too small.
Dining options abound; over 100 restaurants to tempt your pallet, everything from the famous Alberta Beef, Bison ,several ethnic choices and everything in between.
There are three fabulous museums and Class A Art gallery that are all free of charge as well as Free Rotary Bus Tours, and Free snacks and beverages every Wednesday, all summer at the Visitor Information Centre.
There is so much to see and do, no matter the season, no matter the age or preference. We invite you to be part of The GRANDE EXPERIENCE!
Address: 11330 106 St #114, Grande Prairie, AB T8V 6T7
Phone: (780) 539-7688
Hours: 8:30AM–4:30PM