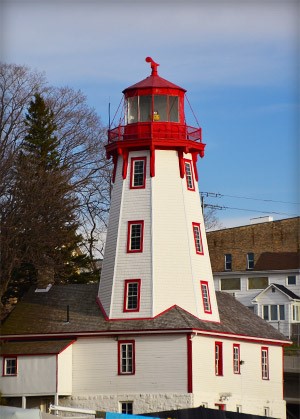 Start your journey along the Lake Huron shoreline at Point Clark Lighthouse.  Begin by visiting the museum, and then climb your way up the 26.50-m-high limestone tower to experience a breathtaking view. While you are there, enjoy the cozy beach community and take a walk along the sandy shoreline.
Next, hop in the car and make your way down Lake Range Dr. towards Kincardine. Feel free to stop along Boiler Beach for a quick swim along the way. Next stop, Kincardine Lighthouse! Experience the marine museum, and then climb up the 69 steps to the top of the only 'downtown' lighthouse on the Bruce Coast.
Still up for more adventure?
Take the Ripley Loop to visit numerous artisan galleries and Mennonite farms along the farmland of Bruce County.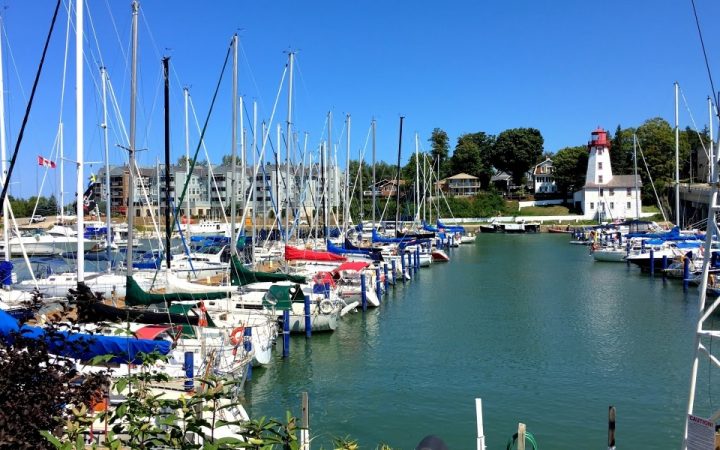 When traveling the beautiful lighthouse tour, visit Fisherman's Cove which have been helping campers with their camping needs and making memories for 47 years as a family operated resort. Starting out as a fishing camp, Fisherman's Cove has now expanded to become more than that. With over 500 campsites supplying both pull through and back in sites with both 50 and 30 amp hydro and sewer and water to each site you will have the best that camping can offer.
When you arrive you will be able to enjoy the large sites, 5 different playgrounds, 2 indoor pools, nice sandy beach with water toys, or enjoy 1 of the 2 indoor pools. Also a full events calendar for July and August is set out for an enjoyable stay. Between events you also can take advantage of the horseshoes, shuffleboard or bocce ball courts.  If just riding your bike or walking the trails is more your activity then we have that for you as well. Been traveling for a while? Then we have the laundry mat for you. Also when sitting around the site or the beach and don't want to make lunch, then come to the fry wagon and pick up some fries and a burger.
Fishing on Lake Huron
The park is situated on 250 acres with a beautiful 200 acre lake. With Pike and Bass fishing, bring your pole and rent a boat and get that trophy fish and for the kids there is lots of smaller fish for them to catch. There are even those great features for your pet when he/she travels with you including a dog beach and a dog park.
We also have that rental unit for you. We supply unserviced and serviced cabins as well as a park model trailer. The park model is set up with a queen bed and bunks for your family. The serviced cabin has a queen bed and bunks as well and they are in a nice wooded setting. The unserviced cabins will sleep 5 and are set near the washrooms and a playground.
Please feel free to view our website at FishermansCove.com or call for reservations at 519-395-2757