Located in the high desert of Central Oregon, Prineville is a base camp for explorations of the Oregon Badlands Wilderness, a playground of remarkable landforms that were given by ancient volcanoes. West of town are the Redmond Caves, which are a souvenir from the massive lava flows and  downstream from Prineville on the Crooked River is a series of sheer basaltic cliffs known as Smith Rock that is one of Oregon's Seven Natural Wonders. The towers hosted the first American sport climbing competitions.
---
Planning a visit? Stay at Crook County RV Park.
---
Prineville takes its name from the first merchant in town, Barney Prine. It is the only city—and county seat—of Crook County, a region of cattle farming until the timber of the Ochoco National Forest began to be harvested. The region's story unfolds in the Bowman Museum, housed in a two-story stone bank building erected in 1910.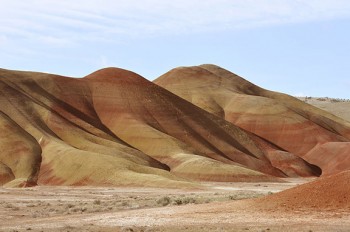 When the river was jammed up by the Bowman Dam for flood control in 1961 it created Prineville Reservoir, which became the area's go-to spot for fishing and boating. The rock bands and high desert hills around the water are laced with trails and ideal for spotting wildlife, including nesting bald eagles.