Central Georgia showcases Peach State charms. 
Is Georgia on your mind? Make sure you include the central portion of the state on your itinerary. Here, history unfolds in spectacular fashion. Whether you enjoy watching planes soar through the sky or hearing soul music in a classic theater, you'll feel at home in the Peach State.
Macon Makes Music in central Georgia
A great place to start is Macon, whose streets were first laid out in 1832. Musical legends and brilliant athletes came from this town, and the city still preserves much of its heritage in compelling museums and halls of fame. Outlying areas are home to ancient history and national parks, and Atlanta is just a short drive away. Come to Macon to take a look at the past and stay to feel the pulse of the present.
The history of Macon is well preserved in the homesteads and halls of fame that dot the city. The Cannonball House earned its memorable moniker during the Civil War for damage sustained during battles. Several collections of historic memorabilia are housed here, and tours of the Greek revival home's garden are equally popular with visitors.
Georgia has produced some of the nation's most beloved athletes, and their legacies and legends are preserved in the Georgia Sports Hall of Fame. Memorabilia on display pays tribute to such great sportsmen and women as professional baseball player Hank Aaron, boxer Evander Holyfield and golf legend Bobby Jones.
If you listen closely, you might still hear the strains of jazz and blues echoing inside the walls of Macon's historic Douglass Theatre, opened in 1921. The theatre has welcomed artists such as James Brown, Little Richard, Ma Rainey and Bessie Smith while also showing feature films. Today, it hosts limited run and premier films as well as live performances. The Douglass Theatre is listed on the National Register of Historic Places.
Take off to Warner Robins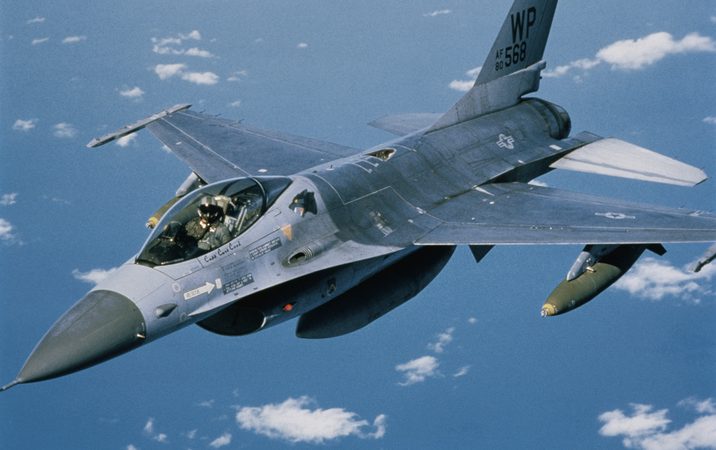 Let your flights of fancy take you to 20 miles south to Warner Robins, a major military aviation center as well as home to a slew of fascinating museums. Military buffs will know that Robins Air Force Base is a key command center, but the central Georgia city is also home to the Museum of Aviation. Exhibits showcase aircraft that saw action in America's major conflicts over the past century, and an observation deck gives visitors prime views of the planes and helicopters that regular take off and lane at the adjacent base. Visitors can also enjoy a enjoy an exciting air show and the Wings and Wheels Car Show.
Ready to play ball? The Southeast Regional Little League Headquarters showcases plenty of action, as aspiring major league stars vie for the win. The historic E. L. Greenway Welcome Center is a railroad depot that dates back to 1944. Visit "depot row" to see historic trains on display. Next to the welcome center is Mildred's Country Store, full of local antiques, and between that is the Southern Railroad caboose X556 from 1971. Capping off the property is the Elberta Train Depot, which is soon to be a heritage center highlighting the intertwined history of the local community.
Columbus Celebrates Past and Present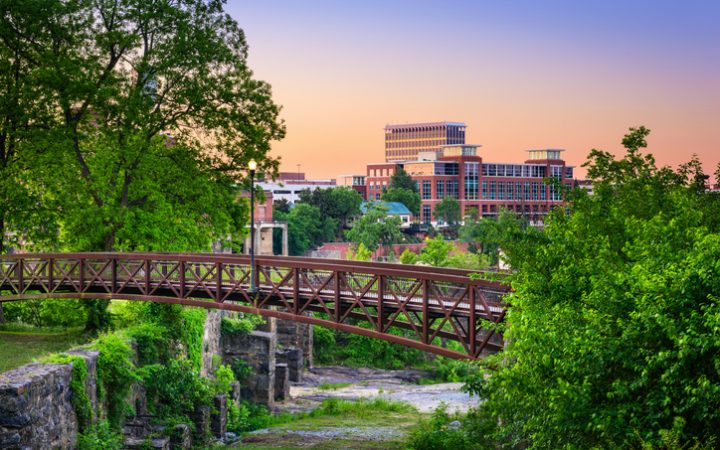 About an hour east of Warner Robins, and lying in the heart of the Chattahoochee River Valley, Columbus is quickly growing into one of Georgia's most eclectic urban centers, perfectly balancing a mix of big city vibrancy with small-town charisma.
With the Chattahoochee River slicing down through the Valley, forming a natural border between Columbus on its eastern banks and Phenix City on its western banks, this sprawling Metropolitan Area is now home to a population of more than 300,000 people.
But you'd be wrong to think this is your classic modern cityscape, bursting with skyscrapers and choked with congestion. The central Georgia City's tallest building is, in fact, a mere 19 floors high, and if you stood on its rooftop, you'd be greeted with a panoramic vista of two- and three-story walk-ups, tidy tree-lined streets and pockets of quaint urban park spaces. In short, anyone looking to escape the hustle and bustle of hectic city life, without having to sacrifice amenities like incredible restaurant selection and world-class entertainment, will find Columbus to be a rare treat.
Home to the National Civil War Naval Museum, the National Infantry Museum, the Columbus Museum, the Springer Opera House and an official Historic District, Columbus is absolutely teeming with exhibits, galleries and docent-led history tours.
At the National Civil War Naval Museum, conveniently located in the downtown area near Port Columbus, visitors can see CSS Jackson, the largest surviving Confederate warship, along with the wreckage of the CSS Chattahoochee and full-scale replicas of portions of the USS Water Witch, USS Hartford and USS Monitor.
For More Information, check out Explore Georgia.