Nestled in the hills of Central Florida's east Pasco County, Dade City is one of the state's most prized small-town treasures. But in this small laid-back community looks can be deceiving.
---
Planning a visit? Stay at Travelers Rest Resort and Golf Course.
---
Sporting a population of less than 7,000 and built around its quaint historic town square, Dade City sports a handful of wild attractions and regularly springs to life with big festivals that attract throngs of visitors from across the state. Golfers, too, will find themselves in the lap of luxury, as the city is home to five courses each located within 20-minutes of downtown.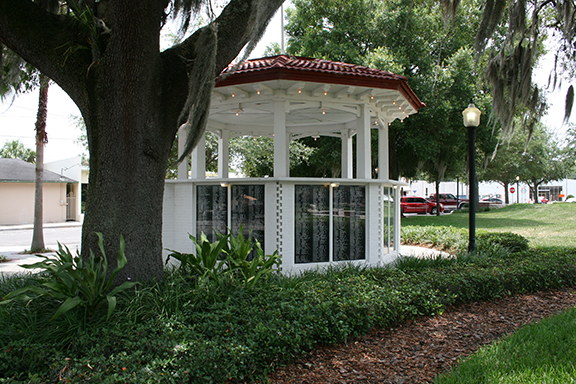 Anyone traveling with small children will have no choice but to visit a pair of wildly popular local attractions. Ecotourism zoo Wild Things and private wildlife preserve Giraffe Ranch each provide opportunities to learn about and get up close to endangered animals.
Wild Things covers 22-acres and is home to African lions, Benegal tigers, monkeys and kangaroos. Park staff lead guided "jungle" hikes and safari-like tram tours through the unique zoo, and an on-site zip-line offers adrenaline-pumping views of some of the world's most exotic animals.
At Giraffe Ranch, rhinos, hippos, horses and giraffes roam and coexist across a 47-acre preserve. Safari jeep tours and narrated camel-back tours are led by informative ranch guides.
For the fun and festive travellers, Dade City also offers a year-round calendar of community celebrations.
On the first Saturday of each month the downtown core hosts a Classic Car "Cruise In," where hundreds of classic cars are put on display alongside special events and live musical acts.
In January the town celebrates the everlasting appeal of the kumquat, with the aptly named Kumquat Festival. More than 400 vendors descend on the festival to show off kumquat-flavored foods that run the gamut from kumquat-flavored salsa to kumquat-flavored ice cream.