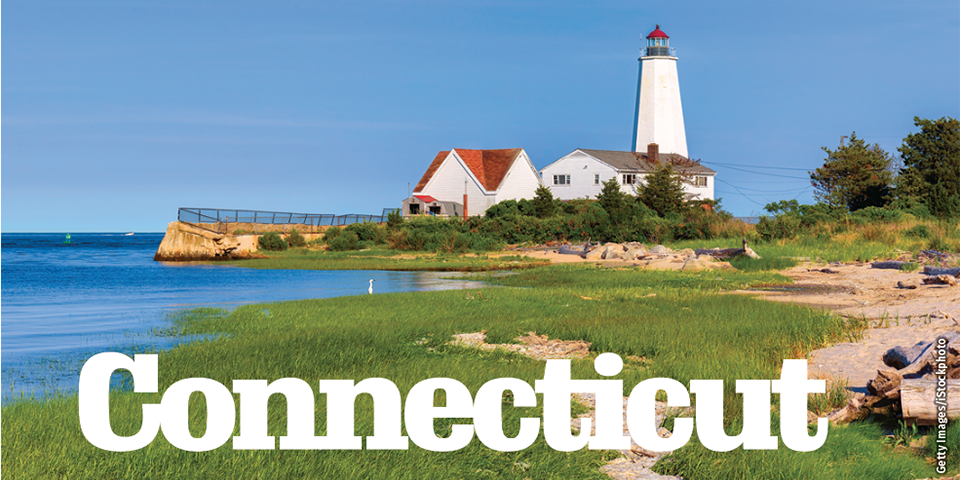 Ivy League institutions and iconic ports of call help give Connecticut a one-of-a-kind identity. Take a scenic drive during the fall colors, sample a creamy lobster roll or catch a wave on the seashore.
---
Regional Dish
Connecticut Mystic Pizza
Thanks to Hollywood, the seaside town of Mystic is synonymous with pizza, but for a real slice of heaven, head to New Haven where the local style known as "apizza" has made loyalists across the country. The thin, charred crust is chewy and savory, but for a truly unique experience, try the white clam pie at Pepe's.
---
Yankee Towns
An easy drive from New York, many of the state's biggest cities lie along the Long Island Sound. On the shore, lighthouses, wind-swept vistas and rugged beaches entice visitors to explore. Step back to 19th-century Connecticut with a stop at the Mystic Seaport, renowned for its historic village, nautical exhibits and dynamic shipyard. Inland, the state capital, Hartford, boasts a thriving cultural scene. Get acquainted with the author of the "Huckleberry Finn" and "Tom Sawyer" with a visit to the town's Mark Twain House & Museum. Swing by New Haven and stroll the stately campus of Yale University.
Doorway to the Atlantic
Explore Connecticut's sweeping coastline and catch sight of thriving aquatic habitat. Book a fishing charter to head out to the deep Atlantic or find a pier along the shore for flounder, bluefish and striped bass. Paddlers can explore the inlets and islands along the coast while watching for wildlife. Head inland to the Farmington River, designated a National Wild and Scenic River, for some of the best rapids and scenery in the state.Park and Splash
On Long Island Sound, the beauty of Connecticut's coast shines through. Several state parks line the coast, setting the stage for hiking and water sports adventure. Walk the white sands of Ocean Beach Park or hike the 2 miles of shore in Hammonasset Beach. Catch the ferry for a breezy ride to the Sheffield Island Lighthouse. This tidy stone beacon has stood guard off the coast since 1868.