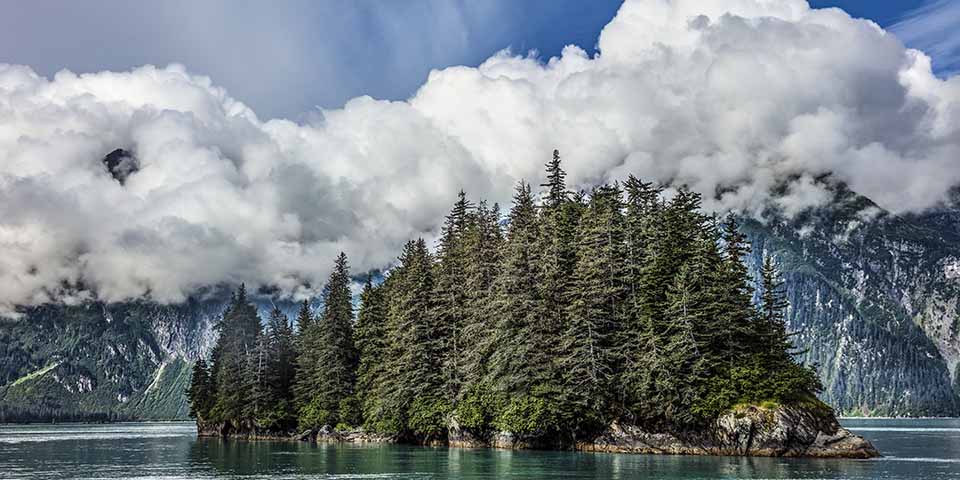 ALASKA
The "Golden Heart of Alaska" is long on fun and short on boredom. Fairbanks' rich history in mining and mushing dictate much of today's adventures, tempting visitors to enjoy the city's extremes, where summer days can last 22 hours and winter nights bring evening light shows of aurora borealis.
Fairbanks
Water World
Visitors to the city find its location on the Chena River a perfect setting for salmon fishing and kayaking. Further upriver, the Riverboat Discovery offers an excursion unlike any other. Steamboat passengers watch bush pilot demonstrations on water, explore an authentic Athabaskan village and visit Iditarod winner Susan Butcher's dog kennels. The Chena Lake Recreation Area is a perfect launch point for paddlers, and its trout, salmon and char will have anglers reeling.
Kenai Peninsula
With its rugged landscapes, iconic glaciers, staggering biodiversity and stellar array of adventures, the Kenai Peninsula distills the essence of Alaska for many travelers. Visitors come armed with cameras to capture the area's breathtaking topographical features — soaring mountains, colossal ice fields and wild seas. This is the place for first-time Alaska visitors to experience the migration of five whale species and marvel at bears as they feast on gigantic salmon.
Valdez
Sitting on Prince William Sound and graced by a backdrop of glaciers and snowcapped peaks, Valdez is the quintessential Alaskan playground. Visitors may have a hard time choosing whether to hit the trail in the rugged inland mountains or launch a kayak into the waters. Anglers can spend weeks exploring the region's fishing opportunities while nature lovers will max out their cameras' memory cards on images of wildlife.
Great Glacier Cruises
Located near the ever-changing contiguous glaciers that rise over Prince William Sound, Valdez is a popular starting point for day cruises. Besides the glaciers themselves, this side of Prince William Sound has calmer waters and a lot more wildlife than the western, Whittier side. On any given day trip, you'll likely see huge colonies of sea otters, horned and tufted puffins, cormorants, humpback whales and even bald eagles.
---
Regional Recipe
Lemon Herb Cod
Cod is abundant in the rivers of the Last Frontier, and this fish combines quite well with lemon. Recipe inspired by Woodall's Favorite Recipes from America's Campgrounds.
Ingredients:
3-4 fish fillets
1 cup lemon juice
1 whole lemon sliced
Dash of herb spice
6 tbsp spicy mustard
Olive oil
Directions:
Brown fish in olive oil. Remove excess oil and mix mustard with lemon juice and pour over fish. Add sliced lemons and simmer for 45 minutes.
---
For More Information
Alaska Travel Industry Association
907-929-2842
Fairbanks Convention & Visitors Bureau
800-327-5774
Kenai Chamber of Commerce & Visitor Center
907-283-1991
Valdez Convention & Visitors Bureau
907-835-4636