Welcome to West Virginia
The Appalachian Mountains are full of history, lore and natural beauty. Rippling rivers create dramatic valleys between the green mountains that jut into the horizon. The entire state of West Virginia is cradled in these highlands, providing stunning spaces for outdoor adventures and cozy towns where Appalachia thrives.
Gorgeous Gorge
The New River Gorge National River region is home to some of West Virginia's most epic landscapes. Visitors flock to vistas where the New River cuts through a deep canyon, with bluffs rising hundreds of feet overhead. The centerpiece is the New River Gorge Bridge, which crosses the gorge 876 feet above the water. Daredevils flock to the site to take breathtaking parachute jumps off the span.
Wild, Woolly West Virginia Waterways
West Virginia is a prime whitewater rafting destination, thanks to its mountainous terrain. The Gauley River and New River are top choices for heart-pounding rapids. Calmer currents are found in the Greenbrier River, which meanders through Monongahela National Forest. For anglers, West Virginia is a trout paradise. The Cranberry River and Elk River are top picks for fly-fishing. Trout-rich lakes also abound in these hills, with Summersville Lake and Stonewall Jackson Lake topping the list. At almost a million acres, the Monongahela National Forest is a hunting ground for deer, turkey and waterfowl.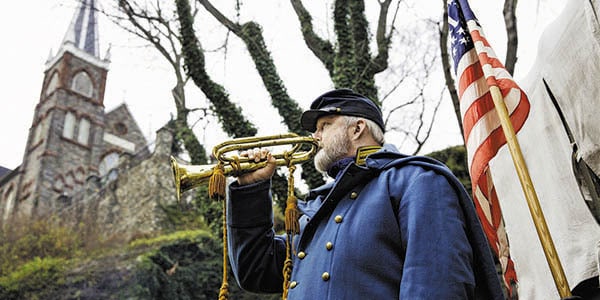 Stunning Landscapes
More natural spectacles draw sightseers to Blackwater Falls State Park, home to a 62-foot waterfall surrounded by rugged rock faces and lush forest. More of the state's famed scenery can be appreciated with a drive along the Highland Scenic Highway or a bike ride along the 78-mile Greenbrier River Trail (a favorite spot for hiking, biking or horseback riding).