Welcome to Washington
Washington's eye-popping natural landscapes range from deserts to rainforests, from expansive river valleys to snowcapped mountains, and from ocean shores to rolling interior hills. Metropolitan areas, highlighted by Seattle on the Puget Sound, epitomize Pacific Northwest cool. The Evergreen State rolls out the red carpet in epic fashion.
Olympic Fun in the Evergreen State
Some of Washington's most beautiful views are found in Olympic National Park, which occupies a peninsula that juts into the Pacific Ocean and is renowned for its dramatic mountain peaks and rainforest habitats. Take a drive along Hurricane Ridge, explore the tide pools of Ruby Beach or hike into the Hoh Rain Forest.
On the Wild Side: Millions of Acres of Public Lands
Washington's far northwest corner is home to the forested San Juan Islands, a perfect place to get away from it all. The waters of the Pacific flow through the straits and bays that surround the islands, providing prime locations for boating and fishing. Inland, the waters of the Puget Sound are a top pick for Dungeness crab and chinook salmon. Some of the world's best sports fishing is found on Washington's southern border, which is formed by the epic Columbia River. The state is also known for its legendary steelhead fishing, with the Bogachiel and Cowlitz rivers providing prime waters.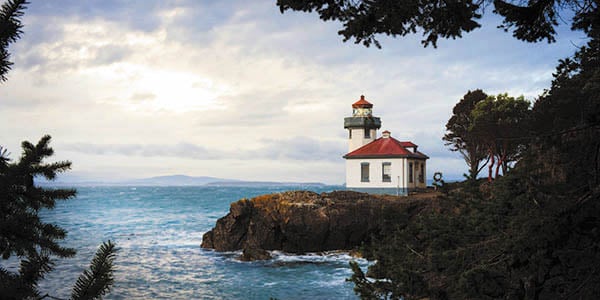 From the Peninsula to the Plateau
Many of Washington's largest cities sit on the coast of the Puget Sound. Here, visitors will find the state's largest city, Seattle, and Tacoma and Olympia (the capital city) to the south. Central Washington is home to the Cascade Range, which includes Mount St. Helens, notorious for its 1980 eruption. The state's second-largest city, Spokane, sprawls along the rolling hills of the Palouse region. Central Washington's Columbia River Plateau is wine country and home to Walla Walla and Yakima.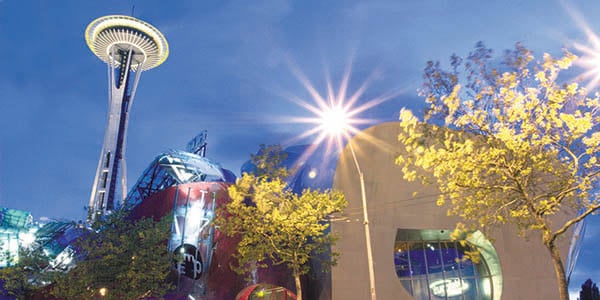 Cascades and Falls
While less visited, the North Cascades National Park is no less spectacular. Washington's abundance of mountains and rivers has unsurprisingly led to a profusion of waterfalls. Just 28 miles east of Seattle, the spectacular 270-foot-tall Snoqualmie Falls is a must-see. In the eastern region, Palouse Falls State Park earned the nickname, "Mini Grand Canyon," with a 200-foot-tall waterfall and outdoors recreation along the Snake River.