Welcome to Oregon
It's hard not to fall madly in love with Oregon. With its windswept beaches, rugged mountains, hip cities and carefree spirit, the Beaver State is impossible to resist. From sipping award-winning wines to taking on epic outdoor adventures and shopping tax-free, there's enough to do here to last a lifetime.
Scenic Beauty and Beyond
It doesn't matter if it's your first or hundredth time in Oregon, you'll never run out of new places to explore. First-timers need to experience the state's crown jewel: Crater Lake National Park. Nestled in the Cascade Range, Crater Lake is the deepest lake in the U.S. and offers a wealth of hiking and boating.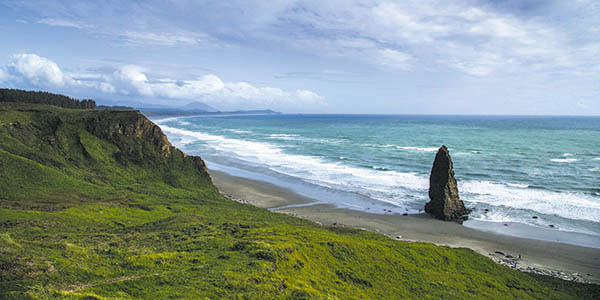 Two-Wheeled Cruising
If you find yourself in Eugene, be sure to cycle along Riverside bike paths for mesmerizing waterfront views and come face-to-face with birds of prey at Cascades Raptor Center. Track and field fans should visit the historic Hayward Field to learn more about the city's "Track Town" legacy. Places like Smith Rock State Park offer rugged bike trails.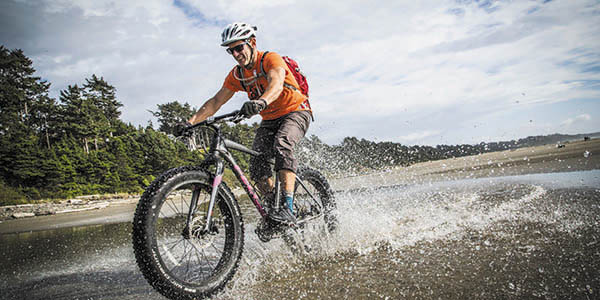 Gorgeous Gorge
Cutting through the Cascades along Oregon's northern border is the awe-inspiring Columbia River Gorge. Popular activities here include windsurfing, kayaking and gazing at Multnomah Falls, the second tallest waterfall in America. White-water rafters and boaters can take on Hells Canyon, the deepest river gorge on the continent, while serious adventurers can traverse the 382-mile Oregon Coast Trail to uncover sprawling sand dunes, old-growth forests and the famed Cannon Beach.
Foodie Fun
Foodies will drool at Portland's diverse culinary landscape. Shop for artisan food and crafts at the Saturday Market in Chinatown, head to Alder Street's Food Cart Pods to sample international flavors or drink your way through the city's 89 breweries and pubs. When your belly's full, stroll through Washington Park, catch a performance at the Oregon Symphony or take in 42,000 masterpieces at the Portland Art Museum.