Welcome to Ohio
Known as "The Heart of It All" because of its heart-like shape and location in America's heartland, Ohio is home to many vibrant cities and beautiful natural spaces to explore. From a Great Lake to great cities, Ohio sits at the crossroads of American history and adventure.
Buckeye State Beauty
Some of Ohio's most beautiful scenery can be found in Hocking Hills State Park, a rugged, noncontiguous park about 58 miles south of Columbus. Hike through the towering rock formations, cascading waterfalls and lush woodlands. Though conveniently located near Cleveland in the north, Cuyahoga Valley National Park offers a nature-filled retreat that transports you far from city life. Over 125 miles of trails take you to waterfalls, beaver dams, covered bridges and historic sites.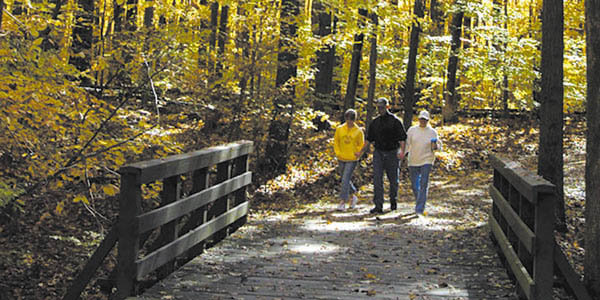 Buckeye Biking
Grab a bike and hop on the Ohio and Erie Canal Towpath Trail, which runs 85 miles south from the Cleveland lakeshore along a historic canal built in the 1800s. Back on the northern shore, you'll find 200 miles of coastline along Lake Erie with lots of walking and bike paths. Take a drive along the Lake Erie Coastal Ohio Trail scenic byway for epic views of Erie. Several state parks and public beaches provide outdoor recreation in this scenic location.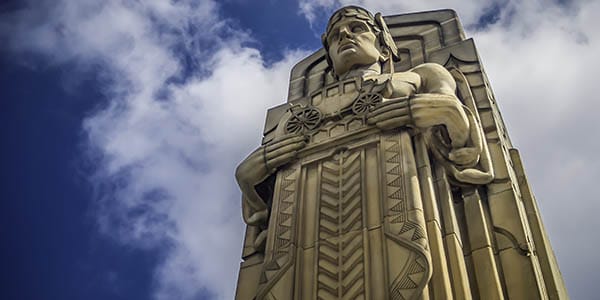 Ohio Angling
Lake Erie is a top pick for chartered fishing expeditions. To the south, about 60 miles east of Cleveland, one of the state's largest lakes, Mosquito Lake, is a favorite for anglers and boaters. For something different, check out Punderson Lake, formed by a glacier that left a deep crater. Its deep, cold waters provide an exceptional trout habitat. Paddlers won't want to miss the Hocking River, known for the stunning scenery of its banks.