Welcome to Kansas
Although some people may dismiss mid-America as "flyover country," RVers know that treasures abound in America's vast central expanse. Visitors to Kansas will find beautiful rolling grasslands, friendly small towns, dynamic cities and exciting historical sites. The Sunflower State will give you plenty of reasons to leave the interstate.
Grass Galore
In central Kansas, the Tallgrass Prairie National Preserve is home to much of what remains of the prairie ecosystem that once dominated this region. Tour the rolling hills, keeping an eye out for the buffalo herd that roams here. Nearby, catch the Flint Hills National Scenic Byway to explore stunning scenery and visit the small towns that hearken back to bygone eras.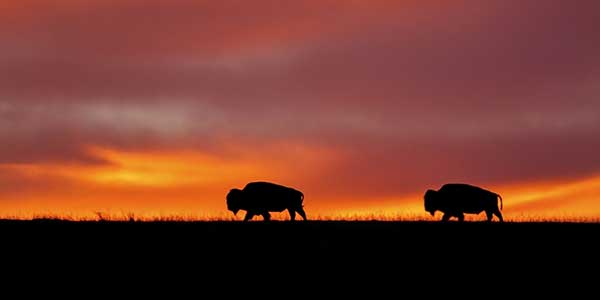 Friendly Midwestern Towns
Kansas' eastern region is home to legendary towns. Straddling the border with the neighboring state of Missouri, the Kansas City metropolitan area blends big-city excitement with folksy, Midwestern ease. Jayhawks fans flock to nearby Lawrence, a classic college town that's home to the University of Kansas. The state's capital, Topeka, is a favorite stopping point for travelers along Interstate 70. Head south to Wichita to find the state's most populated city and ample family-friendly attractions. Western Kansas transports visitors back to the frontier days in towns like Dodge City, known as the "Cowboy Capital." Check out the Oz Museum in Wamego.
Pristine Prairies and Hills
Forget the stereotype of flat Kansas landscapes. Head to north-central Kansas' Smoky Hills region to explore unique rock formations, sandstone bluffs and rugged beauty. Visit Monument Rocks for the sight of chalky buttes that rise out of the ground. Kansas' first state park, Kanopolis, is known for its 25 miles of trails for hiking, biking and horseback riding.