Towns County
Towns County, which borders North Carolina in northeast Georgia's Blue Ridge Mountains, consists of 167 square miles of small towns and spectacular mountainous terrain. Travelers are drawn to the area's Appalachian music, arts and crafts, and scenic rivers. Many are drawn to the annual Georgia Mountain Fair, which has been held in Hiwassee since 1950.
Brasstown Valley Resort
Nestled among the North Georgia Mountains in Towns County, Brasstown Valley Resort & Spa is a mountain getaway that's just two short hours from Atlanta & Chattanooga. Visitors will experience accommodations and dining, championship golf, stables, a 7,500-square-foot spa and a wide range of activities for the whole family. Activities abound on its 503 acres including golf, tennis, stream or pond fishing, an outdoor and indoor heated swimming pool, a state-of-the-art fitness center and over nine miles of interpretive hiking trails. The Brasstown Valley Golf Course has been ranked by both Golf Digest and Leading Golf Courses of America as one of the top Georgia courses.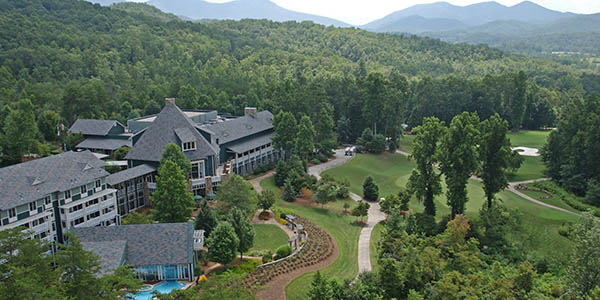 Lake Chatuge
Lake Chatuge is a 7,000-acre lake with 132 miles of shoreline, perfect for boating, fishing, skiing, swimming and picnicking and camping in secluded coves. There are many public boat ramps that offer easy access to all water sports. A swimming beach, playgrounds and numerous picnic tables are also provided at the Towns County Recreational Beach. Chatuge Reservoir is 13 miles long and extends from Western North Carolina in Clay County southeast from the dam into North Georgia (Towns County). There are two marinas located on Lake Chatuge offering boat sales and rentals. Sport fishing is popular at Chatuge, both in the reservoir and in the Hiwassee River below the dam. A paved walking trail crosses the dam and continues into a nearby recreation area with views of the North Carolina and Georgia mountains. Tour beautiful Hamilton Gardens on the lake, 33 acres bursting with rhododendrons.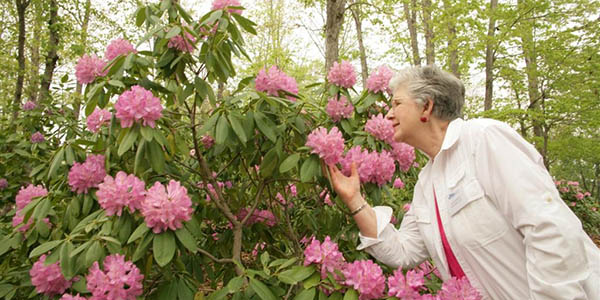 Brasstown Bald Recreation Area
Rising 4,784 feet above sea level, Brasstown Bald is Georgia's tallest mountain and is located in the Chattahoochee-Oconee National Forest in the area. Its incredible 360 degree view allows you to see Georgia, North Carolina, Tennessee and South Carolina on a clear day. The changing seasons on Brasstown Bald offer visitors the opportunity to experience the wonders of nature for most of the year. Visitors can browse the unique gift shop, tour a visitor center that focuses on Georgia history, geology and the natural world and watch a movie about the region.
For More Information
Towns County Chamber of Commerce
706-896-4966
Georgia Department of Economic Development
800-847-4842