Metro Portland
Portland is a crown jewel of the Pacific Northwest, encapsulating all the natural beauty of the region while offering a vibrant city culture all its own. Known as the "City of Roses," the town is full of blooms in several places, from its generous public parks to its renowned manicured gardens. Portland reverberates with an independent spirit, giving it a pioneering vibe found in no other major cities.
Pacific Northwest Living
Located in the stunningly beautiful Willamette Valley of northwestern Oregon, Portland is nestled in between scenic mountain ranges. The city is less than 100 miles from the Pacific Ocean and situated along the Columbia and Willamette rivers. The region's largest city, Seattle, Washington, is less than three hours to the north. Interstates 5 and 84 come together in Portland, providing easy access for motorists. If you're staying in Portland, take an umbrella or raincoat, as the city experiences an average of 140 rainy days per year. Fortunately, you'll usually find a mild drizzle as opposed to heavy downpours. Summers are warmer and drier, with highs in the 80s, while winters are wet and mild. Snowbirds will only rarely encounter freezing temperatures.
Portland Outdoor Pleasures
With dozens of renowned parks and green spaces, Portland is a city that draws people outside (even if it is drizzly). A stroll through the Japanese Garden transports you to another continent, while the International Rose Test Garden has an unbelievable display of 10,000 rose bushes, which look as beautiful as they smell. Those seeking grander adventures will find plenty in the splendid Columbia River Gorge National Scenic Area northeast of town. This stunning stretch of river corridor offers everything from hiking to windsurfing. A visit to the mammoth Multnomah Falls is a must. Anglers will find crystal-clear waterways teeming with trout, steelhead and salmon. North of town, Sauvie Island is a great spot for paddling and for waterfowl and upland bird hunting, but hunters will need to head further out of the city to find larger game.
Portland's Wild Woods
Portland is also home to one of the world's largest urban forests. Forest Park stretches for 7 miles along the eastern slope of the Tualatin Mountains overlooking the Willamette River, forming a key wildlife corridor. Forest Park also includes a stretch of Portland's 40-Mile Loop. This interconnected trail system —  80 miles in all —loops around Portland and includes the Springwater Corridor, a bicycle and pedestrian rail trail.
Weird and Wonderful
With a motto like "Keep Portland Weird," it is easy to tell that this city marches to the beat of its own drummer. The rhythm is felt in Old Town in places like Pioneer Courthouse Square, at the heart of a vibrant downtown. Live music, festivals, art galleries and hip restaurants make this the place to be. From there, venture out on foot, bike or take public transit to explore the neighboring districts. A trip along the Portland Aerial Tram, 500 feet above the city, dishes out stunning views, with massive Mount Hood riding on the horizon to the east. After a busy day of exploring, relax in one of the town's many notable microbreweries or coffee houses, as this town is known for its craft brews and beans.
Party Time in Portland
Portland is a city that loves to celebrate, with multiple festivals offered each month. The largest is the Rose Festival beginning in late May, which includes carnival rides and live entertainment along the banks of the Willamette River. A highlight is the Grand Floral Parade, which features floats decorated with a colorful array of blossoms. Portland is known for its craft brewery scene, which is commemorated each July at the Oregon Brewers Festival. Each weekend, one of Portland's largest events takes place at the Saturday Market. Visitors can browse the hand-created wares of almost 400 artists. While in Portland, one must eat at least one meal from a food cart, as the city is considered one of the best places to find street food.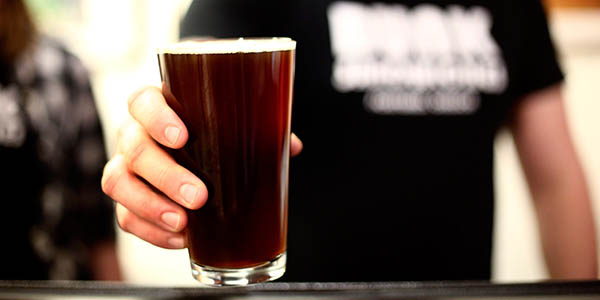 Preserving Portland
While Portland's green spaces frequently pull people outdoors, visitors will also be attracted to the indoor spaces found in the town's many museums. Learn about the state's history with a visit to the Oregon Historical Society's museum. Because of its location along the Pacific Ocean, Oregon's waterways have played a pivotal role in the state's history. Learn more at the Oregon Maritime Museum. The Oregon Museum of Science and Industry is an educational treat, especially for families with children who will enjoy the hands-on exhibits. While not a monument in the proper sense of the word, Portland's biggest bookstore certainly is monumental. Filling up an entire city block, Powell's City of Books offers up a maze of new and used editions.
Chinese Heritage
The latest edition to Portland's exquisite gardens, the Lan Su Chinese Garden takes up a whole block in Chinatown. The authentic Ming Dynasty-style garden was designed by landscape architects from Portland's sister city, Suzhou, China, and includes covered walkways with intricate stonework, open colonnades, pavilions, the man-made Zither Lake and more than 400 species of plants including orchids, water plants, perennials and bamboos. During the summer, Lan Su is transformed into one of the most intimate and harmonious music venues in the region when it hosts the acclaimed Jazz in the Garden music series.
Eastside Wonders
Until the late '90s, the city's gritty, industrial Central Eastside neighborhood was largely ignored. Nowadays, it's the crucible for Portland's creative zeal and free-thinking spirit. It's home to some of the region's most innovative restaurants, cutting-edge boutiques, contemporary galleries and offbeat cafés. One of the best ways to take it all in is to ride the streetcar or take a trip down the Eastbank Esplanade, a pedestrian and bicycle path that runs through the Kerns, Buckman, and Hosford-Abernethy neighborhoods.
Delicious Division
Punctuated with designer condos and apartments, the city's Southeast Division is Portland's hottest restaurant corridor, while in the Lower East Side Industrial District, Distillery Row features eight independent distilleries that produce more than 30 spirits, including vodka, gin, whiskey and aquavit. Throughout the area, local musicians perform song ranging from folk to rock to jazz and blues. If the waterside location proves too alluring to outdoor enthusiasts, you can rent kayaks and paddle from the dock near the Hawthorne Bridge.
For More Information
Travel Portland
877-678-5263
Travel Oregon
800-547-7842