Amish Country
The rolling hills of northern Ohio offer more than just pastoral landscapes and a serene atmosphere. They provide the chance to step back in time to the authentic, "plain" lifestyle of the Amish and Mennonite communities that call the Holmes County region home. Baked goods, buggy rides, antique markets and a singular culture and history await travelers in this unique American destination.
History on Display
In Amish Country, each of the small, inviting towns that dot the landscape has its own claim to fame, and part of the joy is discovering something new around every corner. A visit to Schrock's Heritage Village is the perfect introduction to the many facets of Amish daily life. You can take a horse-and-buggy tour, learn about the famed Amish handmade quilts and explore the antique mall in one convenient location in the town of Berlin.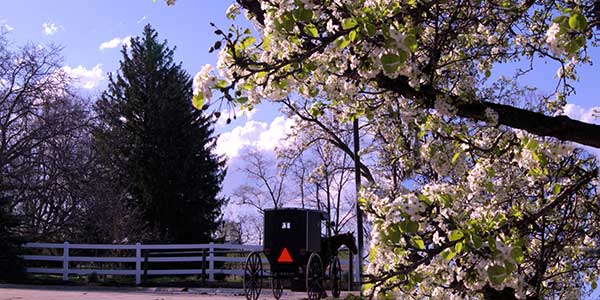 Touring the Heartland
Amish Heartland Tours in Berlin offer a similar back-road buggy tour that winds through the area's patchwork of farmlands. Sugarcreek, known as "The Little Switzerland of Ohio," is an Alpine-style town with restaurants, shops and museums that celebrate the regions of German and Swiss heritage.
Rivers Run Through It
About a half-hour west of Millersburg, the Mohican River cuts through one of the area's most verdant green spaces, the Mohican-Memorial State Forest and adjoining Mohican State Park. You can hike and park in the park or arrange canoe, kayak and rafting trips on the river in nearby Loudonville. Special tours like nighttime paddles and lazy river tubing may also be available.
Amish Country Wildlife
The Woodbury Wildlife Area, about 25 miles south of Millersburg, has even more diverse opportunities for outdoor adventurers. Deer, grouse and rabbit are popular in the state's largest public hunting and fishing site, while anglers focus on landing the largemouth bass and bluegills that populate the area's ponds. It's also a great location for viewing wildlife on leisurely hikes, especially birds that have begun to move in as conservation efforts improve.
Amish Heritage
The Amish & Mennonite Heritage Center in Berlin is a unique and welcoming glimpse into the traditions and history of these often-misunderstood groups. The main attraction is the must-see Behalt cyclorama, a circular mural that's 10 feet tall and 265 feet in circumference. The magnificent painting tells the story of the Anabaptist movement and how it came to populate their own little corner of North America.
Barns, Wagons and More
Also on display are a pioneer barn with a restored Conestoga wagon that settlers used to travel west and a one-room schoolhouse that gives insight into how the Amish's education system has evolved over time. A visit to Dover's Warther Museum and Gardens to see the works of master woodcarver Ernest Warther is a treat, as are the Victorian house tours in Millersburg, but don't forget to leave some time for a stop at the Amish bakeries and country stores, each a little different from the next. From cheese wheels to tarts to world-famous pies, you won't regret it!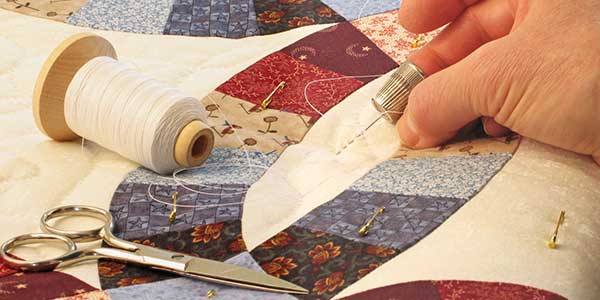 Roscoe's Past
Dating back to 1830, historic Roscoe Village is one of the region's most fascinating towns. Sitting along the historic Ohio and Erie Canal, the community once served as a thriving port for barges bringing cargo to market. Today, cobbled streets, Victorian buildings and manicured parks add to the town's quaint and wholesome allure. The popular Historic Roscoe Village provides rich insight into the region's history, with costumed interpreters giving demonstrations and informative tours of designated living history buildings.
Life on the Water
At the Johnson-Humrickhouse Museum in Roscoe Village, an eclectic ensemble of small exhibits spans Native American history and Asian arts. The town's visitor center features intricate dioramas as well as models of a working lock, aqueduct and grist mill. It's worth a visit to view the Newark Holy Stones, a collection of artifacts located near ancient Native American burial grounds in 1860. Another favorite pastime for visitors and locals is the 45-minute ride down a restored section of the Ohio and Erie Canal, pulled by sturdy draft horses.
Mt. Hope Auctions
To get a feel for the region's business side, attend the Mount Hope Auction, one of the nation's oldest livestock auctions. Held at the Mt. Hope Event Center, the auction's livestock, hay and produce sales take place on a weekly basis, selling a range of livestock, hay, straw, ear corn and firewood. The auction also holds several periodic sales, including the Mid Ohio Draft Horse & Carriage Sale, Machinery Sale and the Mid-Ohio Alternative Bird and Animal sale. Take a seat and enjoy seasoned traders go about their business.
American Hardware
Remember those old-school hardware stores stocked only with "Made in America" items? That spirit lives on in Lehman's, a hardware and appliance retailer founded in 1955. With a flagship store located in Kidron, Ohio, the chain sells locally made and U.S.-made products that are high quality but low tech. The store is considered the world's largest retailer of nonelectric appliances.
Old World Bakery and Bistro
In Berlin, sink your teeth into fresh locally sourced food at Old World Bakery and Bistro, dedicated to Amish cuisine with authentic ingredients. For breakfast, the bistro serves up three-egg omelettes loaded with local meat and cheese along with veggies. Have burgers for dinner, but save room for dessert: hand-rolled pastry crusts with homemade fillings.
For More Information
Holmes County Chamber of Commerce & Tourism Bureau
877-643-8824
Ohio Tourism Division
800-282-5393