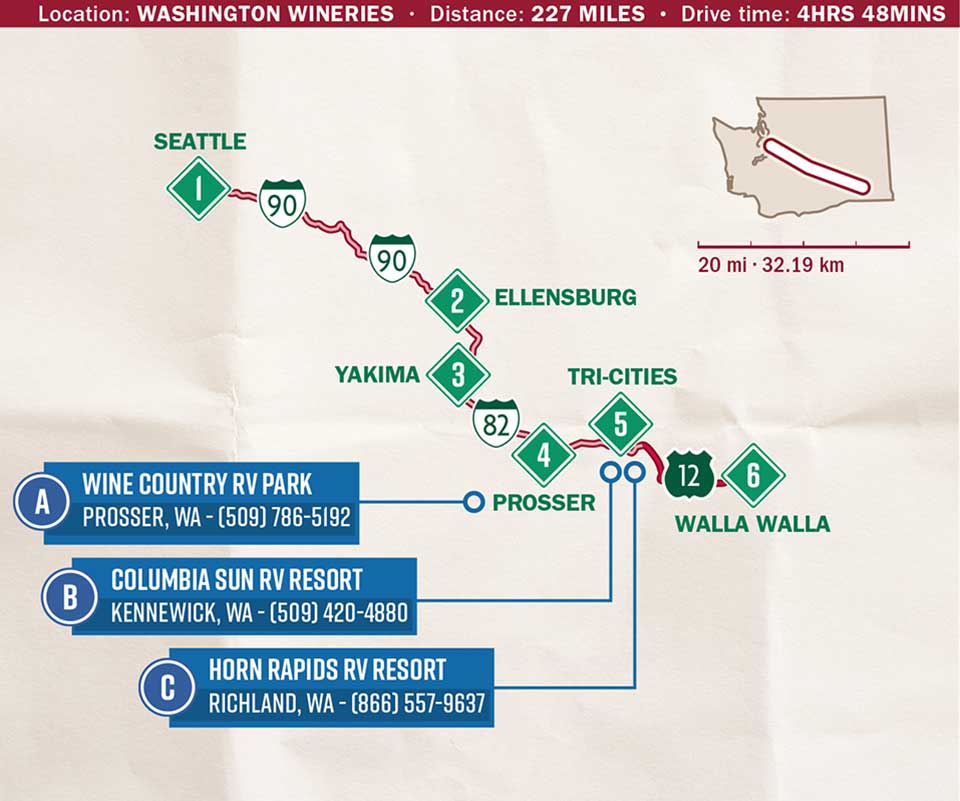 From the Emerald City to the Walla Walla Valley, Washington State has spent the last decade asserting its place on wine's world stage. With unique climate and terrain, as well as a booming local food and drink culture, you'll discover new flavors and new favorite places as you travel west to east from winery to winery.
1. Seattle
Starting Point
Home to the legendary Pike Place Market, Seattle has long been a destination for foodies with an eye for the best local products. It's no surprise then that wine too has found its footing at the 100-plus tasting rooms and wineries in the surrounding area. After a ferry cruise on Puget Sound or taking in views of Mt. Rainier from the top of the Space Needle, a quick thirty-minute drive to nearby Woodinville yields a small-town welcoming vibe, funky boutiques and wineries like the 100-year-old Chateau Ste. Michelle.
2. Ellensburg
Drive 107 miles • 1 hour, 46 minutes
Just over 100 miles east along Interstate 90, the historic town of Ellensburg has a cool, year-round climate making it the perfect jumping off point for biking along the John Wayne Pioneer Trail, hiking in Iron Horse State Park and fishing for salmon in the nearby Columbia River. Relax after a day outdoors at tasting rooms like Gard Vintners, Springboard Winery, Swiftwater Cellars and Thrall & Dodge, where you can enjoy a wide variety of local reds and whites. Visit the Quilomene Wildlife Area to see birds in their native habitat. Get an eyeful of quail, chukar, grouse, hawks and eagles.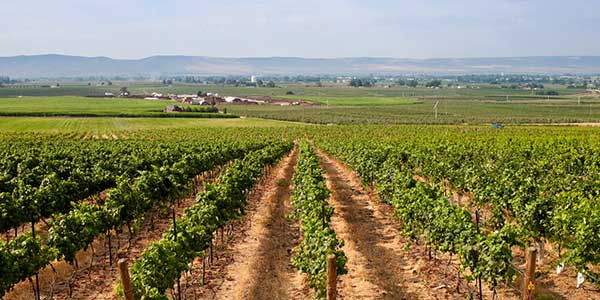 3. Yakima
Drive 36 miles • 42 minutes
Situated along the same latitude as France's renowned wine-growing regions, the 70-mile Yakima Valley boasts the ideal conditions for producing unusually balanced and complex wines. Thankfully, the area's relaxed, understated attitude means you can enjoy many of these gems in intimate and welcoming vineyard tours and tastings that won't break the bank. Start by exploring the tasting rooms and art galleries downtown, before driving, biking or even horseback riding your way to nearby rural hotspots like Wilridge Vineyard, Naches Heights Vineyard and Strand Vineyard.
4. Prosser
Drive 49 Miles • 50 minutes
Prosser holds the distinction as the birthplace of Washington's wine industry. Spearheaded by the research of vintner Walter Clore in the mid-20th-century, the valley's agriculture, orchards and vineyards were studied and perfected, yielding the expert blends you'll enjoy during your stay. Head to the Walter Clore Wine & Culinary Center to learn more about the influence of Washington wines before you try some at the dozens of tasting rooms packed in to the small, historic downtown. Not to be outdone, the Yakima River that cuts through town is also one of the finest fishing rivers in the Northwest. Land salmon, bass, catfish and trout.
Recommended Stopovers
Wine Country RV Park • Prosser, WA – (509)786-5192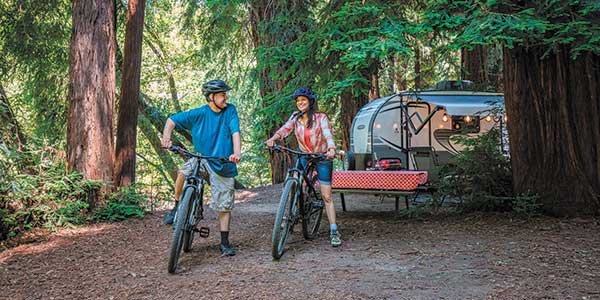 5. Tri-Cities
Drive 30 miles • 30 minutes
Nestled on the shores where the Snake, Columbia and Yakima Rivers meet, the Tri-Cities communities of Kennewick, Richland and Pasco offer opportunities for boating, paddling, fishing and waterskiing in spades. Golf, too, is a favorite pastime here with ten highly-rated local courses and an average annual 300 days of sun, making it easy to try them all during your stay. After a day outdoors, visit one of the hundreds of wineries in the surrounding areas. Each July at the Tri City Water Follies, you can marvel as hydroplanes glide over the Colombia River at over 200 miles per hour and F-22 Raptors and vintage P-51 Mustangs zoom overhead.
Recommended Stopovers
Columbia Sun RV Resort • Kennewick, WA – (509)420-4880
Horn Rapids RV Resort • Richland, WA – (866)557-9637
6. Walla Walla
Drive 55 miles • 1 hour
From dry whites to bold reds, quirky Walla Walla is the capital city of Washington wine country. Home to 120 wineries, a bustling downtown with hip boutiques, galleries and a burgeoning restaurant scene, it's the perfect place to end your trip. Favorites like Garrison Creek Cellars, L'Ecole no. 41 and Gramercy Cellars offer unique tasting experiences. Sip amid magnificent panoramic views of the nearby Blue Mountains.