The Wild West lives on in Kansas. From a cattle-driving capital to a prime hunting ground and a former gunfighting hot spot, this trip will take you into America's frontier and beyond.
1. Wichita
Starting Point  
Learn about the great cattle drives that thundered through town at the Old Cowtown Museum. See how this town rose from a major stop on the Cheyenne trail to one of the major air travel hubs in the world, with an airport that was frequented by legendary aviators like Amelia Earhart and Charles Lindbergh. The Kansas Aviation Museum honors this past with displays housed in an Art Deco-style former municipal airport terminal near McConnell Air Force Base.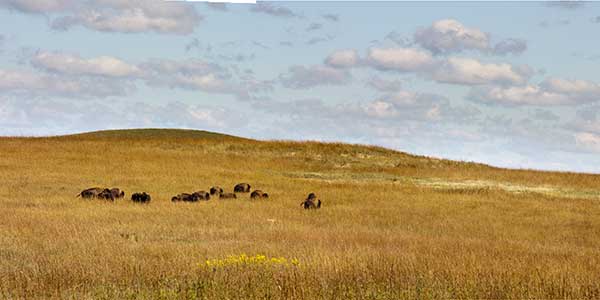 2. Cheyenne Bottoms Wildlife Refuge
Drive 123 miles, 2 hours, 5 minutes
This is a 41,000-acre lowland basin and is the largest fresh water marsh in the interior of the United States. It also is considered the most important shorebird migration point in the western hemisphere. Prime waterfowl hunting is available. Drive the Wetlands and Wildlife National Scenic Byway to get a great glimpse of this area from your vehicle. Hunting is permitted but restricted.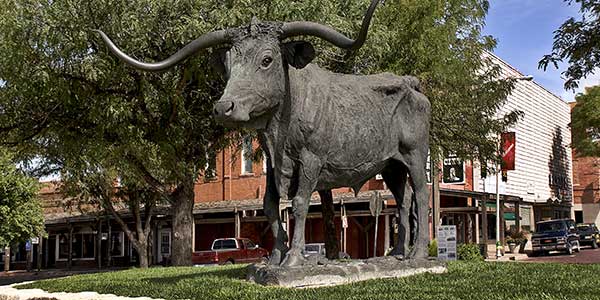 3. Dodge City
Drive 98 miles, 1 hour, 53 minutes
This town preserves its wild cowboy past in a big way. A city that feels as though it should be forever cast in sepia, Dodge City's compelling frontier history finds expression in an evocative medley of museums, landmarks and living history reenactments. It was here that Wyatt Earp gained notoriety as an assistant city marshal in 1876 before he made his move to Tombstone, Arizona, scene of the infamous Gunfight at the OK Corral. Dodge City's historic Front Street recalls the Wild West days with a smattering of evocative artifacts and historical reenactments at the Boot Hill Museum and the Boot Hill Cemetery. A statue of a steer downtown reminds visitors of the city's links to the old cattle trails.