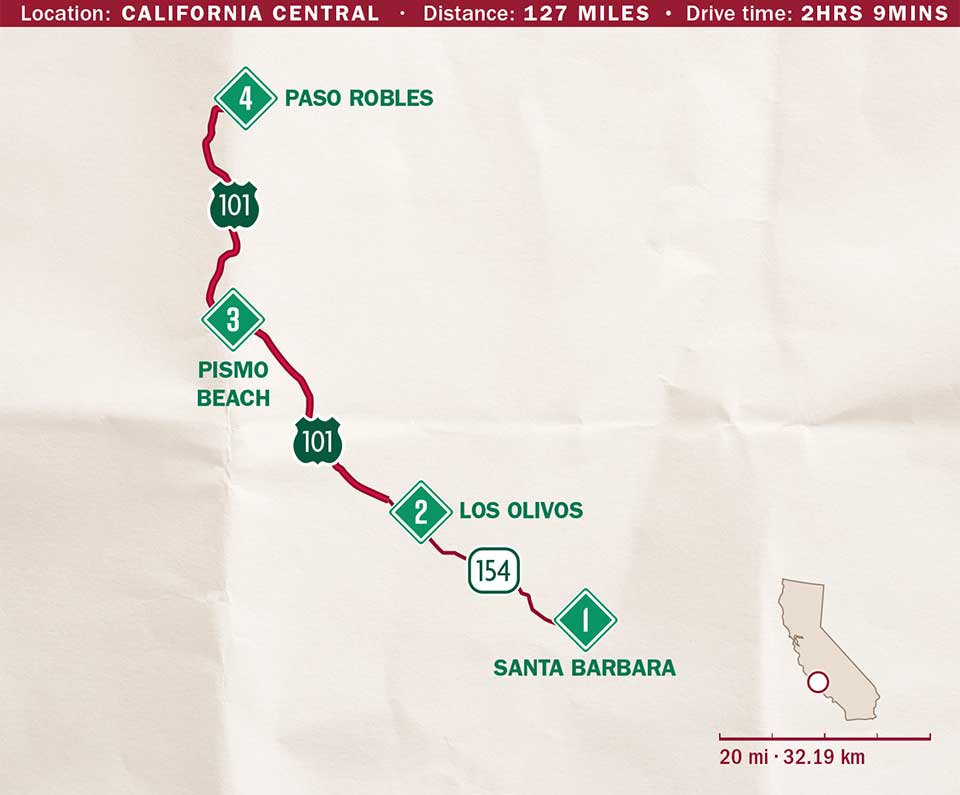 Old-world charm meets modern sensibility on this trip along California's equally rugged and refined central coast. From the endless rows of vineyard vines to the long stretches of sandy coastline, life moves a little slower out here, but that doesn't mean you'll run out of things to do. Between hiking, horseback riding and hanging ten, there are lots of outdoors activities to enjoy and even more opportunities to relax at sunset with a glass of one of the region's revered wines in hand.
1. 
Santa Barbara
Starting Point
With its red-tiled roofs, endlessly sunny skies and a sparkling stretch of Pacific coastline, it's no wonder that Santa Barbara has earned the nickname "America's Riviera." The Mediterranean vibe doesn't end there, however, with plentiful wineries, gardens and fine dining to enjoy throughout your stay. The waterfront provides one of the biggest draws in town, with paddle-boarding and kayaking as popular choices; join one of the many whale-watching excursions that depart from the harbor. Sunset cruises and charter fishing trips are also easy to arrange, but you'll want to make sure to end your day wandering among the quaint shops, restaurants and maritime museum on the historic Stearns Wharf pier.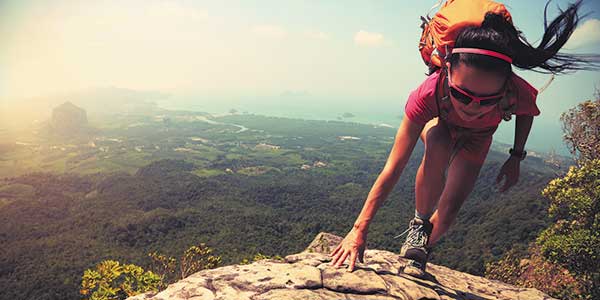 2. Los Olivos
Drive 35 miles • 42 minutes
The charming small town's history as a stagecoach stop in the 1800s is alive and well in the historic taverns, Victorian homes and horse trails that wind through a landscape dotted with vineyards. The welcoming downtown district boasts fine-dining and modern art galleries, as well as 30 distinct wine-tasting rooms in a five-block radius, but be sure to save enough time for exploring the rolling hills of the Santa Ynez Valley. Horseback riding is a popular pastime and some outfitters even end their trips with stops at local vineyards to taste the region's diverse vintages. The nearby Los Padres National Forest features 1,200 miles of trails and the chance to glimpse the endangered California condor, as well as peregrine falcons and bighorn sheep.
3. 
Pismo Beach
Drive 48 miles • 44 minutes
Picturesque Pismo Beach is a fun surf town with a distinctive style. Surfing has made the coastline famous, but if catching actual waves isn't your thing, bring your pole to the shore and try your luck at fishing for red snapper. Kayaking and paddleboarding are popular as well and outfitters in town can help but point you in the direction of the dramatic rocky coast north of downtown that hides caves and cliffs worth exploring. End your day at one of the many informal beachside cafés serving up some of the best seafood in the state, especially the area's locally famous clam chowder.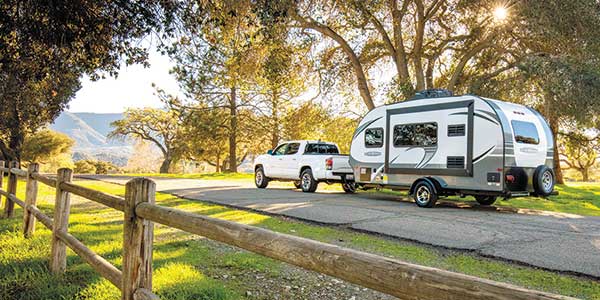 4. Paso Robles
Drive 44 miles • 44 minutes
Once known for its restorative mineral hot springs, Paso Robles has developed a reputation as one of the Golden State's premier wine destinations. More than 250 wineries dot the rolling hills that surround the town, each offering bottles with distinct flavors for visitors to sample. In Paso Robles' downtown district, fourteen tasting rooms keep visitors occupied with samples of the best varieties around. Top off your visit with a stop at the Studios on the Park creative artists' workshop center. Breweries, too, have begun to call the area home, and the "Paso Robles Distillery Trail" guides visitors through an assortment of small-batch distilleries that often work in tandem with the wineries themselves. Learn how the West was won at the Paso Robles Pioneer Museum, which features replicas and original artifacts from the town's Wild West days. Travelers shouldn't miss Sculpterra Winery & Sculpture Garden, where flavorful vintages are served amid beautiful works of art.