Pioneers, prospectors and wilderness enthusiasts have long sought out adventures along the Richardson Highway in Alaska. From marine life and coastal glaciers to the country's highest mountain peaks, this drive is sure to elicit jaw-dropping enjoyment. Visitors will revel in the numerous wildlife sightings, and stunning landscapes provide incomparable day trips from Alaska's southern coast to interior territories.
1. 
Valdez
Starting Point
Start your journey in the historic gold rush town of Valdez along the "Adventure Corridor." Nestled at the base of the Chugach Mountains where land meets sea, this often-overlooked community is full of fresh seafood, abundant festivals and astounding wildlife. Watch humpback whales breech in Prince William Sound, or entertain yourself with a puffin or bald eagle sighting — both are numerous. There's hiking, boating and fishing around virtually every corner. Five glaciers attract sightseers, including the iconic Columbia Glacier. Valdez boasts a network of accessible trails woven through primal forests.
Recommended Stopovers
Eagle's Rest RV Park & Cabins • Valdez, AK – (800)553-7275
2. 
Glennallen
Drive 121 miles • 2 hours, 15 minutes
Travel the Copper River Valley to Glennallen, the gateway to Wrangell-St. Elias National Park and Preserve. Covering more than 13 million acres, this park is the largest area managed by the U.S. National Park Service. Some of the nation's tallest mountain peaks tower here and the surrounding wilderness harbors teeming wildlife like trumpeter swans, caribou and Copper River salmon. Glennallen acts as the hub for several surrounding Athabascan communities, providing services to the Ahtna people and tourists alike.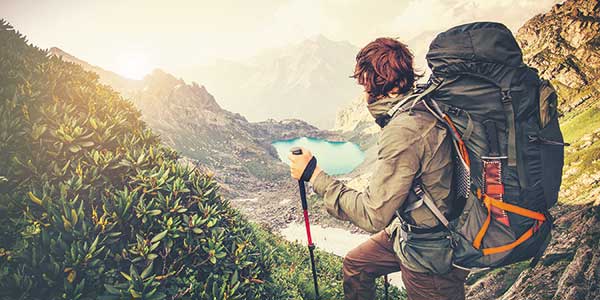 3. 
Summit Lake
Drive 257 miles • 4 hours, 41 minutes
Follow the Richardson Highway to Summit Lake, a crystal blue body of water carved out of the Alaskan landscape by ancient glaciers. It is here every April that man and machine meet to see who's faster — a skier or a snow machine. In late summer the lake becomes overpopulated with Copper River salmon, who have swum upstream to spawn in Gunn Creek. Summit Lake lies right next to Richardson Highway, making access very easy, so be sure to bring your fishing pole.
4. 
Delta Junction
Drive 410 miles • 7 hours, 38 minutes
Prospectors once frequented this area during the Chisana Gold Strike of 1913, but Delta Junction has had several incarnations since then. Chosen for the government's buffalo importation program in the 1920s, today the town is home to the 90,000-acre Delta Bison Sanctuary. The oldest roadhouse in the interior of Alaska is preserved at Sullivan Roadhouse Historical Museum. Built in 1905, this once-rollicking institution has been restored. The community is most famous for its terminus of the Alaskan Highway; a large mile marker stands at the highway's end.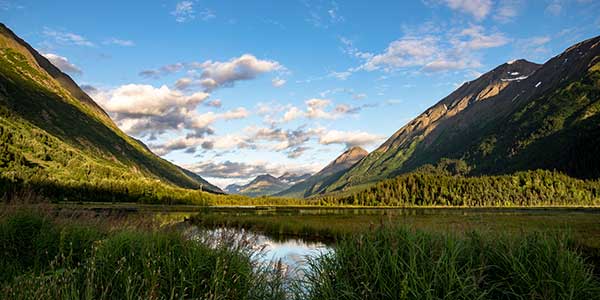 5. 
Fairbanks
Drive 95 miles • 1 hour, 44 minutes
The Land of the Midnight Sun perfectly describes this colorful city. From its Gold Rush beginnings to its current hosting of events like the Yukon Quest 1,000 Mile Dog Sled Race, Fairbanks has become a vibrant community. Summer brings never-ending daylight, and with it the Midnight Sun Festival, complete with a midnight baseball game. Denali National Park is only two hours away, so you can explore interior Alaska's expansive wilderness, wildlife and the nation's highest mountain peak. And if you plan well, you'll end your trip with unmatched views in the night sky of the ethereal Aurora Borealis between August and April.