Welcome to Washington
Nestled in the heart of the Pacific Northwest, the Evergreen State fuses rugged mountains and idyllic beaches with hip cities and quaint towns. The result? A cornucopia of destinations, entertainment and activities that are sure to wow any traveler. In Seattle, urban explorers can indulge in a variety of festivals, world-class attractions and culinary delights, while smaller cities like Tacoma and Olympia entice visitors with eccentric museums and a relaxed pace of life.
Outdoor enthusiasts will never want to leave. Head east, and fantastic locations like Spokane serve as launching pads to adventure. Home to breathtaking national parks and hundreds of islands, Washington is a haven for outdoor recreation.
Run Wild in Diverse Terrain
The Evergreen State's diverse landscape means there's no shortage of adventure. Lush rainforests, alluring coastlines and vast mountain ranges all come together to form a plethora of natural playgrounds. One of these playgrounds is Olympic National Park. Part of the massive Olympic Peninsula, this 922,650-acre park houses three unique ecosystems including sub-alpine, coastal and forest.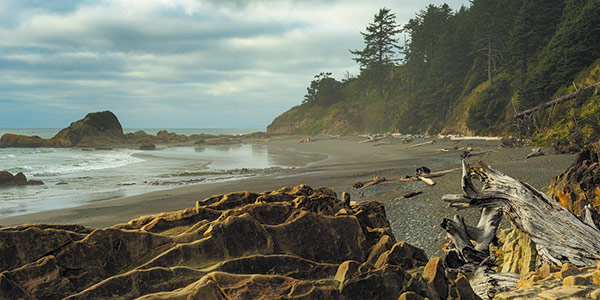 Cruise along U.S. 101 for an unforgettable scenic drive that takes you around the park and gets your toes wet at dozens of beaches. Stroll through blankets of wildflowers at Hurricane Ridge, located inland on the peninsula. On the west side of the park, you'll find the Hoh Rain Forest. When you hike its numerous trails, you'll be transported into an enchanted green wonderland. Covered by canopies of coniferous and deciduous trees, and carpeted by mosses and ferns, this rainforest will leave you in awe.
For more incredible views, make your way to Mount Rainier National Park, 65 miles south of Seattle. Soaring 14,410 feet, Mount Rainier is an active volcano draped in dense forest. Open year-round, the Road to Paradise takes you to higher elevations easily by car. At the top lies a network of trails, allowing you to hike or snowshoe to your heart's content. Popular spots in the park include stunning wildflower meadows and the Grove of the Patriarchs, a collection of colossal trees over 1,000 years old. If you find yourself at the Paradise Visitor Center, take a short walk outside to uncover sweeping views of the Puget Sound basin.
Eighty-nine miles to the south, the 1980 eruption of Mount St. Helens destroyed 150 square miles of forest, cut the peak by 1,300 feet and blasted homes with mud and water. Today, the Mount St. Helens National Volcanic Monument features interpretive centers along the Spirit Lake Memorial Highway so visitors can learn more about the disaster and take in panoramic views of the crater. Several trails take hikers to stunning vantage points of the famous mountain.
Beach bums will discover their slice of heaven in the Puget Sound. Made up of more than 170 islands, the San Juan archipelago comes alive during summer and is the perfect destination for swimming, surfing, kayaking and cycling. More than 80 islands are protected under the San Juan Islands Wildlife Refuge, with seals, sea lions, sea birds and orca whales making the area their home. Orcas can be seen throughout the year from shore, from kayaks, or from a charter whale-watching boat. The Washington State Ferries will get you to the four main islands: Lopez, Orcas, San Juan and Shaw. If you want to visit the others, you'll need to book a private ferry or seaplane.
Excite Your Senses in the City 
Coffee addicts, music aficionados, foodies and artists will find their bliss in Seattle. Overlooking Puget Sound, Pike Place Market hums with excitement as fisherman, farmers and grocers show off their mouth-watering eats. Just across the street is the very first Starbucks location, which opened in 1971. If Starbucks isn't your preference, don't worry — the city has the highest concentration of java providers in the country, with 2.5 coffee shops for every 1,000 citizens.
After sampling local eats and getting your caffeine fix, visit Seattle Center for some of the city's top attractions. Built for the 1962 World's Fair, the 605-foot tall Space Needle provides spectacular views of the cityscape from its observation deck and revolving restaurant. Right beside it is the Experience Music Museum of Pop Culture, an interactive museum dedicated to the preservation of science fiction, music and art. Just steps away is Chihuly Garden and Glass, a gallery featuring the dazzling glass art of Dale Chihuly.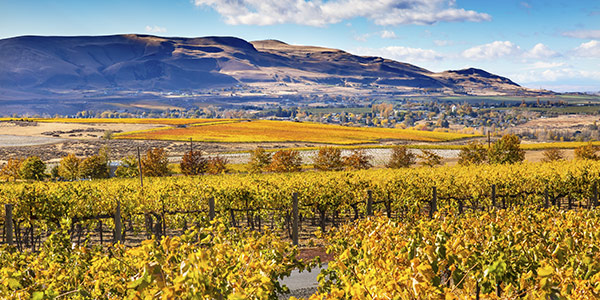 When you're ready, trade the hustle and bustle of Seattle for old-town charm in Olympia. Home to the magnificent State Capitol Building, Old Capitol Building and well-preserved historic homes, Olympia gives you a glimpse into the past and satisfies those looking for historical sights. Wine lovers will want to flock to the many vintners in Walla Walla. Situated in the southeast region of Washington, Walla Walla produces some of the best vintages in the country, thanks to its ideal climate and favorable growing conditions.