Temecula
Cheers to SoCal's wonderful wine country
Wine lovers, it's time to make your grape escape. Just 90 miles southeast of LA and less than 60 miles north of San Diego, Temecula Valley pampers visitors with alluring vineyards, year-round sunshine and a laid-back Old West vibe. Nestled between gently rolling hills and neighboring the California desert, this diverse growing region has been making world-class vintages for decades. The fertile soil supports a variety of grapes, ranging from cool-weather vintages like chardonnay to warm-climate varieties like grenache and syrah. After tasting your way through the valley, meander through Old Town Temecula to explore historic 1890s buildings and a wide range of boutiques, restaurants and art galleries.
Whether you're interested in a weekend getaway or wine-tasting daytrip, Temecula caters to all your vacation needs. Visit more than 30 wineries via self-guided tour or guided tour with a local wine expert. The wineries are easily accessible and close together, so your tour route is easy to navigate. Most tasting rooms are open every day from 10 a.m. to 5 p.m., allowing you to sample more than 50 wine varietals. One of the region's largest wineries, Callaway Vineyard & Winery takes tourists on in-depth tours and fills glasses in a casual bistro setting. Across the street is Thornton Winery, which showcases a champagne lounge, aromatic herb garden and dazzling scenery. Jazz concerts hold court here from May through October.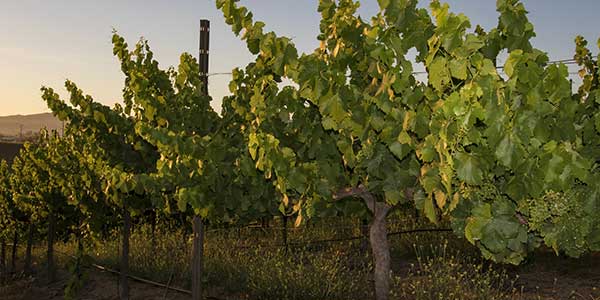 Award-winning Temecula Valley wine is made possible by its unique microclimate of granite-based soil, misty mornings, warm sunny days and refreshing ocean gusts. From cabernet sauvignon and sauvignon blanc to merlot and mourvedre, you'll be sure to find the perfect glass here. After a day of wine tasting, relax at a luxurious winery resort, and treat yourself to a delicious Southern California-inspired meal at one of the many incredible winery restaurants.
For a bird's-eye view of the valley, book a hot air balloon ride and float over rolling hills, exquisite estates and luscious vineyards. Flights last between 60 to 75 minutes and take off during sunrise or sunset (weather permitting).
Uncover History in Old Town
Over the centuries, Temecula served as a Native American settlement, mission outpost, Mexican rancho and railroad town, earning distinction as one of the most historic communities in Southern California. Settlement during the 19th century can still be experienced in Old Town Temecula. Dating back to 1882, a few blocks of this quaint town show off Victorian-style buildings, wooden sidewalks and fanciful storefronts, giving visitors a feel for the Old West. Old Town also features antique dealers, art galleries, museums and a farmers market.
Get Out and Play
Grapes aren't the only things benefiting from Temecula's spectacular year-round weather. From fishing and hiking to wildlife viewing and horseback riding, Temecula won't disappoint outdoor enthusiasts. And if you prefer manicured fairways to rugged trails, this town's got you covered. Courses include Journey at Pechanga, Temecula Creek Inn, CrossCreek Golf Club, Temecula Golf Trail and The Legends Golf Club. Designed for players of all skill levels, these links deliver sweeping views of the Temecula landscape and most are surrounded by natural streams and ancient oak trees.
Outside the city, the pace slows down dramatically at Vail Lake Resort, a recreational haven and popular bass fishing destination. Perfect for active families or harried wage slaves looking to decompress, Vail Lake immerses you in more than 8,000 acres of serene oak trees and chaparral hillsides. Get closer to Mother Nature by trekking around the Santa Rosa Plateau Ecological Reserve. This 9,000-acre reserve protects unique ecosystems like vernal pools, riparian wetlands and Engelmann oak woodlands. It's dedicated to the preservation of more than 200 native bird species and 49 animal and plant species. Horseback riding and mountain biking can be enjoyed in the Sylvan Meadows multiuse area of the plateau.
If you're feeling lucky, hit Pechanga Resort and Casino and enjoy excellent entertainment, or try your hand at slots, blackjack, poker, craps or roulette. At Pala Casino Spa and Resort, visitors can unwind as they discover even more fun  and entertainment, with outstanding gaming and top acts.
For More Information
Visit Temecula Valley
888-363-2852
Visit California
877-225-4367